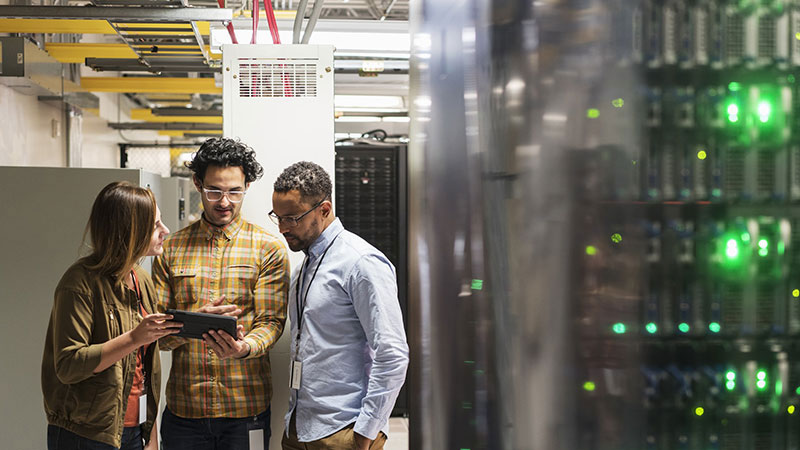 Stories
Three Rising Tech Hubs That May Surprise You
Untraditional tech hubs are growing as entrepreneurial ecosystems and building pathways for successful career developments in tech.
This article was originally published by Ozy.
When you think of major tech hubs in the U.S., San Francisco, Seattle or Austin likely come to mind. But just as Uber, Spotify and Airbnb are hardly the only tech companies around, booming tech cities extend far beyond the obvious suspects.
And while our featured list of unexpected tech centers is hardly definitive, it should be taken as a starter set of places to explore, live and work — revealing that investors, entrepreneurs and tech talent at large have more compelling zip codes to set up shop than ever before.
Columbus, Ohio
This Midwestern city found itself listed alongside San Francisco and Seattle earlier this year when it was named by Forbes as one of the top 10 rising cities for tech startups. Also, according to the U.S. Census Bureau, Columbus grew by almost 10 percent between 2010 and 2017, reaching a population of over 860,000 — crowning it the most populous city in Ohio (Cleveland comes in second with a population of 385,800).
A major player contributing to the city's growth is longtime resident JPMorgan Chase. The global financial firm has had roots in the area for 150 years and currently employs close to 20,000 of its residents — a number that has doubled since 2004 — including over 5,300 technologists. In fact, this major Ohio city is also home to JPMorgan Chase's Branch Innovation Lab, where many of these technologists work on some of the most innovative financial products and services for millions of customers each year, including fingerprint-powered ATMs and virtual customer interaction.
Innovations being driven by tech leaders such as JPMorgan Chase are not only doing good for business but also doing good for the city at large. In 2016, Columbus was the sole winner of the U.S. Department of Transportation's Smart City Challenge, a $50 million grant geared toward reinventing transportation and expediting infrastructure progress. The city has since leveraged the grant to secure more money from the private sector, bringing its total funding to $500 million. Its goal for 2020? One billion dollars.
Wilmington, Delaware
With a population of just over 70,000, Wilmington may be small, but it's all about location, location, location. Nestled in the middle of the Eastern Seaboard, the city is 32 miles south of Philadelphia, 75 miles north of Baltimore and 123 miles from New York City — the ideal place to attract talent from several different metropolitan areas. In fact, JPMorgan Chase has more than 11,000 employees currently working in the area across all lines of business. What's more: Delaware is a state with no corporate income tax, no sales tax and a host of other business-friendly laws.
Not surprisingly, Wilmington was recently ranked the third-best small city for tech startups by Entrepreneur and NerdWallet — both of which argue that fast-growing industries flourish in small cities such as Wilmington. "It's easy to make things happen here as a creator," says Rob Herrera, a Delaware native who moved from New York City to Wilmington and opened a co-working space called The Mill. "It's a place where you can get things done with minimal red tape," he says, adding that the state's small enough and open enough that a relative newcomer like himself can have the governor's number on his phone.
All of these factors are helping recruit millennials interested in tech, as more than a quarter of the city's population is between the ages of 18 and 34. And Wilmington continues to add more and more tech jobs, with year-over-year increases topping 20 percent — significantly higher than neighboring Pennsylvania and New Jersey.
New Orleans, Louisiana
In its post-Katrina era, New Orleans — nicknamed "Silicon Bayou" — has defied its Mardi Gras reputation to become a destination for serious tech innovators.
"What New Orleans has done has been to change its focus from being almost purely a city centered around the hospitality industry to becoming a city much more focused on attracting businesses," says Doug Walner, CEO of New Orleans–based startup Align. "By offering strong financial incentives, an engaged community and an unmatched culture, New Orleans has managed to attract dozens of millennial-dominated tech startups."
It's no surprise, then, that within the past five years the city has created more than 14,000 jobs and received $7 billion in capital investment. But what exactly makes this city so appealing to tech companies and investors? For one, the state of Louisiana offers a tax incentive program for tech entrepreneurs that's among the most generous in the country. In addition, Louisiana has committed $25 million to local colleges and universities to help develop professional programs that will respond to its rapidly growing tech sector.
Private institutions are also stepping up to lend a hand. For example, since 2016, JPMorgan Chase has committed over $5 million in philanthropic support to the greater Louisiana area. This support is bolstering initiatives that grow the New Orleans entrepreneurial ecosystem and build out pathways for successful career developments in tech.
As the rise of tech spreads to all corners of the U.S., smaller cities are not only reaping the benefits but also contributing to the economy and creating jobs that were once reserved for major coastal regions. And these untraditional tech hubs have issued a nation-wide invitation: please check us out, and we will work hard to ensure you are glad you did.
---