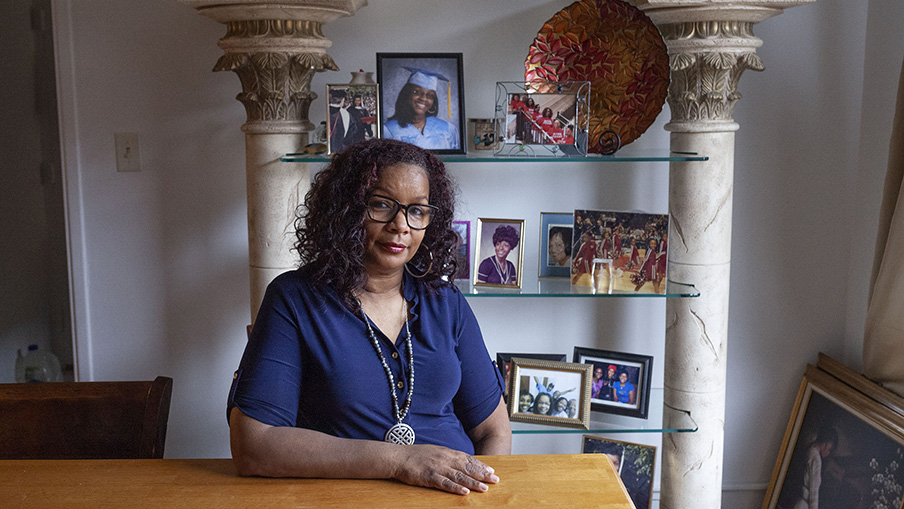 Stories
This Program Helped 147,000 People Climb the Economic Ladder. And It's About to Get Better.
JPMorgan Chase's New Skills at Work initiative, which has helped thousands of people obtain the skills they need to compete in today's workforce, is targeting the future of work with a new $350M investment.
Bunita Cosey struggled with unemployment after the recession. Two years later, she was making ends meet as a temp and a ride-sharing driver, but knew she was meant for more.
So Cosey searched and found a role as a community health worker at Advocate Health Care. A year ago, she learned about a JPMorgan Chase-supported training and development program at Advocate that helps employees pivot to higher-paying jobs within the healthcare industry.
Cosey joined the second class of the Advocate Workforce Initiative where she learned leadership and administrative skills and explored different roles and departments across the healthcare employer's system. Shortly after graduating from the program, Cosey found a new role in human resources helping her fellow Advocate employees access and navigate their benefits.
By 2020, Advocate will have trained more than 1,000 people for better healthcare jobs. They are just one of more than 700 partners JPMorgan Chase has worked with over the last five years through New Skills at Work.
Over the last five years, New Skills at Work has helped nearly 150,000 individuals in more than 80 communities around the world build the skills needed for in-demand jobs. The initiative, which started in 2013 as a $250 million commitment, grew to $300 million. It's offered life-changing opportunities for individuals like Cosey by bringing people, programs and nonprofits together with employers seeking talent.
Read more about the individuals who inspire New Skills at Work: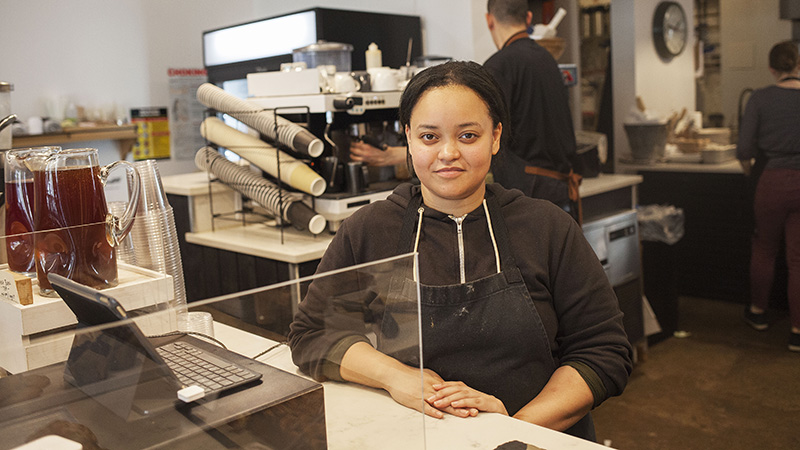 Rosaly Veras, a graduate of Hot Bread Kitchen, New York, NY
Veras always had a job, but her work was sporadic and left her hungry for stability. She wanted a new career but wasn't sure where to start. Cooking was both enjoyable and something that came naturally to her, but she was at a loss for how she could turn her passion into a career. Enter Hot Bread Kitchen, a job-skills training program supported by JPMorgan Chase, where Veras learned how to prepare baked goods ranging from babka to roti, and most importantly secured the necessary credentials to work in a commercial kitchen. After graduating from Hot Bread Kitchen, Veras was hired as a baker and cook at one of the South Bronx's newest cafes. Today, you can find her at the café earning a steady wage preparing baked goods and hot meals, all the while helping the new business expand into catering. She has the ingredients for success and is continuing to develop her culinary skill set while exploring opportunities to advance.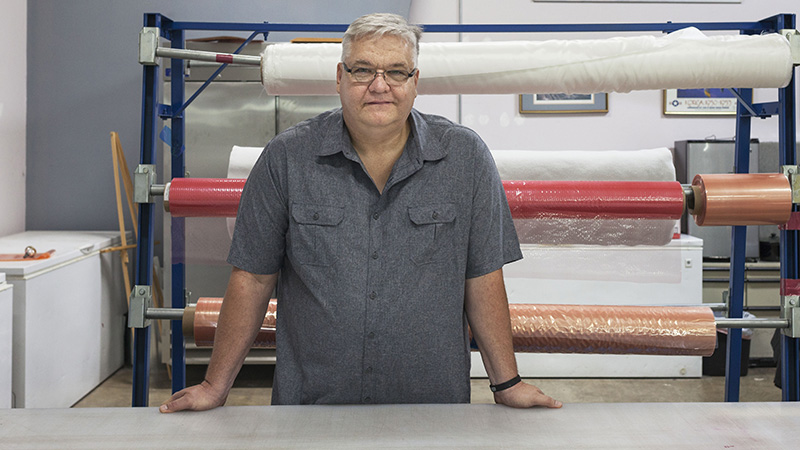 Brian Fichter, a graduate of Community Learning Center (CLC), Fort Worth, TX
Fichter had been working as a commercial truck driver for several years since his honorable discharge from the military. The Missouri native and former Marine liked his work, but was looking for a job that offered better pay and more stable hours. Knowing that aerospace manufacturing was booming in Fort Worth, he found the CLC Aviation Manufacturing program. The program, which JPMorgan Chase has supported since 2015, offered Fichter training free of charge due to his veteran status and taught him the ins and outs of carbon fiber manufacturing. Equipped with the necessary skills after graduation, Fichter was hired as a technician at one of the largest aerospace and defense companies in the U.S. Today he is applying his skills to build aircrafts and is making a higher hourly wage with full benefits, stable hours and the knowledge that he is helping fellow servicemen and women around the world.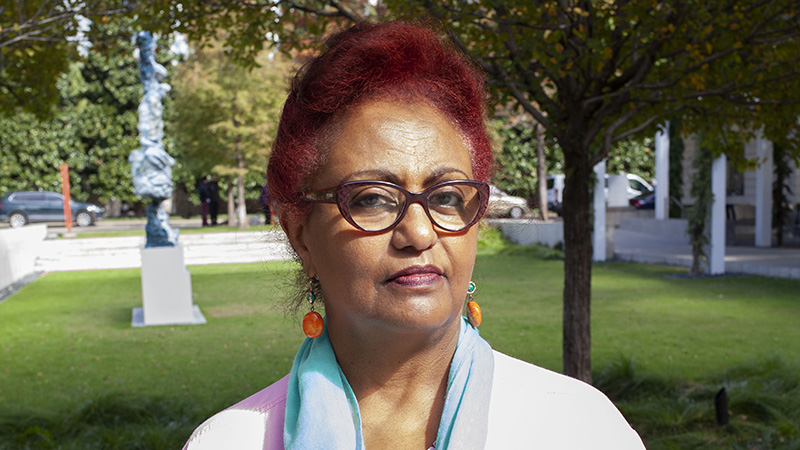 Azeb Yoseph, a graduate of Dallas County Community College's Project OnRamp, Dallas, TX
Yoseph loved working with elderly patients as a home health aide, but struggled with the inconsistent hours and low pay that many aides face. In 2017, she joined Project OnRamp's healthcare program, which is supported by JPMorgan Chase, and gained the clinical and administrative skills she needed to obtain a higher-paying healthcare job. After graduation, she secured a job as a Patient Care Technician (PCT) at a major Dallas hospital, taking vital signs and assisting patients with their daily needs. Yoseph is thriving in her new role, and has been recognized as the employee of the year, in addition to other awards, for her compassion and hard work.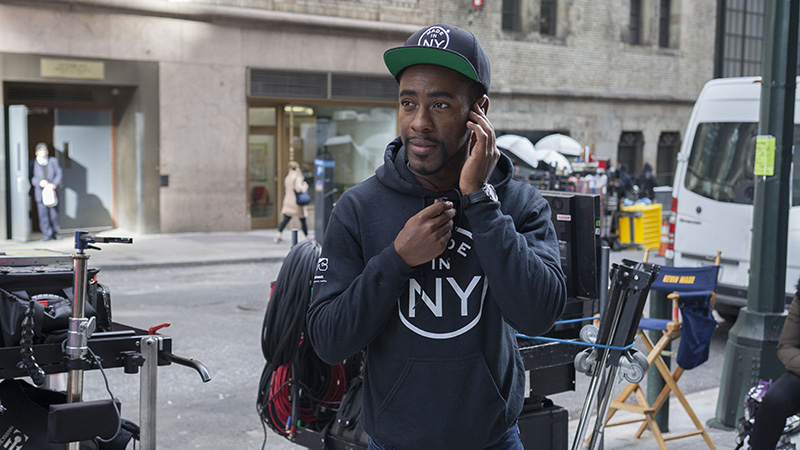 Jonathan Lumé, a graduate of Brooklyn Workforce Innovations' Production Assistant Program, New York, NY
Born and raised in Jacksonville, Florida, Lumé dreamed of moving to New York City and working in the bustling film and television industry. Upon arriving in New York he struggled to find his big break and found himself living in a shelter. Not one to be deterred easily, Lumé found a connection and met with an established post-production editor who recommended the Brooklyn Workforce Innovations' Production Assistant Training Program. Recognized by JPMorgan Chase for its approach to providing unemployed and low-income New York City residents with the skills, experience and connections needed to land a job within the entertainment industry, the five-week program was a perfect fit. Now, as graduate of the program, Lumé is working to build his experience as a production assistant by working on top-rated shows. One step closer to his dream of starting his own production business.
The Next Episode
As the initial five-year program draws to a close, JPMorgan Chase is focused on applying the lessons learned to the next phase of its investment in jobs and skills.
Through the new $350 million, five-year investment, JPMorgan Chase is preparing for the future of work and helping meet the growing demand for skilled workers. The new global initiative focuses on creating economic mobility and career pathways for underserved populations, and, for the first time, will forecast emerging skill sets for employees and proactively develop new training programs to prepare the bank's own workforce for changes in technology and business.
"The world of work is changing at a rapid pace, with far reaching and wide ranging implications," said Jennie Sparandara, head of global workforce initiatives in Global Philanthropy at JPMorgan Chase. "Stories from people like Bunita and others show us the difference a good job can make – and the powerful effects we see when community and business work together to build solutions. This will be all the more critical as we approach the future of work. In the next phase of New Skills, I'm most excited about lighting a new path – with innovative partners around the world – to lift up families and communities for years to come."