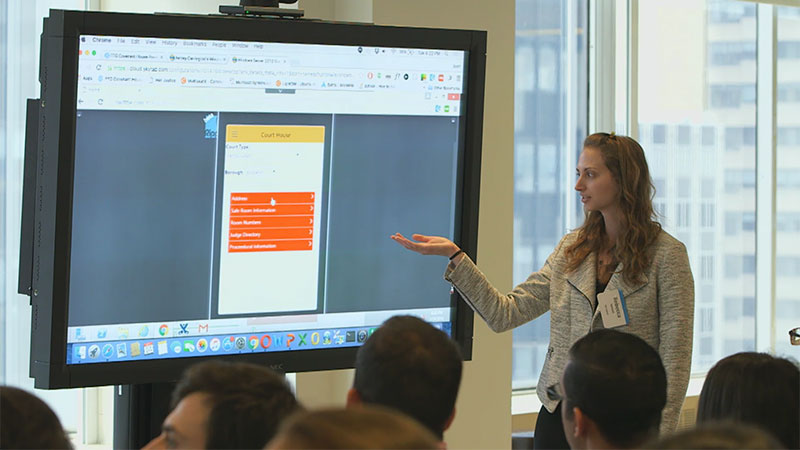 Stories
Using Tech for Global Good
How our 50,000 technologists around the world partner with nonprofits to give back.
Technology is an incredibly powerful tool. Used well, it can help organizations work smarter and increase access to their products and services. But for too many nonprofits, technology can be a source of frustration or simply out of reach as a result of constraints.
That's why the firm launched Force for Good in 2012. "Force for Good is an 8–month-long initiative to support nonprofits with technology," says Ed Boden, Global Lead of Technology for Social Good programs. "We have more than 50,000 technologists at JPMorgan Chase around the world and they're passionate about giving back. Force for Good gives our employees the opportunity to utilize their unique skills, while also learning new ones, to build technology solutions for the organizations that need it most."
In the current Force for Good project cycle, the firm's technologists will support over 100 projects for various nonprofits around the world. Over 1,000 JPMorgan Chase technologists will participate in the program, contributing over 50,000 hours of development time to these socially-focused projects. There are a range of projects in the portfolio, including mobile app development, website development, data analytics and database management. Expand the sections below to explore a few of the Force for Good projects around the world.