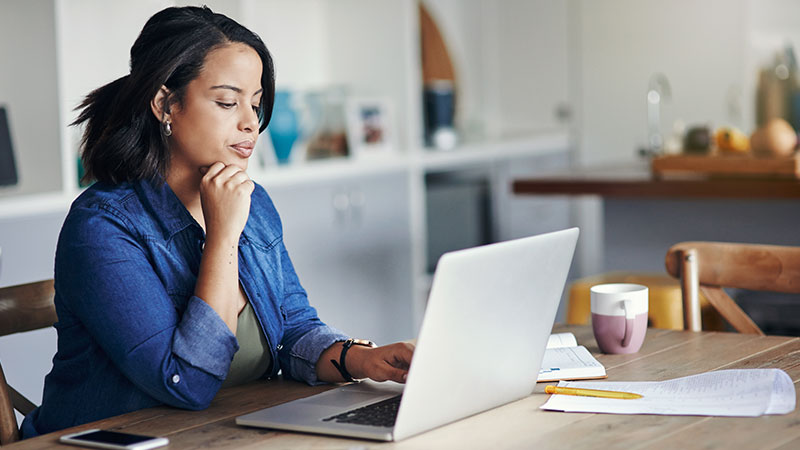 Stories
Teaching Americans to Save Money Can Transform Lives
We're putting a lot less money in our savings account than we used to, and that can be a big problem.
Originally published by OZY on January 25, 2018.
For Anastasia Martin, a shortage of savings went beyond the usual terrors of what to do in a medical emergency, or how to pay rent if you get laid off. Martin was stuck in an abusive marriage and, without funds to escape, felt trapped. "How am I going to pay rent? Bills? Internet? Phone?" she recalls worrying. It's just one way in which the dangers of living paycheck to paycheck can manifest unexpectedly. But Martin's financial predicament wasn't unusual. In today's America, you might call it the norm. After all:
The Federal Reserve reports that, last year, Americans' personal savings rate fell to its lowest since the Great Recession: just 3.1 percent.
Contemplating stats like these, the idea that the country is facing a national savings crisis suddenly doesn't seem so sensational. Which might explain why a growing number of nonprofits are stepping in to help the many who feel the odds are stacked against them.
When Martin won a court order of protection against her husband, it was New York's Family Justice Center that referred her to EARN, a nonprofit organization. EARN's program, SaverLife, encourages savings through small dollar incentives and online financial coaching for low- and middle-income families in hopes of helping them find financial security. Through SaverLife, Martin has now built up an emergency fund, which she says makes her feel "more calm, because if something happens, I can at least buy a ticket to get home to be with my mother." The savings cushion gives her options; she no longer feels backed into a corner.
Across the country, in San Francisco, Trina Wise was dreaming of sending her son to college. But with a modest wage working in public transportation and counting the cost of bills and everyday living in the country's most expensive city, there was little left for savings. One day, though, she spotted an ad on a bus for SaverLife. The new initiative, launched with support from a $1 million, three-year grant from JPMorgan Chase, pays participants a small reward for saving consistently. Rewards are paid at the end of six months. The incentive helped Trina form a habit: "Now I consider saving just like my rent or PG&E bill, an expense that I have to pay every month," she says. Call it the secret sauce to SaverLife: Small rewards can make a difference in encouraging savings, and when combined with good, free financial advice, they can be life-changing.
Our investment in EARN is really an investment in the American people.
Courtney Hodapp, JPMorgan Chase & Co.
The success of programs like these may have you wondering why financial advice isn't more readily available. Luckily, technology is enabling more financial solutions to reach those who need it most. In addition, nonprofits are providing additional support. The Neighborhood Trust in New York helps low-income workers reduce credit card debt and improve credit scores with little besides good counsel. Don't live in New York? "Talk to city or municipal resources that are often connected to social services [like ours] in the area," suggests Neighborhood's associate director of programs Matthew Konsa. But, he concedes, "It is a growing field; it's going to vary city by city, state by state, in terms of resources available."
But how do we get these solutions to everyone who needs them? A NerdWallet survey last year concluded only 10 percent of Americans check all the boxes for financial health, spanning everything from money left over after paying critical bills and living expenses, to savings and credit card balances. Efforts like the Financial Solutions Lab, managed by CFSI in partnership with JPMorgan Chase, seek to identify innovative savings models, like EARN and Neighborhood Trust, and give them the support they need to scale.
"Financial inclusion is a problem that one company, government or organization cannot solve on its own," said Janis Bowdler, Head of Global Philanthropy at JPMorgan Chase. "Online and mobile platforms can be powerful tools for reaching the underserved and help them build better financial habits and meet their long-term goals."
If something as simple as SaverLife can pull someone like Martin out of a bad situation, what could a wider, more coordinated effort do? Courtney Hodapp, head of JPMorgan Chase's Office of Nonprofit Engagement, sees this investment as just the beginning.
"Our investment in EARN is really an investment in the American people. Because communities thrive when their residents are financially secure."
---