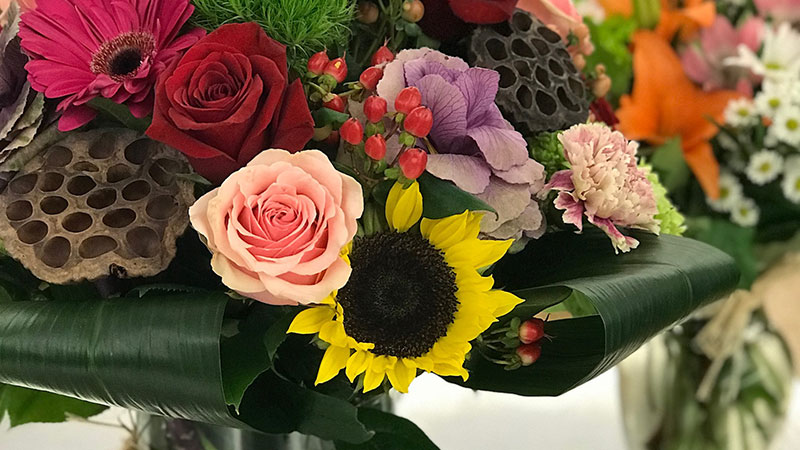 Stories
How Taking a Chance on an Industry and Disrupting it Can Pay Off
Sometimes a challenge can present an opportunity.
Originally published by OZY on May 3, 2018.
On paper, Jim McCann, founder of 1-800-FLOWERS.COM, Inc., seems to have an unconventional approach to business. Consider the company's 2014 acquisition of Harry & David, for which 1-800-FLOWERS.COM, Inc. paid $142.5 million. This, in an economic climate where:
The agricultural industry's net income will decline by $4.3 billion this year, hitting its lowest level since 2006, according to the U.S. Department of Agriculture.
But McCann is a master of taking risks and watching them pay off. After all, he is the founder and executive chairman of 1-800-FLOWERS.COM, Inc. Between 2000 and 2011, more than one-third of America's flower shops went out of business. However, 1-800-FLOWERS.COM, Inc. is going strong and recently reported its second-quarter revenue of $526 million. Also, just this month, several analysts recommended the company as a long-term growth stock — one that's expected to consistently grow in value over an extended period of time.
Even his brother, 1-800-FLOWERS.COM, Inc. CEO Chris McCann, agrees their strategy has been a bit unusual. "Many bankers would say, 'The first thing you do is sell off the agriculture.' Not pay $143 million to bring more in, but the key has been to diversify."
"We are ultimately in the business of helping our customers express themselves," Jim says. "We started by expanding into gift baskets and then our customers said, 'Have you ever tried these cookies?' So we bought Cheryl's Cookies. Then they said they'd like chocolates…"
Listening to customers, rather than solely statistics, has helped turn 1-800-FLOWERS.COM, Inc. into a one stop shop for gifting. It's a trick they learned back in 1976, when Jim gave up his job as a social worker to buy a small flower shop. "It really only took 40 customers to make that store work," Jim recalls. "We developed relationships with those customers. Fast forward 40 years, and that's what we're still trying to do."
Part of understanding their customers, though, was knowing not just what they wanted to buy but also how they wanted to shop. "We're not technologists by trade, although we knew we had to get involved with the internet early because if that changed consumer behavior, that could change our business," Chris explains.
The company quickly realized that the adoption of E-commerce — in addition to phone sales and brick and mortar stores — would be key. So their telephone line quickly became a website, and today, 1-800-FLOWERS.COM, Inc. continues to maintain a strong focus on using the latest technology. Still, the main aim is to make its relationship with customers "more efficient," Chris says. All of this has meant 1-800-FLOWERS.COM, Inc. not only survived the recession but prospered despite it.
It could have gone very differently. Securing funding for seemingly risky acquisitions is not typically easy. America's net farm revenue was slashed in half between 2013 and 2017, making Harry & David anything but a safe bet. Chris says they were lucky to have support from JPMorgan Chase along the way. "They listened to us when we said agriculture is an important part of the brand," he says. "We said that we believed it needs to stay part of the company, and their response was, 'If you believe it, we believe it, and we'll finance it.'"
Stephen Zajac, Executive Director of Corporate Client Banking at J.P. Morgan, agrees: "I love companies like 1-800-FLOWERS.COM, Inc. You start out managing a company and not only are you part of the growth, but you take an interest and a role in helping them get from the bottom to the top."
And it turns out buying Harry & David wasn't so crazy. The acquisition also included the company's other gourmet food and gift brands, helping 1-800-FLOWERS.COM, Inc. become a leading provider of gifts for all celebratory occasions with more than $1 billion in annual sales.
So, what's next for a company that loves to take on the odds? "If you want to predict where we're going in the future," Jim says, "just stand outside one of our shops, talk to customers and ask, 'What else do you like to send as a gift?'"