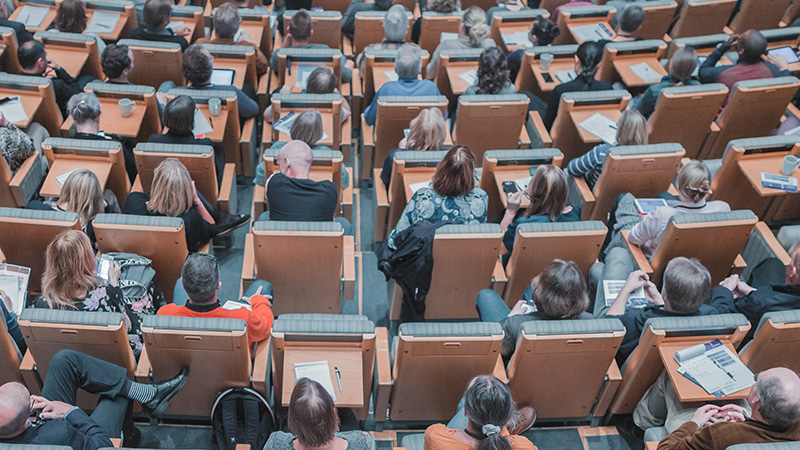 Stories
Students Want a Fast Track to a Career, So Colleges are Changing
In search of real world experiences, students seek out colleges that emphasize experiential learning.

This article was originally published by OZY.
When Marissa Matchey began her college search, she knew she wanted one thing above all else: the ability to get a job when she graduated. Sounds simple, right? Something every college should tout? Except colleges aren't on the same footing when it comes to preparing students for the working world. According to a 2018 study by McGraw-Hill Education:
Only 43 percent of college seniors say they feel prepared for their future careers.
Determined not to become a grim statistic, Matchey did her research, seeking advice from college students and conducting surveys on her own with graduates who were able to secure jobs with their newly-minted degrees.
Matchey eventually landed on Drake University in Des Moines, Iowa as her college of choice. She heard the school helps students find internships and shadow professionals during the school year to gain real-world experience. "They offer a huge amount of employment and networking opportunities in Des Moines," Matchey says.
And Drake University isn't alone. More and more colleges are beginning to respond to concerns of applicants like Matchey, adjusting their curriculums to include classes on career preparation, as well as helping facilitate on- and off-campus internships. At Bentley University in Massachusetts, for instance, the career services department has made a concerted effort to study the hiring needs of local companies and match students to those needs.
Some universities even collaborate directly with employers to enhance their curriculums and job training opportunities. For instance, the University of Delaware teamed up with JPMorgan Chase in 2011 when the company opened an Innovation Center — a fully functioning JPMorgan Chase office space on the University's campus. The Center provides students with the opportunity to engage in long-term technology internships while attending school.
Not only does the collaboration between JPMorgan Chase and the University of Delaware develop a talent pipeline for the company, says Jennifer McDermott, executive director, global technology diversity, equity & inclusion at JPMorgan Chase, but it also "provides students with experiential learning opportunities that bridge the gap between the classroom and the real world, better preparing them for their future."
In addition, JPMorgan Chase works with the University to enhance their curriculum, providing industry insights on the skills companies need to keep up with the changing technology environment. As part of this effort, JPMorgan Chase co-founded a first-of-its-kind PhD program in Financial Services Analytics, focusing on applying data science techniques like AI and machine learning to the financial services industry.
"These types of collaborations are key to helping universities adapt to the needs of the industry, preparing students for the workforce and setting them up for long-term success," say McDermott.
Back at Drake University, Matchey has been fortunate with her college experience. When she first arrived as a public relations and marketing major, she immediately enrolled in a seminar on how to build a resume. By her second semester, she was working at a marketing agency in Des Moines — contributing to a project for a client and presenting her work to a group of executives. She's now a junior, with a long list of relevant work experience to help fuel her future career interests. The upshot? Matchey feels more prepared to tackle the job market than many students her age. "I've learned what it means to be a full time employee — how to deal with people who are higher up than you and how to ask for help," she says."It is beneficial to see my major in real-life scenarios and learn what I'm passionate about."