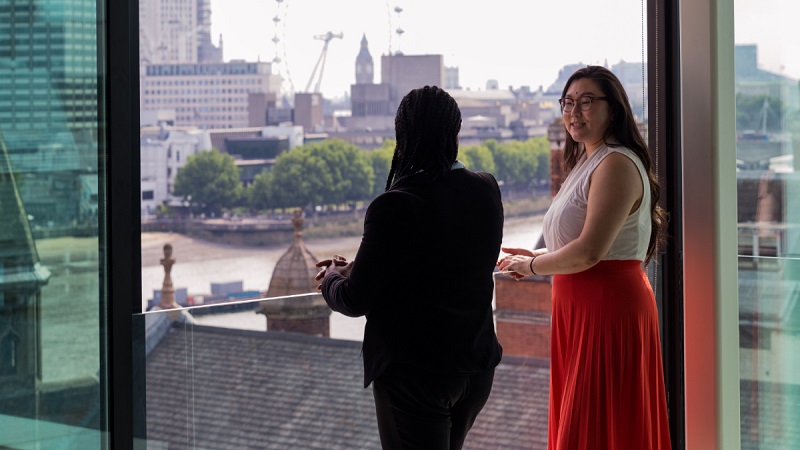 Stories
Steps You Can Take Now to Strengthen Your Career Tomorrow
Expert advice on the strategy, tactics, and mindset you need to find — and achieve — the career you want.
In the past few years — and particularly during the pandemic — it's become increasingly clear that many of the standard rules of work no longer apply. Jobs that once appeared stable have disappeared, while industries that were on the fringe have moved to the center. The traditional workplace has, in many cases, been replaced by telecommutes and video conferences, changing not only the way we interact "in the office," but also many of the usual paths of advancement.
Adapting to the new normal doesn't just require learning how to teleconference or changing the way you attend meetings. It also means finding new ways to showcase your skills, play to your strengths, and pursue a path that works in the current environment and leads to the future you want.


Find Your Fit
Our career plans are always evolving, but right now, many women are reevaluating their professional and personal priorities and rethinking their futures. According to a new survey from the professional women's network AllBright, more than 61% of women are currently planning a complete career pivot1. But how do you go about finding a role that aligns with the things that truly matter to you, not only to improve your job satisfaction but also lead you in a professional direction you're more excited about?
Examining your career options is about more than your goals and interests; it's also about your skills and values. Objectively identifying these requires a strategic and intentional effort of self-assessment, but it's a valuable first step in building a career plan. Then you can move on to the key outcomes that could bring you the most reward and fulfillment.


Know What You Bring to the Table — And Build on It
You can pinpoint your core skills by looking at the areas where you are most effective in your current role. For example, while your specific work on an engineering project might not transfer to a new job, your ability to effectively communicate with multiple stakeholders, manage timetables across different departments and deliver outcomes on time could be highly valuable in a variety of industries.
Once you have identified your core skills, it's time to prioritize by thinking about what interests you most and what's most important to you. Look at your most promising career options and identify where your skills and values match, and where there are gaps. If you lack some of the skills required for your desired role, you need to commit some time to learning them.
"Upskilling is no longer a commodity. It's a must," advises talent sourcing expert Karen Azulai. She recommends pursuing roles that are the right fit at that time, while continuing to learn skills that will be useful to you in the future.


Do Your Research
In general — and particularly in the current job market — it's important to be flexible and open to new opportunities. Azulai notes that research can be vital here. You need to consider the current demand in your chosen field and what qualifications and training may be required – for today and in the long run. She advocates being "on top of the future" in the fields that interest you. You should figure out the skills and qualifications needed in those fields today, and which skills are likely to be needed as the industry evolves.
Researching specific companies and talking to professionals in the field can help you to build this picture. And it also helps to determine which companies will be willing to grow with you. Azulai recommends identifying companies that provide ample opportunity for career development. There should be a commitment to training, education and career development at all stages and levels.


Create a SMART plan
Don't think of career planning as static. There will be times when it's wise to focus on multiple options, such as early in your analysis or in a tough job market. However, if your skills or expertise are in a niche area, or your goals are more focused, it may be better to narrow your research and determine if you need to build additional skills.
Once you crystallize your approach, you can develop an action plan to implement your decision using SMART goals. These are Specific, Measurable, Attainable, Relevant and Time-bound targets, enabling you to clearly see the actions that need to be taken in the near and long term.
Building up a network in your chosen industry, for example, is a long-term, ongoing objective. Whereas upskilling through training or education may be something you can do in the next six months. Setting attainable and relevant goals is hugely important, but you should also allow yourself to be ambitious. Your long-term goals become attainable when you look at each step it takes to get you there and break those down into your medium- and short-term objectives.


Believe in What You Bring
Nicole Denson, Tech Portfolio & Transformation Director for Consumer Lending at JPMorgan Chase, sees self-doubt as the biggest external factor holding women back from career success. She blames it for her biggest career mistake—turning her back on an opportunity that she would have seized if she'd had more confidence.
"If I'd taken that leap, I would be further ahead than I am today," she says. She notes, though, that confidence works both ways and it's okay to say no if you aren't ready. "Don't think you're never going to get an offer like that again."
To combat self-doubt, start by reaching out to your network. Jennifer Piepszak, CFO, JPMorgan Chase, says: "If you need a jolt of confidence, reach out to one of your believers. They'll be happy to remind you that you have what it takes to make it all the way."
As you build a larger, stronger network, you'll have more people to reach out to for support. And when you're ready to make a move, you'll also have more people to help you find more opportunities to advance in your career.


Be Your Own Advocate
Even if you're not looking for a new role, you should be proactively working on your career, otherwise, great opportunities may pass you by.
One of the best strategies for career advancement is advocating for yourself in your current role, because you're more likely to get noticed — and more likely to attract projects or supporters that can take your career to the next level.


Find out how JPMorgan Chase actively empowers women to excel in their careers through resources and global initiatives such as Women on the Move.