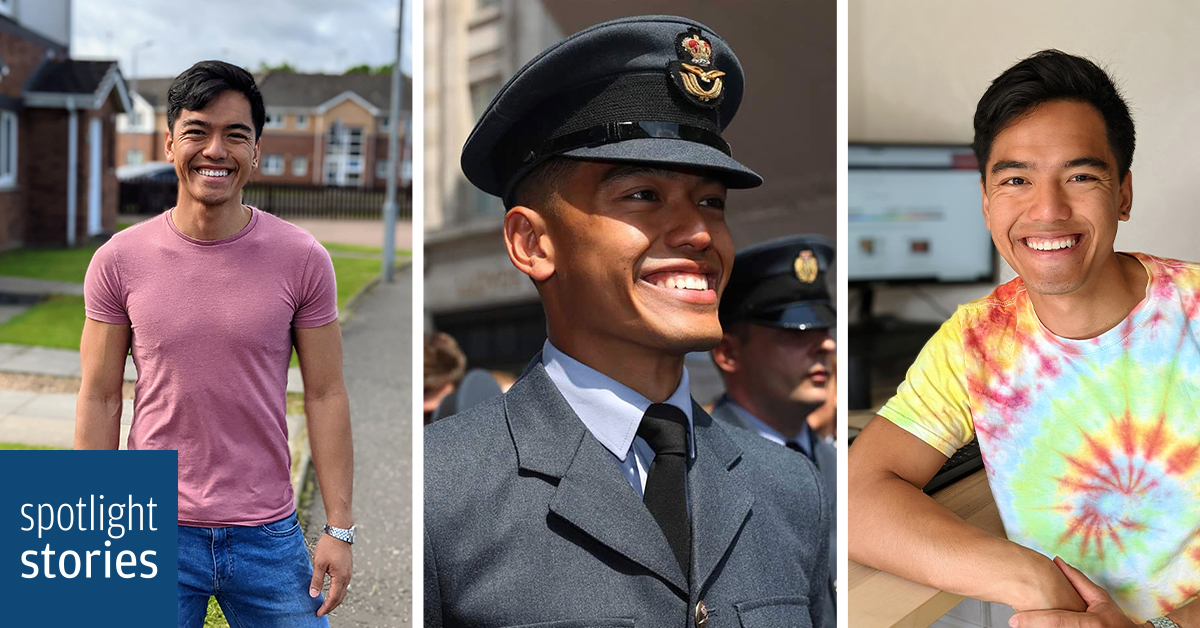 Stories
From Virtual Bullying to a Virtual Community
Kurt Lee is an LGBT+ ally, veteran, JPMorgan Chase employee and social media influencer who used TikTok to rally fans around his anti-bullying campaign, #PinkWednesday.
A New Life With New Challenges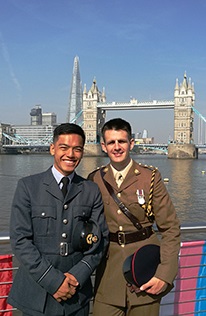 In March 2020, after 4 years in the Royal Air Force, Kurt moved from England to Scotland through JPMorgan Chase's Military Transition Program (MTP), where he pivoted his career.
Following the move, Kurt faced a myriad of challenges. Being on lockdown during the pandemic in the midst of several other changes started to take a toll on Kurt's mental health, and he began to experience hallucinations.
With the support of his fiancé's father, Kurt checked into a psychiatric ward a few days after the hallucinations started. The day after he checked in, he discovered that he not only had mania and psychosis, he also had COVID-19.

Fearful of the outcome of the future of his life, Kurt decided to come out to his parents – a difficult decision because in Malaysia, where Kurt's family lives, homosexuality is illegal. It took two weeks for his family to speak to him again, and it was one of the loneliest times he can recall.
After three weeks in the psychiatric ward, Kurt returned home and continued to quarantine in lockdown. He was still alone in a new country and felt quite isolated, which led to a new place for support: social media.

A Virtual Community
Kurt's journey to connecting with others began with TikTok. With short videos about Scottish culture and adventures, he quickly gained a following of 50,000 people.
But as Kurt's popularity grew, so did the negativity and hate.
"I suffered heavily from xenophobic and homophobic comments on my videos telling me to 'go home to my own country' and that I didn't belong in Scotland," said Kurt.
As the comments continued, Kurt began to feel like it was him against the world – until he decided to speak up against the bullying.
"The more I spoke and opened up about my troubles, the more support I got," said Kurt. "I went from fighting bias, prejudice and bullying on my own to having thousands of people fighting on my behalf for equality, which made it so much easier for me to focus on the positives and drown out the negativity."
#PinkWednesday
The momentum of support Kurt received eventually turned into a viral social media campaign known as #PinkWednesday, a moniker borrowed from the hit movie "Mean Girls," where the lead characters would wear pink on Wednesdays.
"The success was due to the simplicity of just wearing pink on a Wednesday to show solidarity against all forms of bullying," said Kurt.
With over 34 million views on videos using the #PinkWednesday hashtag, Kurt has helped shift the conversation around anti-bullying. "I have since found that openly talking about the hate I receive online and its effects on my mental health is extremely empowering, and allows other people, including strangers on the internet, to share their support and help you at your lowest points," he said.
Today, Kurt continues to be transparent about himself and his needs in and out of the workplace.
"I'm really open with my manager and I openly tell him, 'I'm really struggling today.' And he'll say, 'Let me know if there's anything you need.' And that makes me less nervous," he says. "My colleagues and the wider JPMC community I come into contact with are supportive during my career transition, which has really cemented my love for the inclusive 'one team' culture here."
You can still catch Kurt wearing pink every Wednesday, and he promises to continue sharing the #PinkWednesday message with his personal and professional networks for as long he's able.
Spotlight Stories: Celebrating the stories of those who rise to the challenge and inspire us every day. See how one JPMorgan Chase employee and his partner journeyed through adoption with the help of employee benefits.