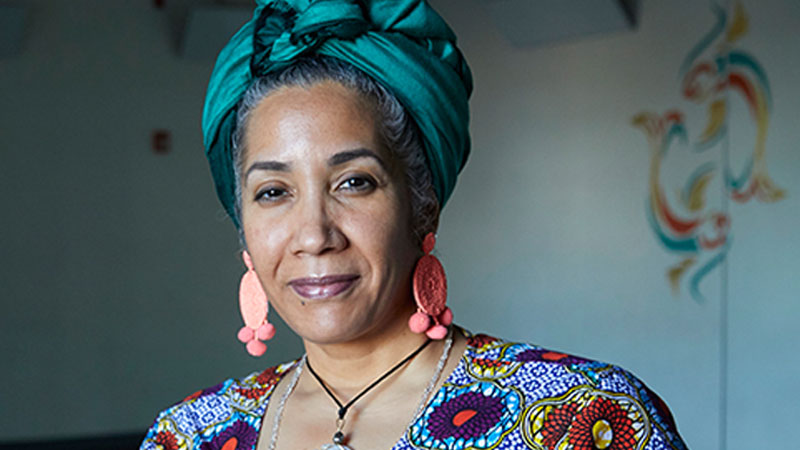 Stories
Faces of Opportunity: Pregnant, Unemployed and Determined to Succeed
South Bronx native Yosara Trujillo was about to take the bar exam when she made a decision that shocked her community.
At 40 years old, Yosara Trujillo described her life as "a bit chaotic." Pregnant, single, unemployed, facing daunting student debt, and studying for the New York bar exam, she knew she needed to stay focused.
"I went from being independent and making good money in a corporate job, to a law student, to being pregnant and needing help," Trujillo said.
Following her mother's example– a hardworking business owner in the South Bronx, where Trujillo grew up – she was determined to build a better life for her and her soon-to-be born son. To get through it she knew she had to find her center, breathe and stay mentally and physically fit.
Creating a Space for Refuge
That wasn't easy in her native South Bronx neighborhood. Yoga studios did not exist in her community and Trujillo would often have to trek 45 minutes across town to attend a class to help her stay balanced amidst the chaos.
But inspiration strikes in unlikely places.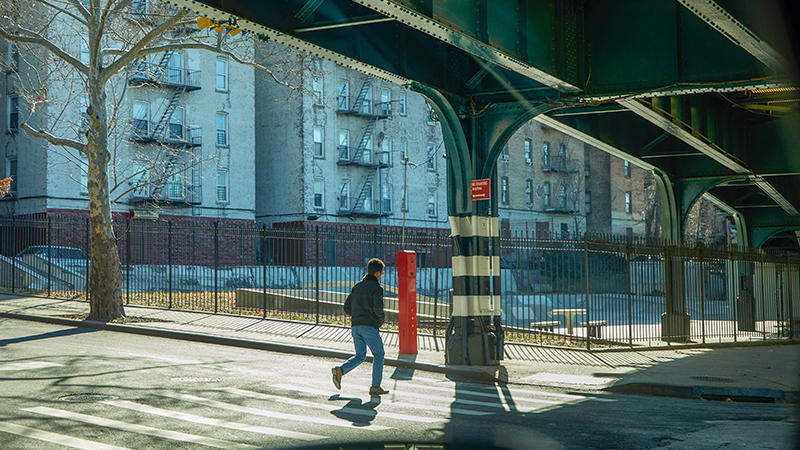 While utilizing the peace and quiet of her mother's office building to study for the bar exam, Trujillo noticed a conjoining vacant room just large enough to hold a handful of people and their yoga mats. Because money was tight, Trujillo envisioned practicing yoga there so she didn't have to travel across the city for classes.
With her last $200, Trujillo created a small sanctuary, posted a sign and hired a yoga instructor. Soon classes were filled with nearby business professionals seeking yoga in the neighborhood, and Trujillo was earning extra pocket change.
From Bootstrapping to Funding
Only a year later, Trujillo was a New York bar-certified lawyer with a healthy baby boy and an emerging business, Sweet Water Dance & Yoga, which was opened with the financial backing of a friend.
"I started beyond cash poor, but I knew it was going to work," said Trujillo. "I was a sleep-deprived single mom, putting one foot in front of the other."
Knowing she would need working capital to keep her business running, Trujillo began working with an advisor at the Excelsior Growth Fund, a not-for-profit small business lending organization and certified Community Development Financial Institution (CDFI). Shortly after, Trujillo became the first recipient of the South Bronx Entrepreneurs of Color Fund, a loan fund supported by JPMorgan Chase designed to increase access to capital and technical assistance to minority-owned small businesses.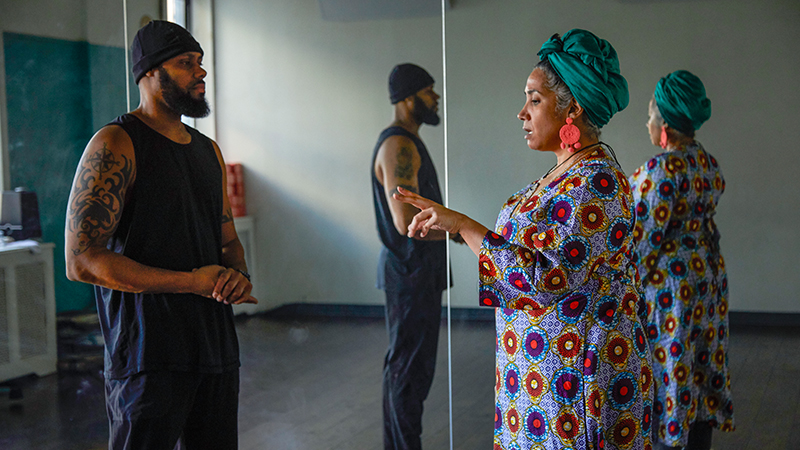 With the $50,000 Entrepreneurs of Color Fund loan in hand, Trujillo fixed an electrical issue that could have shuttered her business and hired a business manager, so she could focus on growing the company.
A Community Staple
Nearly five years later, Trujillo employs 35 instructors who see hundreds of yoga practitioners a day. Following her passion for helping others has taken her in a different direction than she initially planned, but Trujillo is happy she uncovered a deep-seeded desire to give back to the community by creating a much-needed space that promotes health and well-being.
"Starting a business made sense because I wanted to be there for my son and serve the community [by creating] a culturally-relevant dance and yoga center where people could feel comfortable in their own skin," said Trujillo. "Making wellness accessible is incredibly important."
.