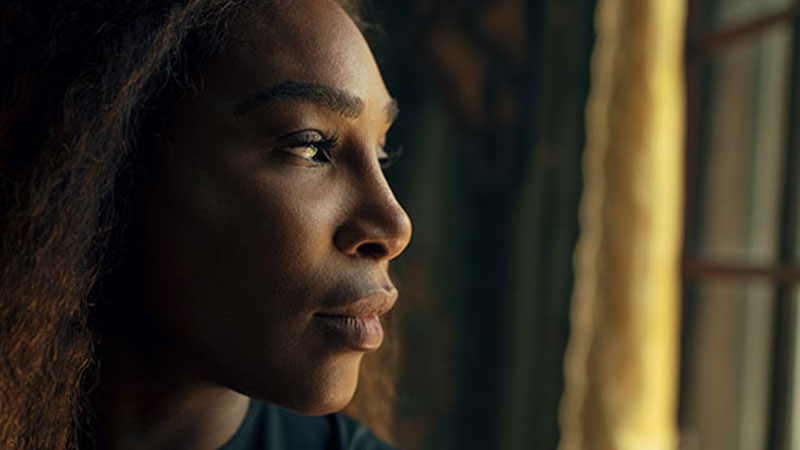 Stories
Serena, on Motherhood and Business
The 23x Grand Slam winner is speaking up about finances, entrepreneurship and trusting her instincts.
Serena Williams is, without a doubt, one of the greatest athletes the world has ever known. In nearly two decades, she has won some of the world's toughest matches—and, along the way, introduced tennis to new, diverse audiences.
And in the last two years, we've watched her evolve: She married, had a child, and just months after giving birth, reached the women's finals at Wimbledon. Moments after the Wimbledon match, Serena was asked if she's a "super mom." "I'm just me—that's all I can be," she said, adding: "To all the moms out there, I was playing for you today." The Wimbledon appearance wasn't a comeback. It was just another reminder of the audacity and sacrifice of Serena.
She recently shared insights on motherhood, planning for the age of episodic careers, and entrepreneurship. Here's an excerpt, edited and condensed for clarity:
Q: What's the best piece of financial advice you've ever received?
A long time ago, I could not have been older than 16 or 17, Oprah Winfrey told both Venus and myself to make sure we "sign all our checks." In other words, make sure we know where every dollar we spend is going.
Q: You've talked about the pay gap between women and men in sports. What have you done to combat the gender pay gap in your own life, and in sports generally?
In my own life, I continue to raise my voice and invoke change whenever possible, not only in tennis but across all industries. Women of color especially suffer from pay disparity—for every dollar a man makes, black women make only 63 cents. In everything I do, I bring my perspective and experience as a woman, a mother, an athlete, an entrepreneur, and a black woman to the table. For one, I am on the board of Survey Monkey, and that sends a message to Silicon Valley and beyond, that all industries are becoming more diverse and inclusive. I want to be part of the change, and with Survey Monkey, I'm surrounded by people who are committed to letting all voices be heard.
I'm also on the board of the Billie Jean King Leadership Initiative, whose mission is to nurture a more diverse and inclusive group of future leaders. I am constantly looking for new ways to make impactful change.
Q: You've spoken about some of the challenges that many women face in building careers, in part because of their gender or race. You've noted the challenges working mothers face, too. What are some things that everyday women—especially young women, and particularly young black women—can do to overcome those challenges, and succeed professionally?
It is very challenging to be a working mother—even for me. I have continuously been met with sexism and racism across my career, and I know that the everyday women face this, and sometimes much, much worse, in the workforce. But the tide is changing, and knowledge is power.
My advice is to educate yourself, know your rights, know your worth, and whenever possible-- use your voice and resources to promote equality for yourself and your children. Don't be afraid to be different, to stand out, and to use your voice. Sometimes I stand up for things which I might not benefit from, but it's for the next generation and the one after that. This is the way we all have to be thinking to move forward.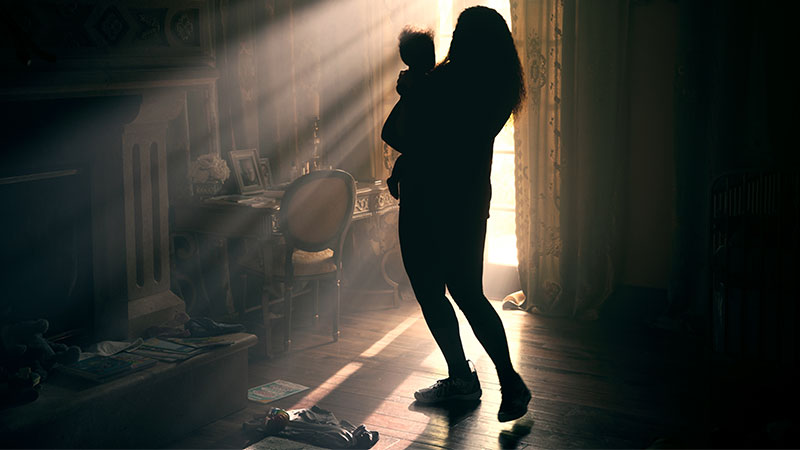 Q: How can working women best support each other?
Working women can support each other by coming together in the workforce, and advocating for a more inclusive environment. There has been so much progress, but we still have a long way to go before we reach full equality. As women, we need to continually look for ways to lift each other up. Every little change we make now, every time we raise our voice, every time we make the world recognize we won't stand for anything less than equal, we are making it that much better for our children.
Q: What kind of support is most critical for working mothers?
Working mothers need all of the support they can get, both financially and emotionally. Having a child changes everything about you. Your body is physically different, and you have this seemingly uncontrollable newfound guilt when you have to leave your new baby for work and business commitments. I have been open about the struggles I faced from the moment Olympia came into this world. I hope that my shared experiences, like missing Olympia's first steps, and not being ready to come back to tennis when I thought I would be, can help other working mothers understand that no one is perfect. We need support from those closest to us. Whether that's free childcare for a few hours from a friend so you can get some rest, or someone to talk to when it all feels too overwhelming. All moms can use support.
Q: You've been outspoken about the challenges of returning to a top athletic career after birth. What advice do you have for other young, ambitious women about juggling motherhood with an intense career?
There are so many emotional, physical, and logistical challenges of being a working mother. And every mom isn't going to have the same experience with breastfeeding or going back to work or the type of childcare they need. Everyone is different and on their own path, so no one should ever feel guilty for taking the path that is right for them.
Working mom guilt is so real. You have to accept you can't be there for every moment. And that's okay. It's a natural response to a huge life change. But I hope that if we can recognize that raising a family, and simultaneously having a demanding career is possible, parents can come together and find ways to feel less pressure and guilt, and focus on concrete solutions to ease the emotional journey of it all.
Q: Nowadays most of us need to plan for career pivots, or what's become known as an episodic career. How did motherhood play into those plans?
Motherhood has changed everything in my life, including how I think about money. There is nothing more important to me than making sure Olympia has a secure financial future. With the investments I make, and the different business opportunities I seek out, my daughter is always in the back of my mind. I am no longer just investing in my future, but securing my family's financial legacy.
Q: What are some lessons you've learned managing multiple small businesses?
The trickiest aspect of trying to build multiple businesses is finding time to nurture your ideas in all the right directions. It's not always easy to take a concept and see it through to the finish line. A big part of building a business is about figuring out what works and what doesn't. When you dedicate time to things, you learn to understand the opportunities for your business much faster. But prioritizing the time is what makes all the difference. When multiple businesses are at play, you have to be realistic with your goals.
I've learned to trust myself, harness my self-confidence, and not let the opinions of others get in the way of how I manage my business. I am also so fortunate that I have a great team around me that I can rely on for support.
Q: Did you face any challenges in being a celebrity entrepreneur, such as the assumption that you were the "face of the brand" rather than a key decision maker?
I don't let what people think impact how I think of myself. You are in control of your life and your career. You live your own truth. In my life and career, I have faced countless obstacles—there are so many examples of discrimination that come to mind. But everything I've gone through has made me who I am. It has helped me develop thicker skin, and I'm stronger for it. I can now influence change and help other people. In my business ventures, I've proven that it's possible for someone to be truly authentic and succeed. I deeply believe that if you stay true to yourself, you can block out the haters and success will follow.
Q: You recently launched a fashion brand for women. What is the gap you're hoping your new brand fills?
The Serena collection is meant to inspire the everyday woman of all ages, sizes and shapes, whether they love to slip into leisure wear every morning, or opt for curve-hugging dresses. I want women to tap into their own style and use my brand as an extension of personal self-expression. This collection also represents all parts of my life-- as an athlete, an entrepreneur, and a mom. There's something for everyone.