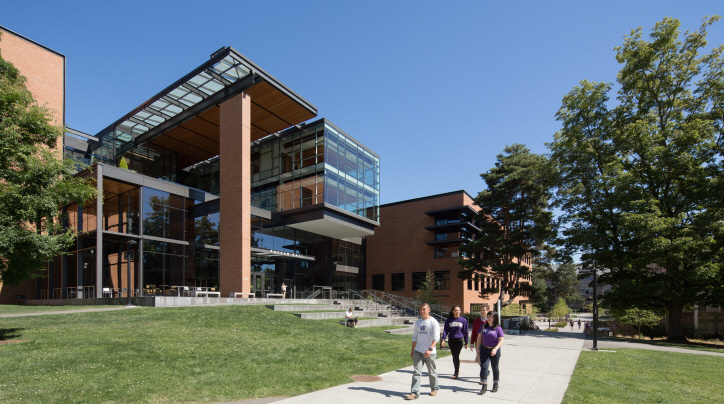 Stories
University of Washington Foster School of Business
Connecting students and small businesses to help boost the local economy.
Over 23 years ago, Nishit Mehta drafted a small-business plan. As a pharmacist, his vision was to provide low-cost generic prescriptions nationwide; by 1993, he had launched HyGen.
It was a unique venture and had solid potential for success, but Nishit knew the risks were high to start –and keep growing– a small business. According to the U.S. Small Business Association, nearly 50 percent of all small businesses fail after just five years.1 Soon, he recognized his best bet was to expand his network and tap into other perspectives, strengths and insights.
This led Nishit to the Consulting and Business Development Center at University of Washington Foster School of Business. Twelve years later, he continues to applaud the program for helping HyGen Pharmaceuticals, Inc. grow and innovate. In fact, in just the past two years alone, HyGen's revenue has doubled from $22 million to $44 million.
Founded in 1995, the center connects students, faculty and staff with small businesses in low- to moderate-income communities around the state of Washington. The faculty develops high-impact programs that educate students on how to spur small business innovation. The graduate students apply class-room learnings to real businesses, like HyGen Pharmaceuticals, Inc., to help those enterprises grow. Through these partnerships, faculty gain new insights to business decision-making, students learn skills that accelerate their careers, and business owners grow their profitability – a winning situation for everyone involved.
Expanding the Impact
The Ascend 2020 initiative is the next logical evolution for the Consulting and Business Development Center's model programs. This program, created through a grant from JPMorgan Chase's Small Business Forward initiative, will empower the Foster School of Business to create local support ecosystems for neighborhood-based businesses, inner-city and minority-owned businesses across Seattle, and expand to Atlanta, Chicago, Washington, D.C., Los Angeles, Oakland and San Francisco. "The tools and resources that are making high-growth companies successful are not always available to main-street businesses in underserved neighborhoods," said Michael Verchot, Director, Consulting and Business Development Center, University of Washington Foster School of Business.
The program will take what has worked thus far and expand the impact by linking business schools, business service-providing organizations and CDFIs [Community Development Financial Institutions] for the overall benefit of high-growth and main street small business growth.
Small businesses owners Ivonne Jurado and Yuri Parreno, founders of Ultrafino Panama Hats, have benefited from this approach. They first engaged with the Foster School when they had revenues under $200,000. Through the work of student consultants and supported by Foster School alumni who served as project advisors, Ultrafino secured funding from a CDFI to grow their inventory. A business mentor from the Seattle Rotary Club then helped them negotiate a lease on their first warehouse. By participating in a six-month cohort program plus an intensive week-long executive education program, Ivonne and Yuri improved their leadership skills. The company now has sales of nearly $1 million.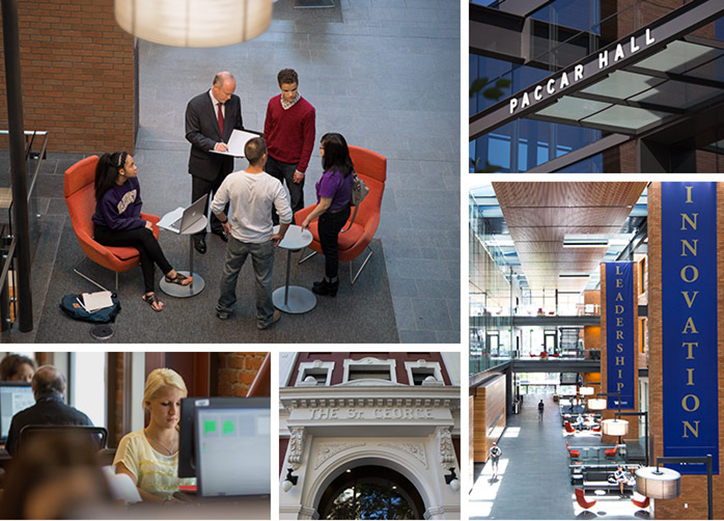 Since 2012, the center has more than doubled the number of students it works with—from 150 to 350. Other top-tier business schools have adopted the center's model as a result of JPMorgan Chase's branding and strategic leadership. But the company is most proud of how the collaboration has greatly impacted the local community. The center has grown from working with 100 businesses to more than 300 around the state. Best of all, these businesses support over 5,000 jobs in areas that need them most.
For Nishit, this impact has translated into a healthy business accredited by the National Association of Board of Pharmacy®. With over 30 employed in Washington and 2,500 clients around the country, he knows his company is in a solid place. The inevitable challenges ahead won't have to be solved alone–his extended team at UW will continue to provide creative guidance and solutions as he navigates the ever-changing landscape of small business.
While for Ultrafino Panama Hats, the program has empowered them to grow their customer base from local to national.
Real-world experience.
Real-world results.
The Consulting and Business Development Center allows students to gain valuable experience by helping local companies gain a competitive edge in the market place.
Meet the people behind the program.

MICHAEL VERCHOT
Director, University of Washington
Consulting and Business Development Center

NISHIT MEHTA
CEO, HyGen Pharmaceuticals, Inc.
For over 12 years, Nishit has been involved with the University of Washington Consulting and Business Development Center. Through his involvement, Nishit has gained invaluable business management guidance from the students he works with to help grow his business.
By Ruchika Tulshyan
A journalist with experience reporting from Singapore, London, New York, and Mumbai, Ruchika Tulshyan lives in Seattle and has been published in CNN, Forbes and Time.
To learn more about University of Washington Foster School of Business, visit: www.foster.washington.edu
1.
Michael Verchot, University of Washington Consulting and Business Development Center, 2015.