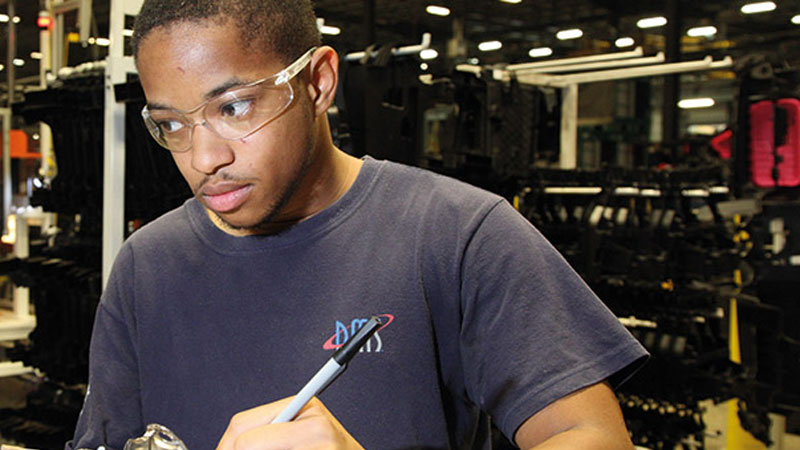 Insights
Invested in Youth
In the past, many great companies adopted a strikingly similar approach to corporate philanthropy. At the end of the fiscal year, a percentage of the profits were set aside and checks were written to worthy causes: arts groups, humanitarian organizations, environmental preservation initiatives and so on. A precedent was established, and many worthy organizations were supported. Financially successful companies were giving back, but in ways that did not always apply the same standards to their philanthropic investments as to their business investments. Undeniably, so much potential for impact was being left on the table.
At JPMorgan Chase & Co. we have determined to take a different approach. We believe that we have a fundamental responsibility to address major social challenges by bringing to our philanthropy the same commitment to accountability, transparency and impact that we practice in our business. Specifically, we want to ensure that our strategic approach to philanthropy boosts economic growth, and we want to expand access to opportunity for those people and communities being left out of today's economy.
In too many regions around the world, young people of color and young people from distressed neighborhoods are being left out of a slowly strengthening economy and they continue to struggle with unemployment and poverty. As economies have evolved to require a more skilled workforce, young people need education and training beyond high school, but not necessarily four years of college, in order to find a well-paying job that enables them to move up the career ladder and firmly into the middle class. Yet more than one in five black and Latino young people are neither working nor in school. The U.S. unemployment rate for young people ages 16-24 is twice the national average. In Europe, 7.5 million people ages 15-24 are disconnected from work and school. This is not sustainable—morally or economically.
We need a collective response to this challenge. The government can do only so much and the private sector has to step up and do its part. Today, JPMorgan Chase—working with the Council of Chief State School Officers and the National Association of State Directors of Career Technical Education Consortium—announced a $75 million global initiative, New Skills for Youth, designed to dramatically increase the number of young people who successfully complete career pathways that begin in high school and end with postsecondary credentials aligned with high-wage, high-demand jobs.
New Skills for Youth builds on a comprehensive set of initiatives we have executed over the past several years to upgrade the skills of workers, revitalize our cities, help minority small business owners gain the resources they need to flourish and create pathways for people and communities to economically ascend.
Providing young people with access to education and training that are aligned with and build in-demand skills is critical. It is also crucial for employers to take a different approach to how they invest in training, as well as how they approach hiring, so that the demand and supply sides of the labor market are better linked. Addressing this issue in a data-driven way can provide employers with the workforce they need to compete, while dramatically improving the lives of millions of jobseekers. Last year, as part of our five-year New Skills at Work initiative, we analyzed the skills gap in nine U.S. cities with vastly different economies and are now collaborating with civic leaders, policymakers, employers, educators and training organizations to identify and support long-term solutions.
The economic challenges we face are complex. But they are solvable.
A guiding principle for our invigorated approach is genuine collaboration. We will make significant, long-term commitments to support efforts to propel people and communities forward when we are confident the diverse actors and institutions will work collaboratively to drive progress. Over the next five years, our philanthropic strategy will deploy $1 billion toward programs focused on supporting efforts to help our cities and communities continue on a pathway to more inclusive economic growth.
In Detroit, for example, we pledged $100 million over five years to help the city's economy recover. From the outset, skeptics warned us that efforts to revitalize America's great cities would be a huge challenge, given the need for wide, cross-sector collaboration. What we found in Detroit was a community willing to set aside conflicting interests to address the issues holding the city back. A governor from one party, a mayor from another, and business, nonprofit and community leaders put a commitment to the common good above partisan differences or self-interest. And Detroit—slowly but surely—is making real progress.
As we know from our work in Detroit and with our other initiatives, the private sector has a unique ability to drive progress and scale innovative solutions to enduring problems. That is why we take our philanthropic approach so seriously.