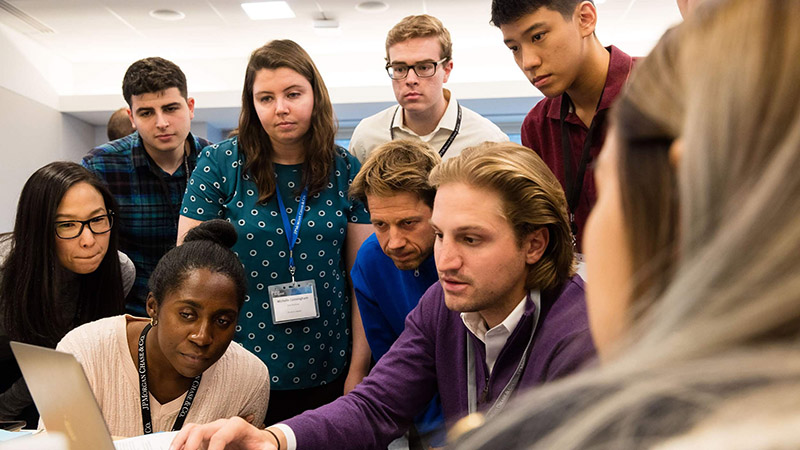 Stories
In San Francisco, JPMorgan Chase is Using Tech to Help Address the Student Debt Crisis
In partnership with Money Study, JPMorgan Chase's Force for Good program is working to help Bay Area students pay for college
When Connor Krone set out to help teach personal finance to high school students, he wanted to make sure they learned basic money management skills. But he soon realized that their financial problems ran deeper. "Just because you teach children how to manage money doesn't mean they are going to end up with more money in their pockets," he explains.
The biggest—and most expensive—financial challenge that students face is paying for college. Krone, who is the director of Money Study, a San Francisco-based financial education program, discovered that many students were missing deadlines and making mistakes on their Free Application for Federal Student Aid (FAFSA), which cost them thousands of dollars in aid.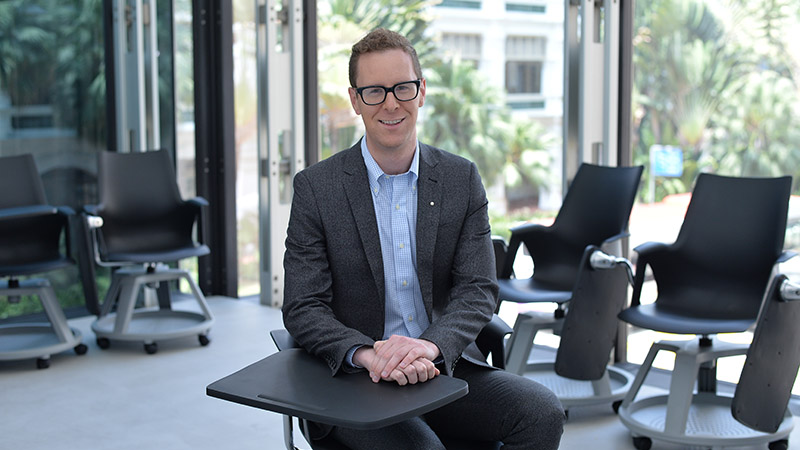 He recalls working with one student who had been kicked out of his parents' home and was living in foster care. "He used his biological parents' income on his FAFSA," Krone says. "But they weren't going to help him pay for school." Because the student factored in his biological parents' income, he was rejected for federal financial aid. After Krone noticed the mistake, the student adjusted his application, reapplied, and was approved for aid.
"Those are the types of cases that we're hoping to eliminate," says Krone
The trouble is, finding—and fixing—financial aid problems requires a lot of personalized attention. In 2016, Money Study launched a coaching program to work directly with students on their FAFSA forms, but it soon became clear that one-on-one advising was expensive to scale. To really help students, they needed a partner to help them create a digital solution.
Enter JPMorgan Chase's Force for Good program. Launched in 2012, Force for Good gives JPMorgan Chase employees the chance to use their tech skills to work directly with nonprofit organizations during work hours. In the current project cycle, the program has more than 1,000 JPMorgan Chase technologists providing 50,000 volunteer-hours of assistance to 118 socially-focused projects located around the world.
Kamie Robinson, a software engineer at JPMorgan Chase, was given the opportunity to work with Money Study on her Force for Good project. She and her colleagues are building an app, similar to TurboTax, that could ease the FAFSA process by providing students tips and tricks to correctly fill out their FAFSA forms. A pilot version of the app will be released in San Francisco in the 2019-2020 school year. Ultimately, the goal is to release it nationwide to support students across America.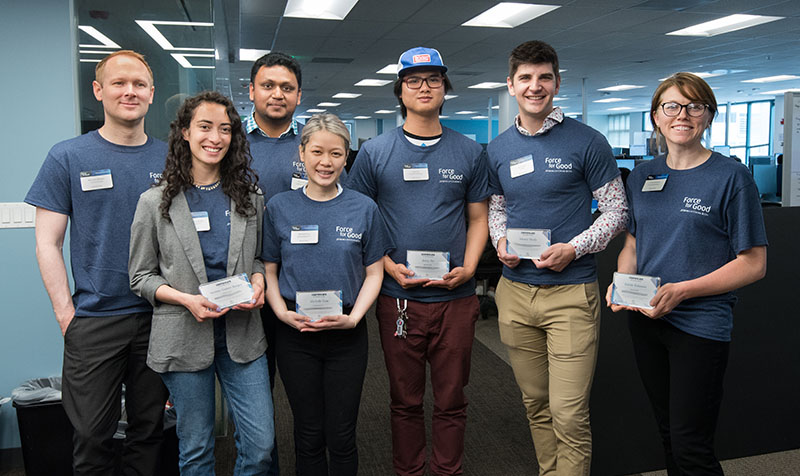 For Robinson, working with Money Study has transformed the way she views the people who use the technology she creates. "Talking with the students made the project more meaningful to me," she says. "It took me back to when I was applying for colleges and figuring out how to pay for it. Helping to simplify the FAFSA process and alleviate some of that financial burden resonates with me."
Krone says the partnership with JPMorgan Chase has "been amazing."
"With a lot of incubators, you get some funds and a few mentorship sessions and are [largely] left alone," explains Krone. "But with JPMorgan Chase it's really been side-by-side. We ideate together. We interview students together. It's a true partnership."
---
Learn more about Tech for Social Good.