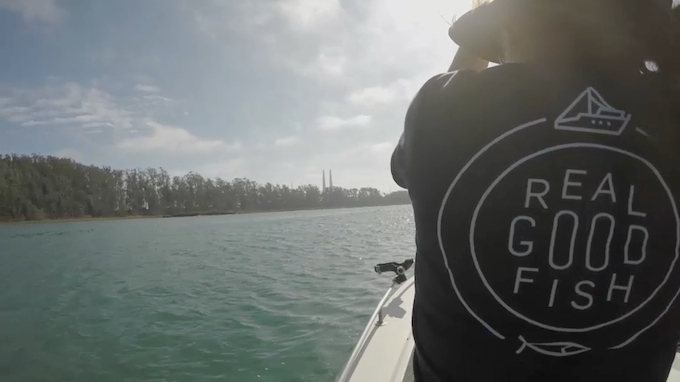 Stories
Delivering Sustainable Seafood, the Real Good Fish Way
How one seafood company is supporting local industry and community through innovative distribution.
Every year, fishermen in Monterey Bay, California, haul in boatloads of black cod, salmon, rockfish and shrimp.1 But most people in the area eat frozen Chilean Sea Bass or tilapia filets from China. Alan Lovewell, who comes from a Cape Cod fishing family, thought this was sad. So, in 2012, he started Real Good Fish, a member-supported fishery, to connect consumers to fresh, sustainable local catch.
"Monterey Bay has a really rich fishing heritage," says Alan, "but I saw that fishermen were having a harder and harder time making a living." He believed that to maintain the industry and its culture, people needed to better support their area fisheries. So he set out to do something about that.
Starting with 146 members, Real Good Fish grew quickly, doubling the number of its deliveries in the first year. Locals were clearly hungry to connect with the Monterey fishing heritage. Today, the fishery has 1,000 members, six employees and two vans. "The members are experiencing seafood in a way they never have before," he says. "This is fish you get excited about."
Alan soon discovered a major inefficiency: When fishing for black cod, fishermen also caught grenadier in their nets. Since nobody wanted the ugly fish, it was thrown back into the water, dead. "We talked to one fisherman who drops [throws back] around 100,000 pounds a year," he says. "That's just one boat. It's not because he doesn't want to keep the fish, but there's no market for them."
Alan decided to leverage this supply of grenadier, to feed those most in need. Through Bay 2 Tray, a program delivering local fish to the Monterey County school district, where 60.7% of students qualify for free or reduced-priced meals 2, school cafeterias now serve local-fish tacos that are more popular than pizzas. "We believe that healthy, local, sustainable food shouldn't be a privilege," he says. "It should be a right. Everyone should have access."
The Bay 2 Tray program allows fishermen to visit classrooms and tell their stories to kids. The visits inspire children to learn where their food comes from, care about the ocean and, hopefully, become sea stewards in the future. "Kids being served [frozen] fish sticks are never going to make that connection," says Alan. "They're going to think that all fish in the sea swim around lightly breaded, gold and flaky."
"Being recognized by Chase is a huge honor. When we first heard about it it was a pretty remarkable feeling to know that the work that we've been painstakingly invested in and pouring our hearts into is being recognized at a really high level. And that it's being recognized in the face of all the other incredible small businesses out there."
Alan Lovewell, Real Good Fish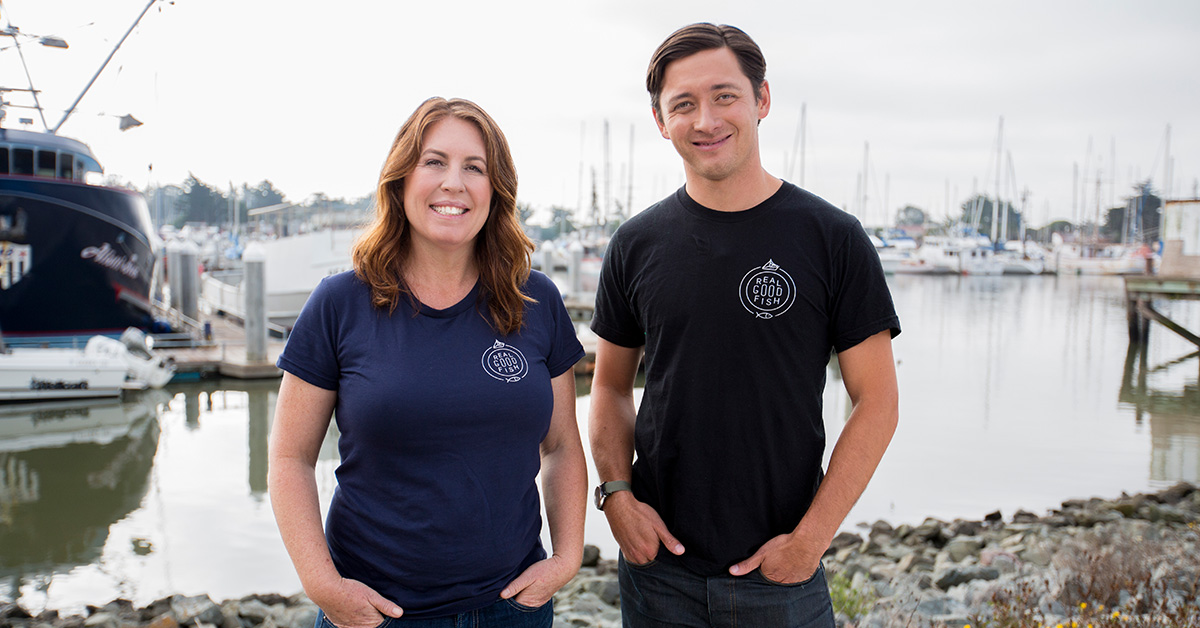 Despite the success of Real Good Fish, the business experienced tight cash flow. But a $100,000 Mission Main Street Grant from Chase will now change that. The grant will not only allow Real Good Fish to add an operations manager and another van, it will also expand the business's capacity and distribution so it can meet demand. "To a small business, $100,000 means a lot," says Alan. "To be able to make that level of investment means that we can make a much bigger impact."
The company will direct the bulk of the grant to the Bay 2 Tray program in an effort to involve more school districts and create an educational curriculum about local seafood. New equipment will be purchased to allow it to process more fish for school lunches and feed more kids. Fishermen will also directly benefit as Real Good Fish grows, because the business purchases catch that would otherwise go to waste.
"Being a Chase Mission Main Street Grant recipient is an opportunity for us to show the nation that what we do is important," says Alan. "That the fisherman who fish in our waters and communities that support working waterfronts are valuable. We want to protect them, we want to save them, we want to celebrate them. With this grant, we can achieve that mission."
Learn more about Mission Main Street Grants®
By Rebecca Dalzell
Rebecca is a journalist who lives and works in New York City.
---