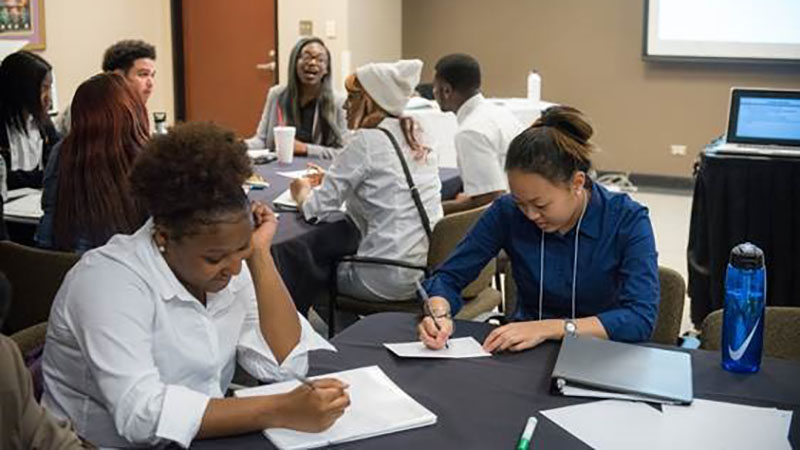 Stories
Preparing the Pipeline
How one New Orleans workforce nonprofit is leveling the playing field.
The popular narrative of New Orleans is one of struggle, a city where nearly one in five young people are neither working nor in school and roughly 40 percent of children live in poverty. But there's a second, more encouraging story, of new industries taking root in the city, including digital media, manufacturing, health care, technology and water management. These new industries are bringing with them 70,000 high-wage, high-demand jobs in the next ten years and a real chance for workers to gain a foothold in the middle class. These jobs may not require a college degree but instead rely on technical training and offer a median salary of $60,000 annually.
"Employers have told us that they have to recruit skilled workers outside of Louisiana because they can't find workers with the technical skills to fill a lot of these good-paying, high-demand jobs. Meanwhile, we know that our high school graduates are increasingly academically prepared but are still struggling to find and maintain good jobs," explains Cate Swinburn, president of YouthForce NOLA, a nonprofit whose central focus is on helping diverse students in underserved areas secure good jobs through expanded coursework offerings, career exposure and experiences and soft skills training.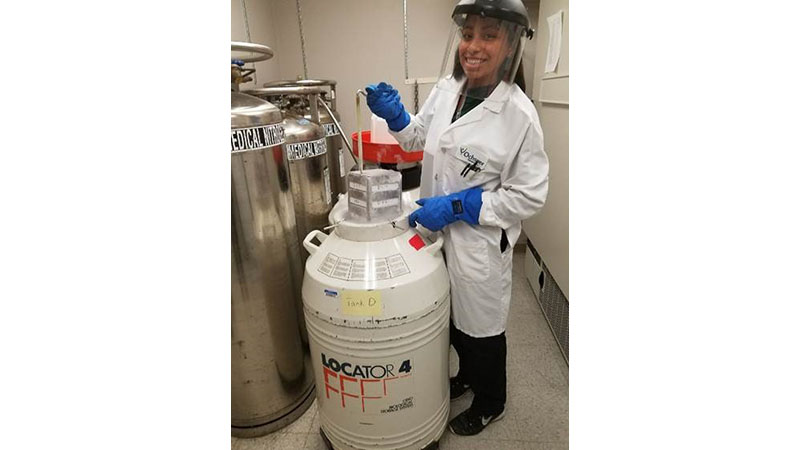 YouthForce NOLA helps to equalize opportunity by focusing on the 8,500 students who attend the New Orleans's public, open enrollment high schools, of whom 85 percent are economically disadvantaged, and upwards of 90 percent are students of color. One of those students is Nathanial Kenner, a senior at Edna Karr High School. After acceptance into YouthForce NOLA's program last year, Kenner spent 90 hours interning at Concordia, a local architecture and community planning firm.
"I already knew I wanted to be an engineer, and architecture seemed like a good way to take baby steps in that direction," says Kenner. "I really loved it. And it made me feel good that I was accepted into the program, that the architecture firm wanted me, that everyone kept pushing me to be the best I could be. They even gave me a bus pass so that I could get to my job."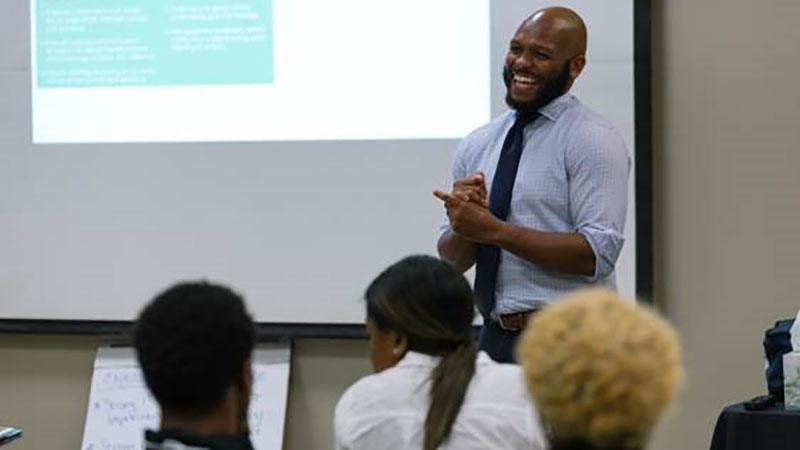 Not only did Kenner enjoy himself, he also acquired valuable skills that he says will help him succeed in future employment. "My internship prepared me for the business culture and work environment I am going to deal with in the future and how to work with people from different backgrounds."
That preparation is key, explains Erika Wright, Vice President of Global Philanthropy at JPMorgan Chase, which has invested $2.5 million in YouthForce NOLA as part of its 5-year, $75 million New Skills for Youth initiative. "The idea is to make sure that the people growing up here have access to true career pathways for economic mobility. That means building a pipeline of prepared workers to take advantage of these opportunities that are coming. To do that, young people have to learn about these opportunities early enough to get the necessary credentials to be eligible for them, and employers have to recognize that recruitment and talent development must start much earlier."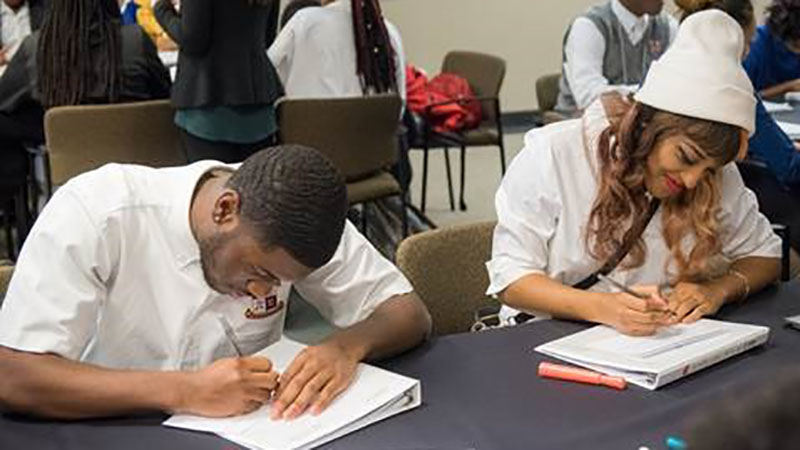 Employers agree. New Orleans-based Landis Construction has twice turned to YouthForce NOLA for summer workers, and will employ one again this summer, says Kyle Condon, Chief Construction Officer.
"We participate in YouthForce NOLA in part because it's an investment in our future workforce." says Condon. "If we don't show these youth that there are not only opportunities for jobs for them here in New Orleans, but also for fairly lucrative jobs, we aren't going to be able to attract them in the future."
The company's first intern Orlando, worked as a carpenter's assistant on a downtown jobsite. He learned enough in that capacity that the company then hired him as a summer employee on that same site and has invited him to return again this summer when he is on break from the University of New Orleans, where he is pursuing an engineering degree. "Every time Orlando comes back to work for us he knows a little more and is a little more of an asset to us, more of a resource in the field," says Condon.
"Obviously, there's a moral component to this work," says Wright. "But equally important is the economic piece. If we want a vibrant city, we have to have a strong economy where businesses can grow and thrive. To do that, we need a skilled workforce."