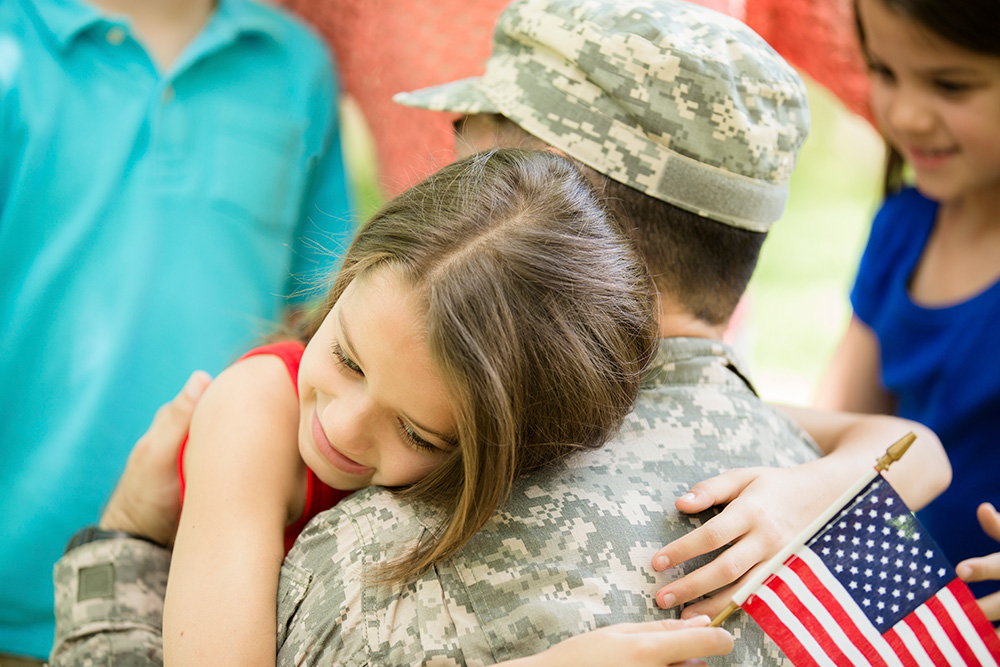 Stories
Our Pledge to Military Families
JPMorgan Chase is committed to supporting service members, veterans and their families as they transition to post-military life.
Our long-standing commitment to military veterans is centered on helping veterans and their families find success after service through meaningful career opportunities, access to small business resources and community-focused initiatives.
"As a firm, we have pledged to support and nurture the talent and potential of veterans and their families who bring so much value to our communities and our business," said Mark Elliott, Head of Military and Veterans Affairs at JPMorgan Chase.
Since 2011, JPMorgan Chase has hired more than 14,000 veterans and has led the Veterans Jobs Mission, a coalition of over 200 top companies that have collectively hired more than 500,000 veterans, working toward 1 million.
"We are honored to join with other leaders to support our nation's veterans and military families as they transition to civilian life," said Peter Scher, head of corporate responsibility for JPMorgan Chase.
Through our Military Home Awards, we have partnered with nonprofit organizations to award more than 1,000 mortgage-free homes to veterans across the country.
Our holistic approach to supporting post-military success also includes more than $8 million committed to organizations working to provide veterans with financing to start their own businesses.