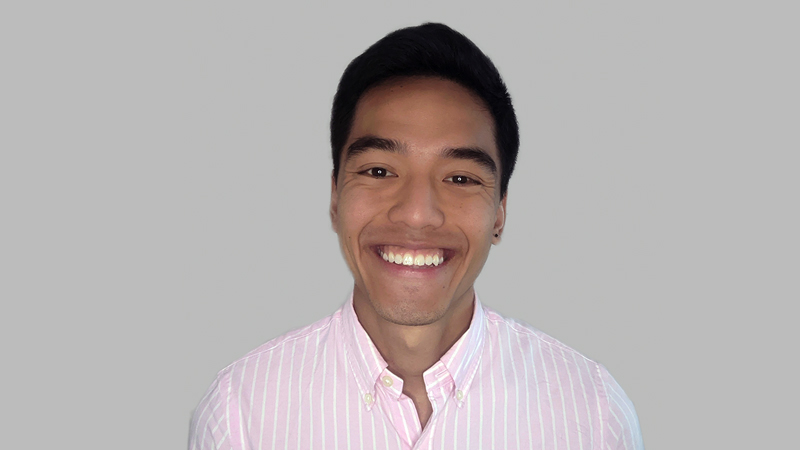 Stories
#PinkWednesday: Fighting Bullying...and Saving Lives
When Kurt Lee reached out for support on social media, he had no idea that he'd end up creating a campaign that helped thousands of people fight bullying.
A version of this story previously appeared on Ink.
Kurt Lee had just wrapped a long day's work when he logged into one of his social media accounts and saw that he had a direct message. It was short and to the point: "Thank you for saving my life."
That's the kind of feedback Lee's been getting since launching #PinkWednesday, a campaign that uses the power of social media to stand up against bullying.
Originally from Malaysia, Lee moved to the United Kingdom when he was 17 and spent four years as an air traffic controller in the Royal Air Force. In April, at the peak of the COVID-19 epidemic, he joined J.P. Morgan through the firm's Military Transition Program.
A New City...And a New Life
Lee faced challenges almost from the beginning. To start with, his new job took him to Glasgow, Scotland, a new city in an area he hardly knew. To compound things, he found himself dealing with a trio of difficult personal challenges: He tested positive for COVID-19, he'd just come out to his parents as gay and he'd recently lost a close friend in a car accident.
Isolated and quarantining in a strange city, Lee turned to social media for support. He began posting videos that showed him embracing Scottish culture—sampling local food, learning local sayings and exploring local sites. His channel quickly blew up, amassing over 87,000 followers in short order.
"I did it as a way of connecting with people," he says. "People enjoyed watching me experience Scotland, especially during lockdown when most were staying inside."
Finding—And Fighting—Prejudice
But Lee's climb to social media fame was also met with xenophobic and homophobic comments, as well as threats of physical violence. It wasn't entirely unexpected—he'd been told that might be the reaction by some if he put himself out there publicly. But after a while, he decided enough was enough.
Inspired by a quote from the movie "Mean Girls"—"On Wednesdays, we wear pink!"—he launched "Pink Wednesday," a campaign that called on supporters to wear pink on Wednesdays and post videos using the hashtag #PinkWednesday to show solidarity against all forms of bullying. Every week, the campaign unveiled a new theme: One week, it might be "Love Yourself," another it could be "Mental Health Awareness" or "Friendship." Supporters then made videos around these themes, sharing their experiences with bullying, giving advice on dealing with bullies and supporting those going through it.
By any measure, the campaign has been a rousing success. In terms of sheer numbers, videos using the hashtag #PinkWednesday amassed a combined 24 million views between August 2020 and January 2021.
"Initially I thought I'd get 10 or 15 people participating," Lee says. "I had no idea it would go viral the way it has."
A Campaign That Changed Lives
Since launching the campaign, Lee says he's been flooded with messages from followers experiencing bullying who say their spirits were lifted after seeing a #PinkWednesday video. About a dozen even told him they've been experiencing suicidal thoughts but found the strength to carry on thanks to the #PinkWednesday campaign.
Lee has also received support from parents whose children are returning to school for the first time after lockdown, as well as people with disabilities who struggle with confidence on social media. In addition, he's had educators and youth clubs reach out about incorporating #PinkWednesday into their schools and weekly activities.
The #PinkWednesday message is also spreading at JPMorgan Chase. Representatives from the company have reached out to Lee about getting involved, and Lee says his team has taken to wearing pink on Wednesdays to show support and keep the dialogue going. "When you have client meetings and everybody is wearing pink, it's bound to start a conversation," he says.
Humbled by the success of the #PinkWednesday campaign, Lee is grateful for its growing propularity—and he's not stopping anytime soon.
"#PinkWednesday has created a network of support for people experiencing bullying and it empowers them to stand up to it," says Lee. "I'm going to continue this for the rest of my life. I can't stop now."