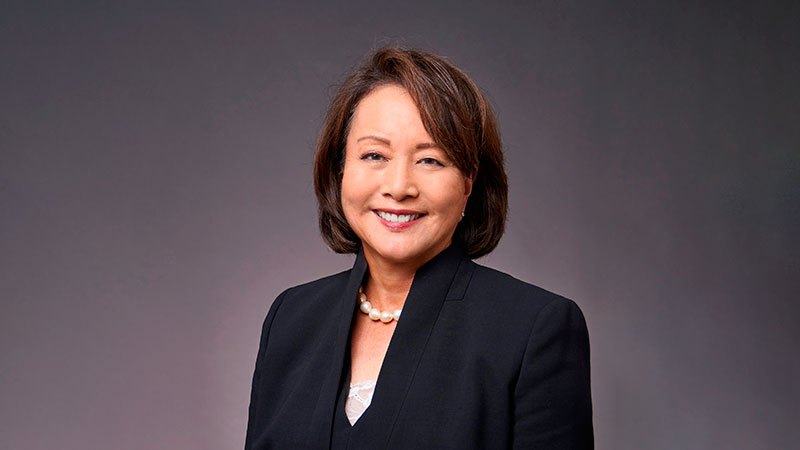 Insights
An Instrument for Greater Things
How we can use our strength and expertise to become a force of change in Seattle.
I grew up in Spokane working in my family's dry cleaning business. We all worked hard and took great pride in the success of our small business.
Yet, as high school graduation neared, I was tied in knots trying to figure out how I was going to pay for my college education. Then, something amazing happened. I received a $2,500 check in the mail from a scholarship fund created for low-income students. I was floored by the generosity of strangers who had graciously decided to help others pursue their dreams. And, of course, I was elated, because that scholarship allowed me to head to Pullman and become a Washington State Cougar.
The gesture reinforced something my grandfather used to say. "Life is not about you," he said. "It's about being an instrument for greater things." My grandfather's wisdom, and the life-changing impact of that scholarship, inspired me to commit to sharing my good fortune with others.
Today, I have the privilege of serving as Chairman for the Pacific Northwest for JPMorgan Chase & Co. I think about my commitment to help others every day. I'm proud that our company provides the capital to help our customers pursue their dreams. I'm humbled by the impact we can have through our philanthropy. And, I'm moved by my colleagues, who regularly offer insights, expertise, thought leadership, and plain old volunteer muscle in a sincere effort to make life better in Seattle and in all the communities we serve.
An example of our philanthropy resulted in the Global Cities Initiative, a joint project of the Brookings Institution and JPMorgan Chase. The initiative focused on identifying opportunities for Seattle to expand its global economic activity. The resulting report identified Seattle's greatest strengths as a region, as well as some of our biggest challenges. While our region has experienced tremendous growth and prosperity as a community, too many of our neighbors are still living in poverty.
As a direct outgrowth of these sobering findings, we convened a community conversation to determine how best to mobilize our collective strengths to help those in our community who face daily struggles. The conversations have led us to establish Challenge Seattle, an initiative chaired by Governor Christine Gregoire, and fueled by 17 companies and private-sector organizations.
Together, we are focused on four key strategies:
Preparing our kids for the jobs of the future through education and training
Creating a best-in-class city infrastructure to drive growth and improve quality of life
Attracting and retaining high quality, living wage jobs
Making the case for Seattle, in our own region and around the world
We believe in the Pacific Northwest, its people, its resources, its opportunities, and its beauty. Challenge Seattle is focused on ensuring that all our current residents, and the new residents who relocate here every day, have the opportunity to benefit from all that our region has to offer.
We're starting by addressing the skills gap. Greater Seattle companies and organizations are actively trying to fill 30,000 jobs. Meanwhile, unemployment and under-employment remain unacceptably high. We've begun our outreach by inviting high school students to our workplaces to expose them to our work environment and leaders. And, we're telling our personal stories in local classrooms. We hope that students can see themselves in our stories, or perhaps be inspired by the challenges we've overcome with the help of others.
The engagement and commitment of our business community has been exceptional. Our region is blessed to have great companies with great leaders who are so willing to work together to solve difficult problems.
We've challenged Seattle to be the best it can be. Please join us in this effort. Be an instrument for greater things. I have a feeling we're going to make my grandfather very proud.
To read more about the different ways we are using our strength and expertise to be a force for change in Seattle, visit: www.jpmorganchase.com/Seattle.
To learn more about Challenge Seattle, visit www.challengeseattle.com