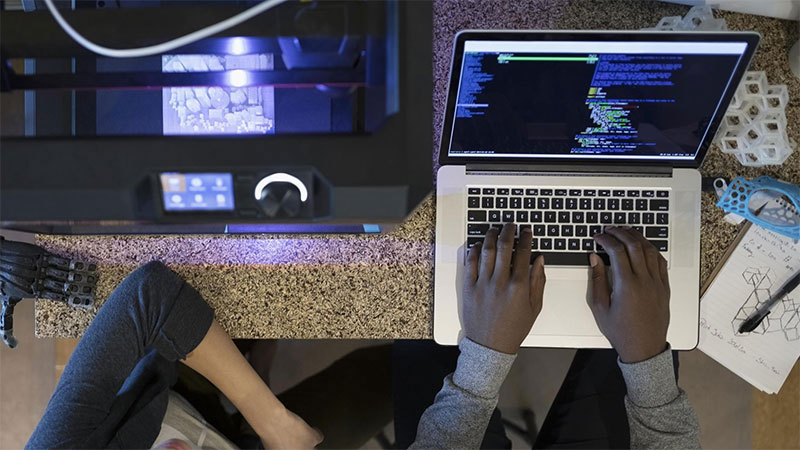 Stories
The Path Toward Savings Can Be Littered with Roadblocks. Let's Clear Them
Learn how innovative technologies are financially empowering underserved populations.
Originally published by OZY on January 25, 2018.
Colleen Briggs was convinced that to really address financial inequality, innovation was necessary in developing programs that better reached underserved populations.
To that aim, Briggs, who is the Executive Director of Community Innovation at JPMorgan Chase, helped launch the Financial Solutions Lab. Partnered with the Center for Financial Services Innovation, the Lab is a five-year, $30 million commitment to support the next generation of financial services products that target the very communities that most need help.
Briggs always knew underserved communities faced significant financial challenges, but it's still hard to grapple with the extent of these challenges. According to the nonprofit Prosperity Now:
Two-thirds of African-American and Latino households lack the savings to recover from a traumatic financial event.
Other numbers are equally sobering. The U.S. Census Bureau finds that working-age people with disabilities are twice as likely to live in poverty as those without. Mariko Chang, a sociologist and author of Shortchanged: Why Women Have Less Wealth and What Can Be Done About It, also found that women on average have a mere 32 cents for every dollar that men have. How, then, does one go about addressing these yawning financial disparities?
The Lab's flagship program is an annual competition that to date has boosted 26 fintech companies with financial incentives and mentorship opportunities.
WiseBanyan is one of those 26 companies that have been recognized for their nimble approach to common financial hurdles in underserved populations. Vicki Zhou, WiseBanyan's co-founder and chief operating officer, says that one of the biggest challenges to putting money away is overcoming the inertia to kick-start a saving habit. WiseBanyan makes it practically painless: You can start saving and investing for as low as $1. And since WiseBanyan charges no fees, the barrier to entry is low, bringing more underserved people into the fold. "We'd rather have a million people bringing in a dollar each than one person with a million-dollar portfolio," Zhou says.
Both Zhou and Briggs understand that every community has its own unique set of financial challenges. How, then, does one address a whole host of diverse needs? Technology. Having finely tuned data about customer preferences helps deliver customized solutions to each segment of the population, Briggs says. WiseBanyan, for example, will tailor your goals (Rainy Day Fund, Retirement, etc.) to your risk tolerance and to whether you want cash-only or investment solutions.
Default settings help you overcome small hassles like inertia and procrastination.
Colleen Briggs, JPMorgan Chase & Co.
Users of the service can take mini steps toward achieving financial stability. The most important step, however, is automation, according to Briggs.
"Default settings help you overcome small hassles like inertia and procrastination," she says. Zhou agrees. "Regardless of your goals, you can make and see your progress when you automate the [savings] process," she says. Even adjusting your settings to deposit $10 a week into an investment account can be huge.
Small measures might seem inconsequential, but they have an amplified impact, Briggs says. "Sometimes there are so many behavioral and contextual blocks on the road to financial health, but luckily there are tools that help underserved communities get there."
---
Learn more about the Financial Solutions Lab.