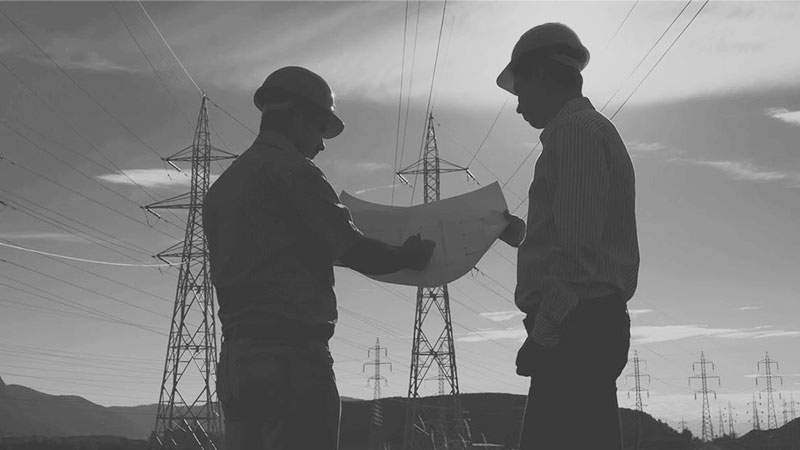 Stories
Where to Get a Good Job Without a College Degree
Originally published by OZY on February 01, 2018.

While career hunting is never easy, it can feel a lot harder when you don't have a bachelor's degree. Industries that once defined the "blue collar" job landscape—think: manufacturing, transportation and construction—are on the decline as companies turn to robots or offshore labor to fill the roles. As a result, many Americans are having a difficult time even knowing where to start their search. Are these good jobs in your state?

Find out here

.

Still, the changing market isn't all bad news. There's a new wave of high-paying jobs in skilled-service industries like information technology, health care and finance.
Doug Craig finds he doesn't get too many applicants for trade jobs at Viking Metals, one of the largest full-service sheet metal manufacturers in Georgia.
"For young people who want to be tradesmen, the pay is almost equivalent to a fast food restaurant," he says. Craig comes from a family of roofers, and when his father worked in the trade, it was possible for a single-income family to have "the dog and white picket fence." Not so much anymore.
For decades, many icons of American industry all but guaranteed lifetime employment to people fresh out of high school, helping to bolster small towns and communities across the country. But once technological improvements began to streamline every industry imaginable—and foreign corporations could create identical products for a fraction of the cost—all bets were off. The result: Between 1991 and 2015, the U.S. lost almost 1.3 million well-paying blue-collar jobs that required only a twelfth-grade education.
"Automation has zapped low-skill jobs while increasing the need for more technical jobs," says Jeff Strohl, director of research at the Georgetown University Center on Education and the Workforce and the co-author of the center's new report "Good Jobs That Pay Without a BA," sponsored in part by JPMorgan Chase.
But there's good news:
The labor market added more than four million good-paying jobs that don't require a college degree with a median salary of $55,000 between 1991 and 2015.
"Good-paying jobs that require less than a BA are a hidden secret in our economy," says Maria Flynn, CEO of Jobs for the Future, a national nonprofit that provides educational and economic opportunities for underserved populations.
In fact, the Georgetown study estimates that 65 percent of all jobs in the U.S. will require some postsecondary education by the year 2020 in the form of apprenticeships and internships, certification, specialized classes or a two-year degree from a community college.
What does this all mean? It's still possible for high school graduates and older displaced workers to find good-paying jobs with a path toward advancement, but it's important to realize in order to do so, they'll need specialized training—either on the job or through a formal program.
Before he launched his own sheet metal business, Craig had one of the highest-paying jobs a non-degree-holder can have: He operated a nuclear power plant, something he was equipped to do thanks to his military training. Ultimately, though, he wanted to strike out on his own. "Instead of working for the man, I thought, 'Let's be the man,' " he says.
Where the Jobs Are
According to the Georgetown study, the top industries for good non-college-degree jobs include financial and management services, health care, transportation and construction, while the best occupations are sales, office-related jobs and health care practitioners. Many of these jobs provide necessary support in high-level occupations. "For example, a physician relies on a network of technicians, nurses, billing and coding specialists," says Strohl.
Finding the Jobs
To get started, it's important to first examine your local labor market. "Spend a little time researching your local economy," says Strohl. He recommends visiting local employment services and agencies—both private and public—to get their take since there's lots of variation on a state-by-state basis. "Community colleges are a great place to get training and can provide technical and occupational certifications aligned with trends of the regional labor market," Flynn adds.
Several states have training and recruitment programs set up to meet their specific labor demands, and it's worth investigating these as well. For example, in Chicago, where health care is one of fastest growing industries, JPMorgan Chase has partnered with four area organizations as part of its $325 million global investment in skills development, to recruit and train individuals in high-demand health care careers.
It also helps to be realistic about the time and financial commitment required to switch careers. "If you want to go from being a lobsterman to a radiologist, it'll take a couple of years," Strohl says. You can run lots of scenarios at MyNextMove.org, run by the Department of Labor, to find future prospects, salary ranges and even job listings in your local area.
Once you have a good-paying, non-higher-education job under your belt, it doesn't mean the training will end. Indeed, with continued rapid advances in technology, a person who works in the same good-paying job in the same industry can expect to learn new technologies and skill sets plenty of times over during his/her career, just to keep up. "In the future, many jobs will follow a hybrid model in the form of work-based courses and advanced training," Flynn says.
Sadly, not every worker has equal access to these jobs. Chauncy Lennon, Head of Workforce Initiatives at JPMorgan Chase, finds that black and Latino workers have a smaller share of non B.A. good jobs than white workers, and that only 30 percent of the total share goes to women. JPMorgan Chase is hoping to change this by making sure students are made aware of the training opportunities necessary in securing the right position, and that the pathways to communication are more open.
"If the business community, policy makers and education and training providers are working towards placing workers in good jobs, we first need to know where they are," says Lennon.
---
Learn more about New Skills at Work.