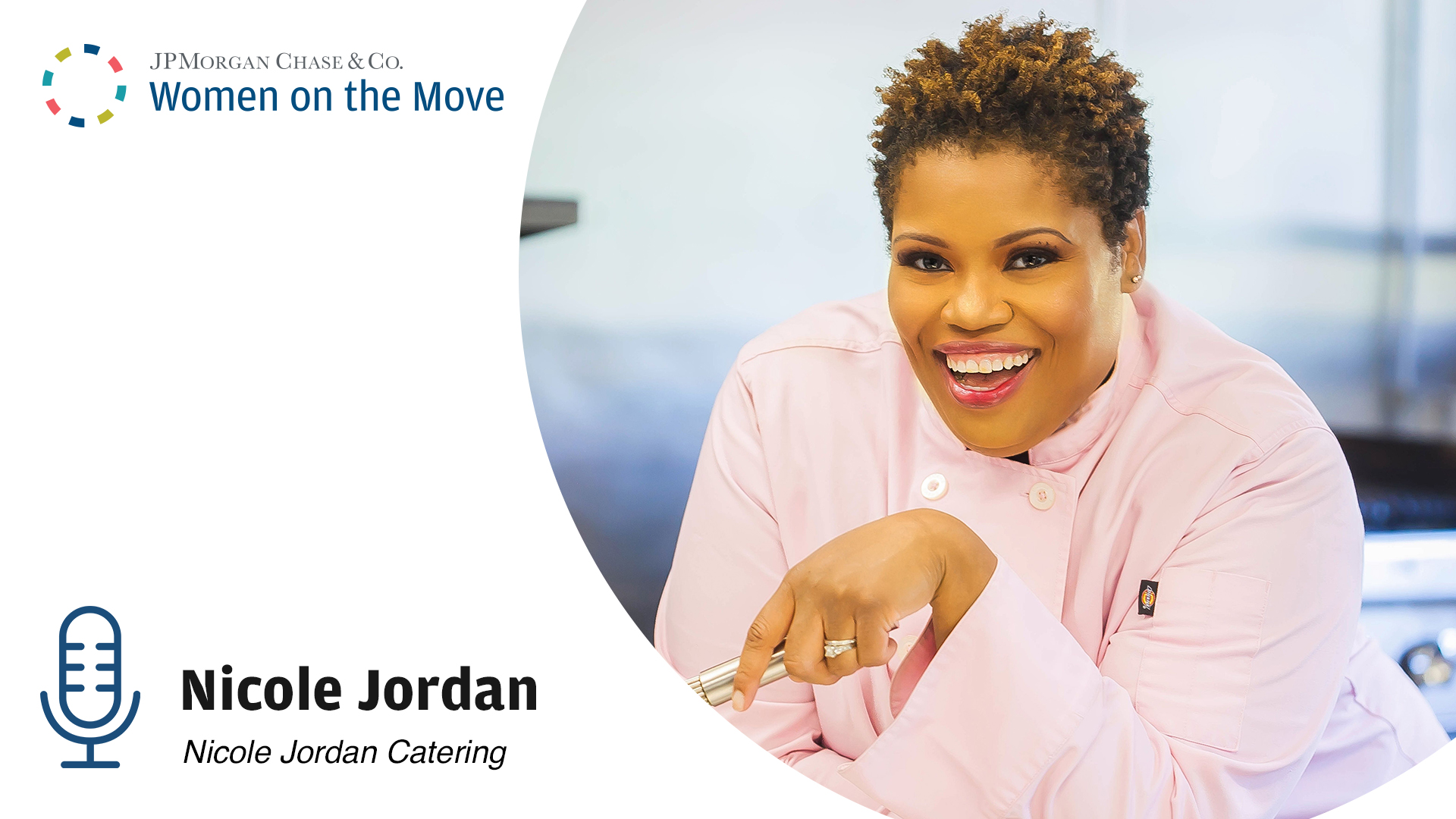 Stories
WOTM Podcast: S3E3: Nicole Jordan
Adapting in the Service Industry
Nicole Jordan, believes in service. Having a career in consulting, project management and customer service gave her the skills to quickly adapt and restructure her catering business during the COVID-19 pandemic. As the owner of Nicole Jordan Catering, she took initiative throughout the pandemic by turning to non-traditional funding sources and pivoting her business model.
Mentorship for Entrepreneurs
In addition to adapting to change, Nicole continued her path as an entrepreneur by connecting with alumni networks and working with JPMorgan Chase mentors through the bank's Founders Forward program. Seeking mentorship brings insights, experience and guidance. Through mentorship, Nicole strategically focused on new marketing and branding needs to navigate the new space of meal service.
Building Businesses Effectively
For people who take their passion into their small businesses, Nicole recommends, understanding how you do what you do. "Operationally, your procedures, how you do what you do. It's very important… how do you know you're consistently doing it if you don't have it documented, or you don't have a process for it, or you're not trained?" says Nicole.
Seeking financial support and building relationships with organizations is critical. "There are so many people who want to see you thrive in business and you have to take the active steps to look up and find those things. They are out there, says Nicole. She stresses that entrepreneurs should research organizations, opportunities, and programs that offer support for small business owners because they are a great resource.
Subscribe