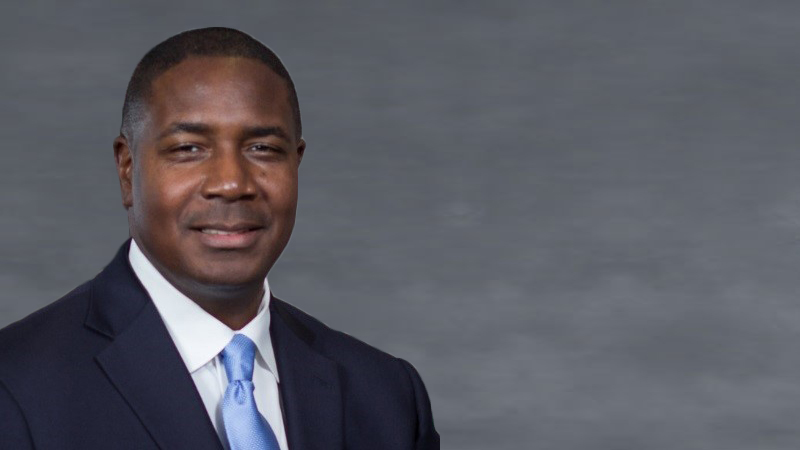 Stories
New Head of Military and Veterans Affairs Aims to be an 'Advocate for Modern-Day Heroes'
Retired U.S. Army Colonel Mark Elliott begins a new chapter.
Retired U.S. Army Colonel Mark Elliott has had a globe-spanning career.
He has commanded units at the company, battalion and brigade levels, served two deployments in Iraq and was named Director of the Army's Land Warfare Network at the Pentagon in Washington, D.C.
But if you ask Elliott, his 28-year journey in the armed forces was really about service to others. And in his next chapter, he'll use his knowledge, skills and commitment to service to lead the JPMorgan Chase Office of Military and Veterans Affairs.
"I consider it an honor to act as an advocate for these modern day heroes—the military women and men of our nation's armed services," Elliott said.
Elliott spent nearly three decades in the U.S. Army, and was first commissioned as a Signal Officer through The University of Alabama at Tuscaloosa. He went on to excel in the armed forces, taking on both conventional and special missions units around the world and even serving as aide-de-camp to the commander of all forces in Iraq.
"In the military, you learn to lead and perform in a myriad of environments and under a number of adverse and unconventional circumstances," Elliot said. "In doing so, you develop a better understanding of how the skills and qualities possessed by all service members will set them up for success in their post-military career and make them value-added for companies like JPMorgan Chase."
Elliott transitioned to JPMorgan Chase and most recently served as a senior strategist on Global Technology Infrastructure's Strategy and Transformation team. In that role, he supported the firm's efforts to create new ways of interacting with customers in a digital environment.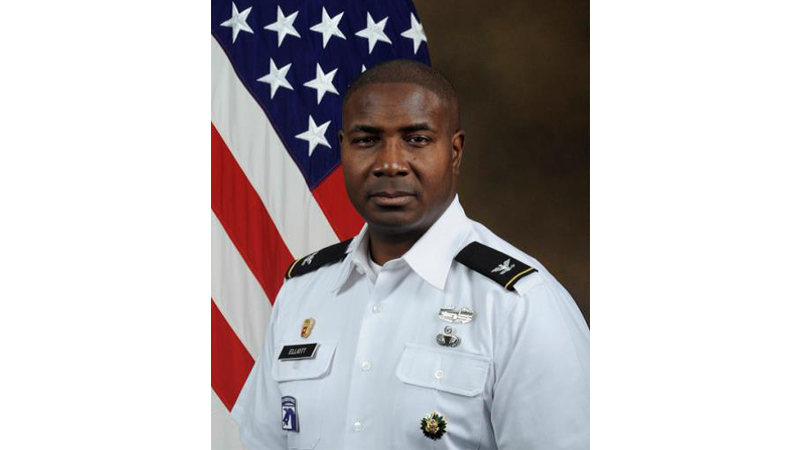 His skills and experience make him a perfect fit to support veterans transitioning from military life, according to Bill Feehan, Head of CCB HR, Firm-wide Lateral Recruiting and Military & Veterans Affairs.
"By bringing indispensable skills developed in the Army—leadership, strategic thinking and coalition building to name a few—Mark embodies a core tenet of the Military and Veterans Affairs Program: veterans are good for business," Feehan said.
"I look forward to working with Mark to strengthen our commitment to positioning our nation's veterans for long-term success."
Whether hiring a former service member or providing resources to a veteran-owned small business, the Office of Military and Veterans Affairs designs and implements programs that empower veterans to fulfill their potential.
To date, more than 13,000 veterans and service members have been hired by JPMorgan Chase across all Lines of Business and levels of experience. Additionally, more than 450,000 veterans have been hired by more than 240 members of the Veteran Jobs Mission, an employer coalition led by JPMorgan Chase with an ultimate goal of hiring one million veterans.
"The Military and Veterans Affairs program has done an incredible job addressing the needs of the transitioning veteran—whether through the Pathfinder mentoring program, the Military Pathways Development Program, the Veteran Jobs Mission or the active VETS BRG. My goal is to build upon this solid foundation," said Mark.
"I view this as an opportunity to give back to an amazing military family of dedicated servants that have given so much yet asked so little in return."