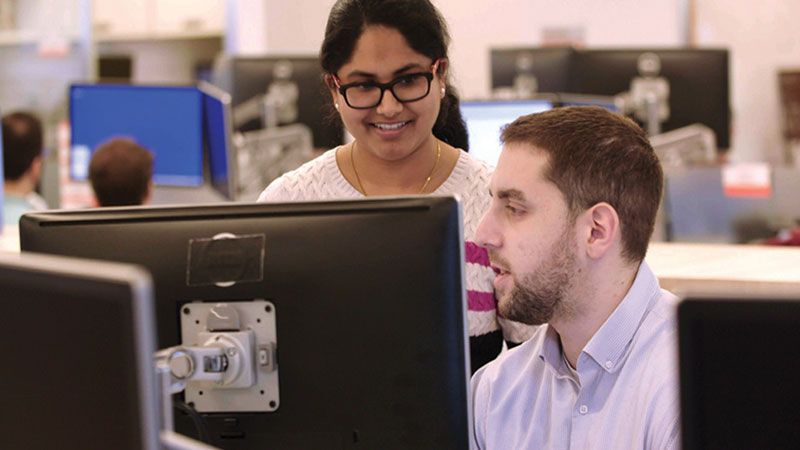 Stories
Neurodiverse Hiring Brings Social and Business Benefits
The Autism at Work program is succeeding and expanding.
When Anthony Moffa joined JPMorgan Chase in December 2016, he was excited about the opportunity but nervous because he didn't know what to expect. After all, it was the first job he'd ever had where his colleagues would know he was on the autism spectrum right from the start. Moffa joined the firm as part of the Autism at Work program, an initiative to hire people on the spectrum—a traditionally underemployed population—for positions that can put their talents to use while catering to their specific environmental needs.
Moffa said that his new colleagues "accepted him as anyone else on the team, with inclusion and without judgment. This was a new experience for me." Not having to pretend he was a "neurotypical" person "boosted my identity, confidence and self-esteem." And unlike his past jobs, his role as associate software engineer is "a better match for my personality and abilities."
JPMorgan Chase launched Autism at Work in July 2015 as a four-person pilot. Since then, it's grown to over 150 employees in eight countries. The program boast a 99% retention rate.
Most of the roles are technology functions, such as software engineering, app development, quality assurance, tech operations and business analysis, but one employee is a personal banker, which speaks to the breadth of roles available, said James Mahoney, Head of Global Technology Diversity, Equity & Inclusion.
"Our aspiration now is to get to 300 people in the program by 2020 and we're focusing on 14 locations," Mahoney said. "We're also likely to expand to more locations."
Six months into the pilot program, the results were dramatic. Compared to peers, the Autism at Work employees were 48 percent faster and as much as 92 percent more productive.
"There are multiple factors that contribute to this, but the commonalities are strong visual acuity, attention to detail and a superior ability to concentrate," Mahoney said.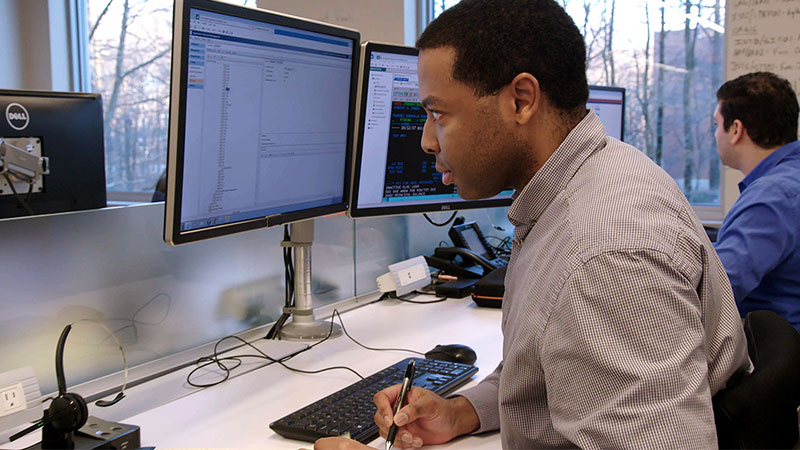 To bring people into the program, the firm had to adjust its assessment techniques. Part of the reason is that conventional interviewing methods are inappropriate for these candidates because their communication styles are different.
"We knew we weren't set up to interview them properly," he said.
So the firm initially found a vendor to help implement a more appropriate process. It's now leveraging and training its own recruiters and managers on this alternate process as well.
Mahoney gets leads from career fairs, nonprofit and campus recruiting/university outreach and employee referrals.
Past the hiring stage, the firm trains managers on how to understand autistic communication. Program leaders are also developing a buddy system of mentors and creating a network to foster inclusivity and support. Thus far, one employee in the program has made the shift to a new position and another moved to a new job and was promoted.
One of the additional benefits of the program is that many people, some of whom have children or other family members on the spectrum, have come forward to volunteer. Still others have become comfortable enough to disclose the autism they previously felt they had to keep secret. One thing that Anthony and his colleagues have proven is that you do not need to be "neurotypical" to succeed. Those on the spectrum are capable of amazing things, they just need opportunity.
---
Our Autism at Work programs applies to all open roles listed on our careers site. Once you have applied to a role, please send an email to autism.at.work@jpmorgan.com with a copy of your resume, the job requisition number and the title of the position.