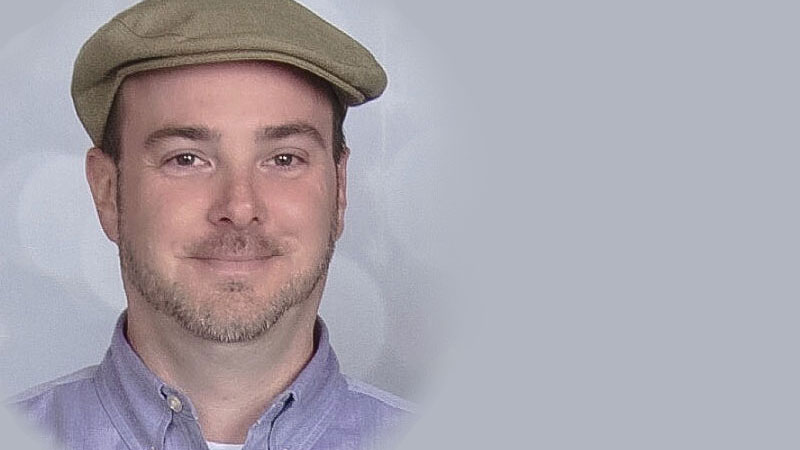 Stories
Rising Through the Ranks
See how Jeremy Johnston turned years of tech success in the Air Force into a growing career at JPMorgan Chase.
"I have been able to apply my military experience in technology throughout my career while taking on new opportunities that are out of my comfort zone in my career at JPMorgan Chase."
Jeremy Johnston Chase application development director
We recently announced a five-year pledge to recruit and hire 1,000 U.S. military veterans into technology positions. The pledge builds upon more than 11,000 veteran hires made across our company over the last five years and focuses in on supporting our growing Global Technology team.
Jeremy Johnston is an Air Force veteran now working as a Chase application development director. Saul Van Beurden, chief information officer for JPMorgan Chase's Consumer & Community Bank, recently spoke with Johnston about his journey from the military to our company.
Question: What did you do in the military?
Jeremy Johnston: For four years, I served in the United States Air Force as a communications specialist. Communications in the military is a bit different than what you might think. I designed computer networks for Air Force bases in the Pacific, and eventually I ended up in IT security given the need to secure those computer networks.
Serving in the military allowed me to get training and experience in computers before they were as prevalent and mainstream as they are now.
Q: What do you do here at JPMorgan Chase?
JJ: I'm an Application Developer Director for Chase.com, which means I lead a team that develops new products and service offerings for our customers through the Chase Online platform. A lot of times, I'm the one asking: Which products are priorities for the business and how do we elevate them on the site? What does our risk and security posture look like for our applications? Did anything adverse happen overnight that needs to be addressed this morning?
I've been with JPMorgan Chase for 18 years now, which has provided lots of opportunity to mentor others. That's something that has carried over from the military – a focus on teaching and supporting the next generation. I love to work with our younger analysts and developers because I know they're going to be our future leaders down the road.
Q: So why Chase?
JJ: As a Certified Information Systems Security Professional (CISSP), I was able to leverage my Information Security experience and provide immediate value to the firm at a time when companies were still figuring out what their programs might look like.
I happen to have started at Bank One around the same time as our Chief Executive Officer Jamie Dimon. Having met him and heard a lecture he gave early on, I took all of the values he espoused very much to heart – rigor, discipline, honesty, integrity – all reflective of behavior the military expects as well. That's a lot of what you see in our company culture today, and that's the kind of legacy I want to leave as well.
Q: Are there skills you gained in the military that apply to what you do now?
JJ: The military provides structure, discipline, expectations and other important conditions that lead to positive development. These factors create all the core qualities a business should want in a candidate.
I believe technology can be taught with effort, but the soft skills are part of our continuous learning as humans. I have been able to apply my military experience in technology throughout my career while taking on new opportunities that are out of my comfort zone in my career at JPMorgan Chase.
Q: What advice would you give to a veteran considering joining our Global Technology team?
JJ: I think it is fantastic that our company has made the commitment to our veterans who come equipped with leadership, discipline, high-integrity, team-oriented behaviors and strong work ethics.
To those who are considering JPMorgan Chase, I would say, do not be afraid of change. In the military you are taught rigor and discipline, so that you can take in a lot of data quickly, assess it and respond in meaningful way. Many people exit the military with a lot of unknowns. Don't be afraid. Rely on your skills. You have more than you know and you can excel.
Learn more about how we are committed to hiring veterans.