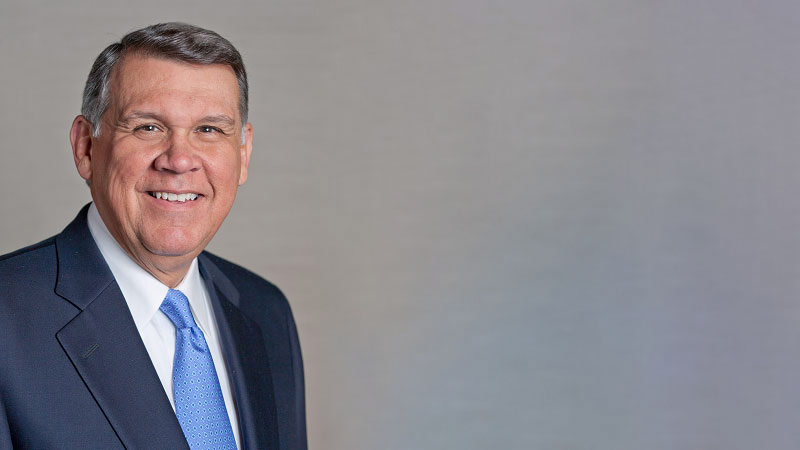 Insights
Keeping the Dream Strong
When I arrived to the country as a teenager from Cuba, I never questioned whether the American Dream was attainable. It was made evident in how I was brought up, in the opportunities afforded to me and my family and in the education I received.
But in recent times, economic instability has rocked this confidence in the American Dream, especially among the most vulnerable populations in the United States. But together, we have an opportunity to reshape and rebuild paths to prosperity and create new ones. Our company recognizes that driving inclusive economic growth is one of the most urgent challenges of our time. This is why we are investing significant resources over five years toward programs focused on boosting economic growth and expanding access to opportunity for those being left behind in today's economy.
Smarter Faster: Investing in Housing Developments that Last
Smarter Faster: Investing in Housing Developments that Last - Mel Martinez
WATCH VIDEO
We also leverage our data, networks, knowledge and expertise to help our cities and communities succeed. The Southeast is an important focus of this work. Throughout Florida, Georgia, Tennessee and the Carolinas, we are partnering with local leaders to identify ways we can remove barriers to opportunity and create pathways to economic mobility.
Economic growth throughout the region is creating new opportunities in burgeoning local industries. Transportation and logistics, technology, advanced manufacturing and all industries that support global trade are in high demand across the region. More than 50,000 jobs are expected to become available in these fields through 2020 in Florida alone.
But for the region to capitalize on these opportunities, we must prepare people with the skills they need to fill these jobs. Recognizing the need to bridge the skills gap, we are partnering with local organizations to prepare people with the skills needed to fill such high-demand jobs. In Tampa, we are working with the Hillsborough Community College to support the completion of a regional Advanced Transportation Technology Center (ATTC) that will train and build the region's workforce. And in Jacksonville, we are supporting the work of Duval County Public Schools in the Aviation Academy that will position high school students to succeed in the field by acquiring experience and certifications that can help them transition into jobs with meaningful career opportunities.
Across South Florida, we supported the creation of three Cybersecurity and Trade and Logistics Academies for Miami-Dade County Public School students. As we broaden our footprint in the Carolinas, we have seen the tremendous opportunities created by local trade demands in the region. There, we are working with the Central Piedmont Community College to promote career opportunities in the fast-growing field—80,000 logistics-related jobs are projected in the next five years.
In Atlanta, we are working with Georgia Tech on a fast-track logistics and supply chain management program to help minority youth gain the skills needed for careers in the industry.
To make a substantial impact through such programs requires collaborative partnerships among leaders from the public, private and nonprofit sectors. This has been key to the progress we have achieved to date. That is why we are deeply proud of our partnerships with some of the most reputable education leaders in our cities and with city and government leaders committed to these principles.
When we remove barriers to opportunity and create pathways to economic mobility, we reinvigorate the American Dream. Ensuring that people have access to opportunity is a good thing for cities, it is a good thing for our communities – and it's a good thing for business.
---
About the Author:
Mel Martinez is Chairman of the Southeast U.S. and Latin America for JPMorgan Chase & Co. After more than a decade of public service, Mel joined JPMorgan Chase in July 2010. Based in Florida, he represents the firm to clients throughout the Southeast Americas – from individuals and businesses to large corporations, governments and nonprofit organizations.