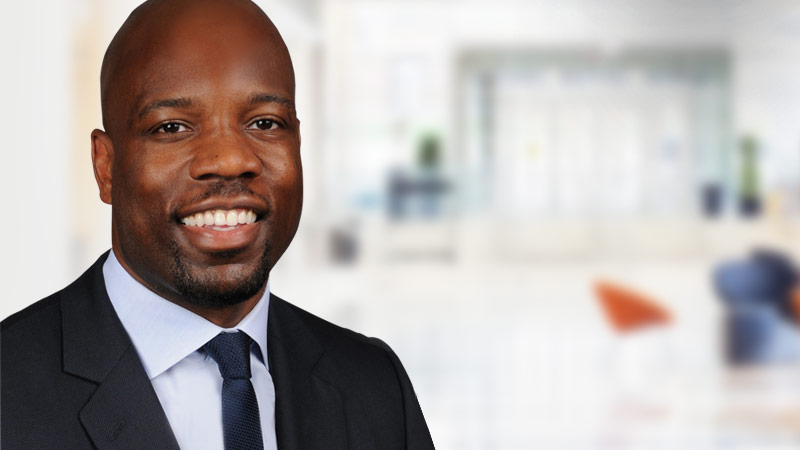 Insights
Gratitude and the Pursuit of Happiness
I believe a life well-lived is one with purpose, devotion and a commitment to that which is bigger than any individual. The pursuit of happiness also requires all three of those characteristics.
My own pursuit of happiness has followed a fairly unique path, anchored by wisdom imparted by my parents, my coaches, and my mentors. My journey began in a close-knit family in Washington, DC at the epicenter of the War on Drugs during the tumultuous 1980s. I later accomplished what I once thought would be my life's highest personal or professional achievement – playing pro football – but a few short years later I experienced the lowest of lows when that career landed with an unceremonious thud. I eventually found my way to business school classes in quantitative analysis and macroeconomics with some of the smartest students from around the world, which in turn helped me embark on a second career in real estate finance, eventually landing a perfect fit with JPMorgan Chase.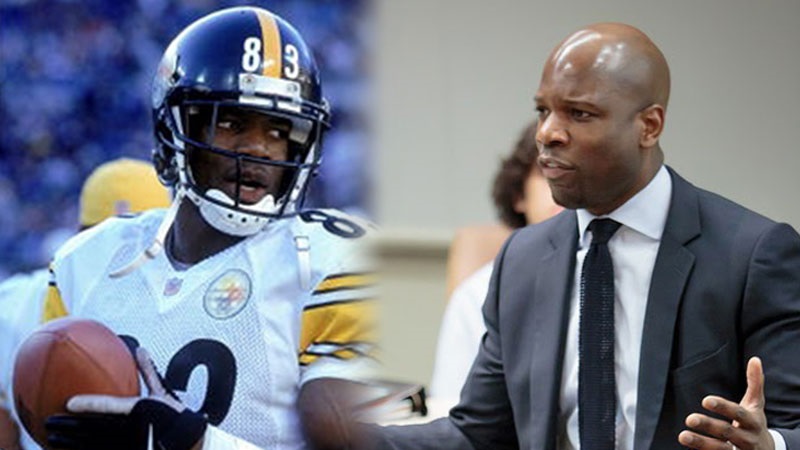 Malcolm successfully transitioned from a NFL player to a banker at JPMorgan Chase.
My parents, college sweethearts at The University of Pennsylvania, were products of the Civil Rights Era. They raised me and my two younger brothers in a home with equal parts Black Nationalist pride (my namesake is Malcolm X), respect for service to our country (my grandfather was a World War II veteran and my mother was an Army reservist), love, discipline and a never-ending search for knowledge of self. When I left DC in August 1994 and headed to the University of Notre Dame on a football scholarship, it was my parents who reminded me that, "No man is an island, life humbles us all and real leaders do before they tell."
Nearly halfway through my time at Notre Dame, the man who would become my mentor and confidante came into my life. Future College Football Hall of Fame and championship coach Urban Meyer, the current head football coach at The Ohio State University, was just a 31-yr old assistant when he was hired to coach the wide receivers on Notre Dame's football team. He told me that he would work as hard for me as I was willing to work for him and he made me believe that through my effort and preparation, I controlled my destiny. His words live in my heart to this day: "You will not win every time. But don't ever let anyone beat you."
Urban Meyer's tutelage on the football field eventually propelled me to a place in the 1999 NFL Draft. My time in the NFL was brief and ended less than four years after it started. Along the way, I found happiness in the camaraderie, teamwork and sense of pride that came from persevering through a grueling workout, practice or game, and the unity and resolve that came from regrouping after a bitter defeat. Shortly after telling my family that I planned to retire from football it was my wife who told me: "Make the world as proud of you as your family already is."
Nearly fifteen years have passed since then. The lessons I've learned in business, banking and leadership mirror what I heard from my parents and coaches and the words of scholar leaders like Frederick Douglass, Adam Clayton Powell and Gwen Ifill.
Happiness is a personal, always evolving pursuit.
Leaders must love, teach, do and live their words—authenticity is not negotiable.
Togetherness means doing what is best for the least of us, not just the strongest.
The world is not yours or theirs, it is ours.
Gratitude is always appreciated.
JPMorgan Chase is a great company that melds talents from all over the world and all walks of life to serve clients who are every bit as skilled and diverse. To be a leader at JPMorgan Chase is to always express gratitude and pursue true happiness.

About the Author: Malcolm Johnson leads JPMorgan Chase's efforts in covering institutional real estate companies in Southern California as an executive director. He oversees a portfolio that includes some of the largest real estate development companies and fund managers on the West Coast. Johnson also serves as Chair of JPMorgan Chase's West Coast Diversity Hiring Committee and serves on the Executive Committee at the University of Southern California Lusk Center for Real Estate.
Read how other executives at our company are making bold moves.
Learn more about our initiatives for advancing talent within the black community.
Learn more about careers at JPMorgan Chase.