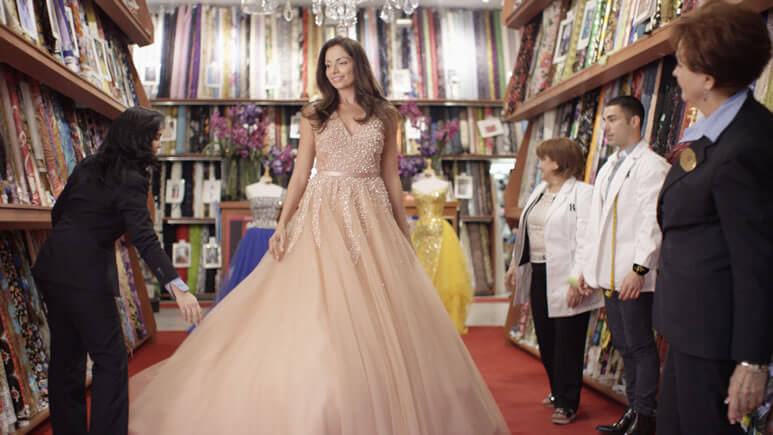 Stories
Rex Fabrics
How a fabric business has woven itself into the Miami fashion scene.
Every color and texture imaginable is available for luxurious fashion and home decorating pieces.
New York, Paris and Milan might be recognized worldwide for their fashion profile, but Miami is not that far behind. The city's style and creative flair are unique, and one of the spots where it is unleashed is Rex Fabrics.
Nestled in the vibrant Little Havana neighborhood, the family-owned business has been bringing premium fabrics from all over the world and transforming them into couture gowns and perfectly tailored suits for its local, national and global customers—for over 25 years. Clients who are also redecorating homes, offices and hotels work with Rex for premium upholstery and design fabrics, many of which are exclusive to the store.
Six years ago with the business thriving thanks to its loyal clientele, Ricardo Aldama, President of Rex Fabrics, was ready to expand to meet growing customer demand. Chase was there to help Rex Fabrics increase inventory, upgrade and go digital.
"Chase allowed us to reach our goals faster and more efficiently. Had they not been there, it would have taken us years," he explains.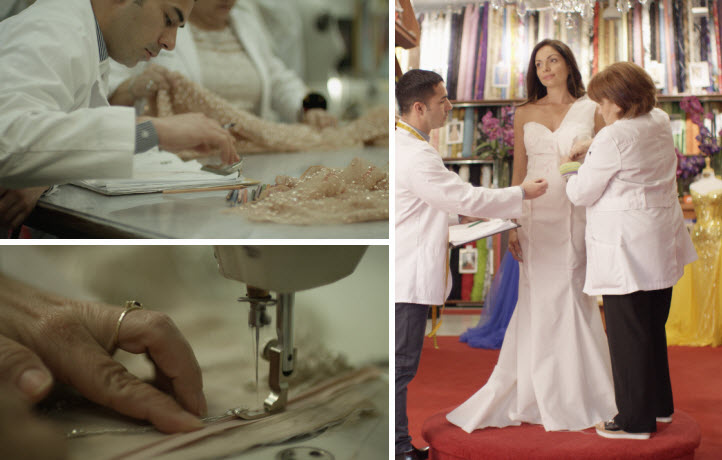 Rex Fabrics provides a one-stop shopping experience. Customers choose from rows of fabrics — many of which are straight off the world's fashion runways — and may consult with an in-house designer, who sketches ideas. After measurements are taken, it's off to production. All customer needs are met under one Little Havana-storefront roof.
Rex Fabrics was able to increase their purchasing power and grow their business. Ricardo remodeled the store's showroom, and purchased a 13,000+ square foot warehouse nearby to stock additional products and create their company headquarters. As a result of the expansion, and to meet increased demand for tailoring and sewing services, Rex Fabrics was able to hire new employees.
"By creating new jobs, we impacted the local economy. Today, the shop employs 40 employees, including 24 full-time seamstresses, who work diligently on items, ranging from bridal gowns to black tie attire, which often require stitching intricate details by hand," says Ricardo.
As part of the company's expansion, Ricardo introduced an E-commerce website. "We now reach more people all around the globe, as well as locally," says Ricardo.
"It is so gratifying to see Rex grow and realize all their potential in bringing the raw materials and recruiting the right talent to make fabric come to life," said Alessandro B., relationship manager at Chase. "Their business discipline, expertise and knowledge of the best fabrics from around the world will continue to raise their profile as a store of choice for designers, seamstresses, artists and regular people like you and me."
Rex Fabrics has strong ties to the community it serves, and firmly believes in giving back by fostering relationships with youth interested in careers in fashion. In addition to sponsoring fashion shows at local private schools, the company teamed with Miami International University of Art and Design's Art Institute of Miami to mentor students.
With loyal customers and the community on his side, Ricardo needed a financial partner that would share his passion for his lifelong work, and he found one in Chase. "We have interacted with a lot of banks. With Chase, we have a true relationship. The bank has been there for us, from both a family and business perspective" says Ricardo. "They've been an engine of growth, helping us expand our markets."
For more information, visit: www.rexfabrics.com (Opens Overlay).