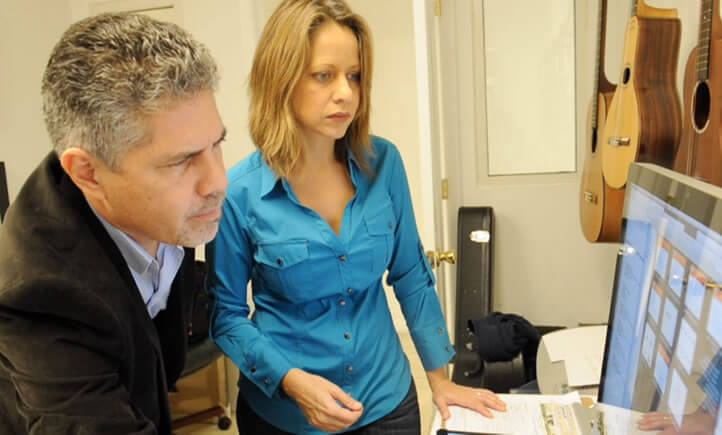 Stories
Accion
Making it their business to invest in small business.
United States entrepreneurs and small businesses are thriving with help from Accion, an affiliate of a national microfinance organization that offers loans, financial education and business advisory services to business owners that need flexible arrangements. Accion helps bridge the gap for business owners who may not be ready for a traditional banking relationship. The organization has grown significantly in the last five years—more than tripling lending in Florida since 2010. In 2015, Accion disbursed more capital than at any point since launching its Miami program in 2003.

In Miami, with a high population of minority entrepreneurs, organizations like Accion are indispensable. 86 percent of the clients Accion serves are Hispanic or Latino, 27 percent are African-American and 40 percent are female, and Accion is equipped to help them in Spanish.1 Moreover, 72% of Accion's loans in 2015 supported low- and moderate-income individuals.
"Our clients face a number of challenges, from credit to educational barriers," explains Fabiana Estrada, director of lending for South Florida Accion. "Our mission in Miami is to provide access to capital and financial education to small business owners who don't have a lot of other alternatives." The median investment is $7,000 per business, with lending available from $500 to $250,000.2
In addition to lending money to small business owners, Accion helps them build their credit, develop financial statements and manage cash flow. "We grow business revenues and create and sustain employment in communities," adds Estrada. "We also help our clients grow their take home pay, stabilize their households and keep their businesses open."
Accion works closely with Chase bankers, who often refer clients that don't yet qualify for traditional financing. "About one-third of our loans are a result of Chase referrals," says Estrada. "These bankers stay involved after the referral, which often leads to a relationship down the line once the business gets off the ground."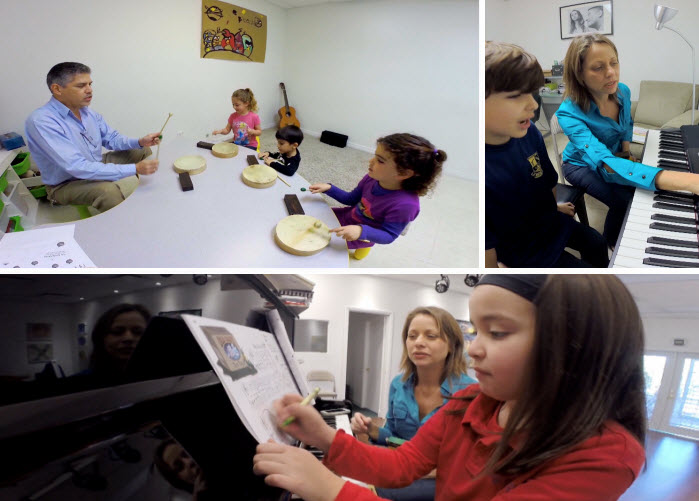 Kalos Music & Art School is one such business. Referred to Accion by Chase, Kalos received an Accion microloan to build their school with the right technology and equipment to teach musical instruments and voice lessons. With solid credit and business experience in hand, after several months, Accion referred Kalos Music & Art School back to Chase, at which point the small business qualified for a loan to expand their school and accommodate more students, including new rooms for visual arts. Today, Kalos Music & Art School employs nearly 20 people, provides music, art, dance and theatre education to students as young as 4 years old, and serves as an example of how this financing partnership can work.
Recently, the JPMorgan Chase Foundation provided a two-year, $850,000 grant to help Accion grow its lending and support more small business owners in Miami and New York. According to Victoria Richardson, Development and Communications Manager at Accion, "This tremendous support will allow us to invest in a new lending platform that will lay the foundation to more than double our lending by 2020."
This support has also allowed Accion to launch its first ever new loan product—the SBA's Community Advantage loan—which provides up to $250,000 in capital for small businesses (above the organization's traditional $50,000 ceiling). In the next two years, this investment will translate to more than $3.5 million in small business loans to entrepreneurs across Southern Florida. Richardson added, "We're also proud that Chase banker Peter Salas continues to serve on the Accion board—a role he has been committed to since 2012."
JPMorgan Chase has really helped us with the sustainability of our organization. Organizations are made up of individual people, and we found that the individuals we work with at JPMorgan Chase are extremely motivated and excited to help build a partnership that expands access to capital for those who need it most.
Fabiana Estrada, director of lending for South Florida Accion
1.
Accioneast.org, "Our Microloan Borrowers." November, 2012