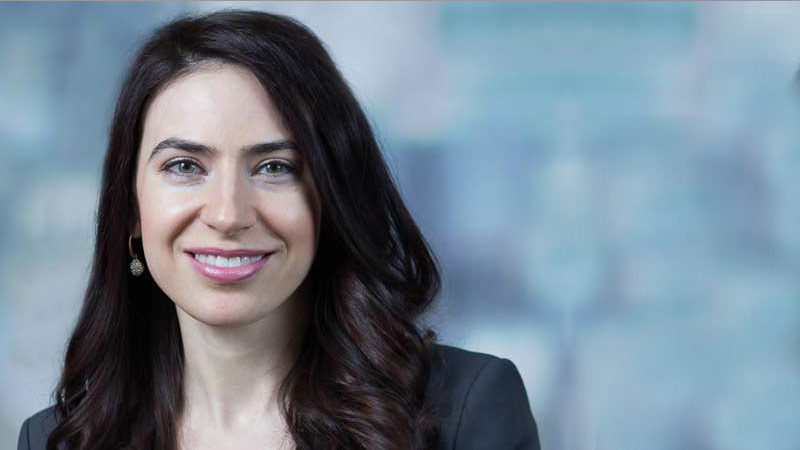 Insights
Managing Active Threats in War Zones and at JPMorgan Chase
Meet Michelle d'Amico, Head of Global Intelligence in Global Security & Investigations at JPMorgan Chase. Michelle spent nine years prior as a career-civilian Intelligence Officer at the Defense Intelligence Agency, serving in a number of roles including intelligence advisor on topics like weapons of mass destruction and counter terrorism. As Head of Global Intelligence, she manages the company's threat analysis efforts. This involves monitoring internal and external situations that might affect our people, our property and our reputation, and briefing senior executives accordingly.
What are some of the challenges that you faced making the transition from the military to corporate?
While there are some cultural differences between the special operations culture and the corporate world, they are quite similar. In special operations, both communications and hierarchy are extremely flattened for speed, and there is virtually no ownership of work product. This is the case not only because there is a deep sense of humility in all that we did, but also because people are encouraged to be creative and fail quickly – these are all critical ethos of my former community. That said, the role of intelligence is not only to achieve the national security objective of a mission, but also to get all your friends back to base safely. Recommendations made have real life and death consequences and none of that is taken lightly. That emphasis on strong teams is something I've found at JPMorgan Chase as well, and I'm grateful for that.
What obstacles have you faced, if any, as a woman in the military or the workplace?
In a military setting, the main obstacle was always being the only woman in the room, or one of often less than a handful of women in any given location, and especially deploying in very austere conditions. However, as an intelligence officer supporting combat operations, you would always be listened to if you were good at your job because lives depended on it, and in that way, the military environment is a true meritocracy.
What qualities do you feel women/you bring that are an asset to the workplace?
The significant asset and quality that women bring, often very artfully, to the workplace is that of perceiving nuance in interpersonal dynamics. I believe it's critically important for a well-functioning office to have that level of perception taking place.
How has your career grown here at JPMorgan Chase?
I have only been in the company one year and have had the tremendous fortune of bringing my previous experience to bear in my current role of building and managing a program for GS&I. I have so appreciated the very genuine mentorship from both female and male senior leaders. Two individuals in particular have provided incredible mentoring on my work product, professional development, and work-life balance – and serve as role models in general.
What does a successful career mean to you?
A successful career means several things to me – but chief among them is maintaining my integrity at all times and being able to sleep at night even if I fail at something. I am extremely grateful to have had the good fortune of spending a large portion of my adult life working in service of something greater than myself, protecting our country and saving the lives of citizens of other countries, as well. I was fortunate to do that at a time when it was needed. And now I am equally fortunate to have the opportunity to apply those experiences and skills as part of a firm that is truly part of the critical infrastructure of the U.S. and the world.
Learn more about Women on the Move.
Learn more about careers at JPMorgan Chase.