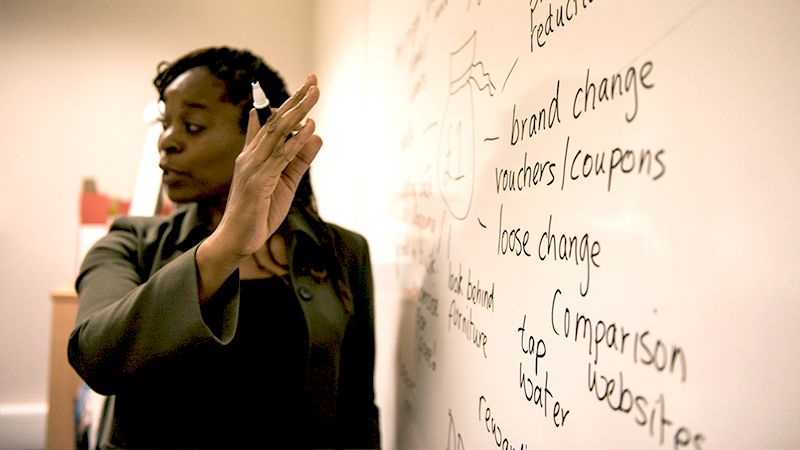 Stories
How Sharing Financial Know-How Is Building a More Inclusive Economy
Equipping one person with the tools for financial health can impact an entire community.
When it comes to financial knowledge, educating just one mentor has a significant ripple effect on the local economy. In fact, Toynbee Hall's Money Mentors programme found that each graduate of its course shared the skills and information they learned with an average of seven people in the community.
"We know that most people get their financial guidance from people they know," said Sian Williams, head of financial inclusion at Toynbee Hall, a London-based organization that has been a catalyst for social reform in the UK for more than a century.
Toynbee Hall's Money Mentors pilot programme launched in 2012 to educate and train local residents on money management, covering topics from how to bank online to personal budgeting. The goal is for participants to then pass along their knowledge to friends and neighbours through the programme's support networks. This concept isn't new for the organization – it's the foundation. Founded in 1884 by Samuel Barnett, a Church of England curate, the institution was built on the understanding that social change cannot be achieved through an individual, fragmented approach – but through inclusion and empowering entire communities.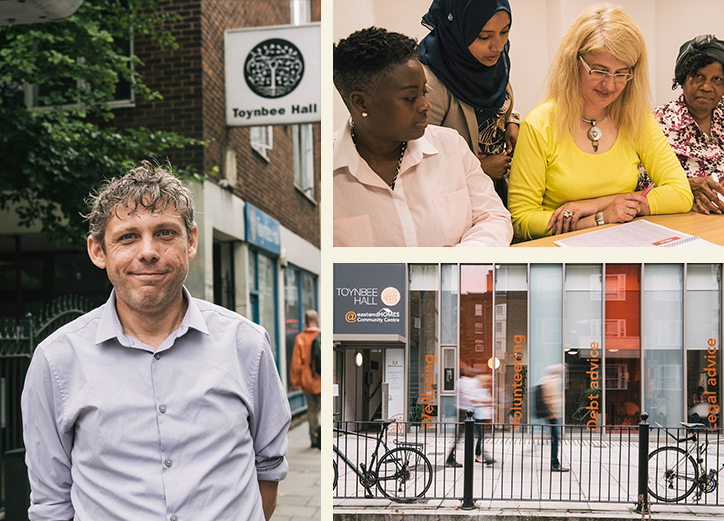 Founded in East London in 1884, Toynbee Hall developed a Money Mentorship program to spread financial skills.
The programme's initial success, measured through questionnaires and interviews, led to J.P. Morgan's involvement to help expand the Money Matters programme across London. The firm has now provided the funding necessary to run the entirety of the program, including recruitment, development and evaluation, for 18 months.
Previously, during the first three years of the program, Money Mentors trained more than 300 participants in the Tower Hamlets neighborhood, ages 30 to 50, many of whom were unemployed or working part-time. A 60-hour course spanned more than 12 weeks and culminated with a formal qualification, which participants could use toward securing employment.
Since the start of J.P. Morgan's support, the programme has been expanded to an additional six boroughs and 22 partner organization staff were taught, resulting in an additional 1,412 people being trained as mentors.
One participant, Ahmed, credits Money Mentors for guiding him toward financial stability. "The programme gave me the chance to learn and to do things myself," he said. "When I started I felt really alone, and was terrified I was going to lose the house. Now I feel I can manage all of the household finances and I don't feel scared anymore." Another participant explained that the course gave her ways of communicating with her children about money.
The numbers reflect these individual journeys. According to an internal evaluation report1 released in January 2015, there has been a social return of £3 for every £1 invested in the programme. Overall, the impact of the programme is already significant: it has allowed 51 percent of the participating families to reduce their bills through changing their payment methods while 39 percent of the families have started to save.
Read more about J.P. Morgan's community involvement, on both a local and global scale.