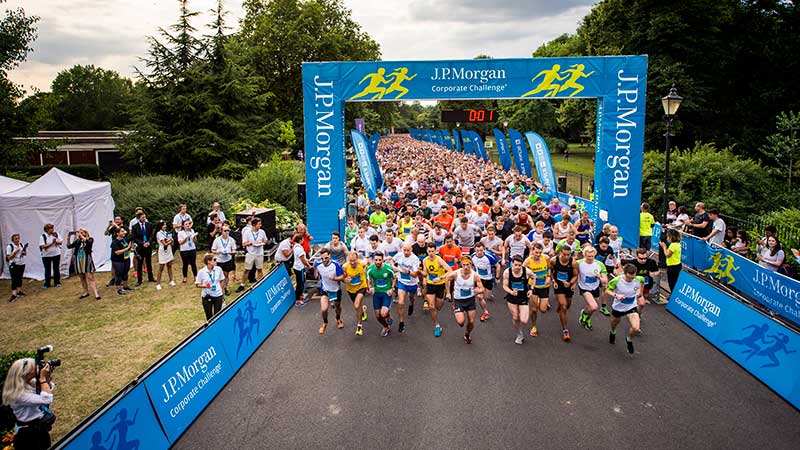 Stories
London Celebrates 30 Years of the J.P. Morgan Corporate Challenge
London Mayor joins this year's 30th annual race to help support the local community.
Since its inaugural race in 1986 with only 5,000 runners from 441 companies, the London J.P. Morgan Corporate Challenge participants have grown by 460%.
This year, London Mayor Sadiq Khan sounded the horn to kick off the event to commemorate the 30th running of the London Corporate Challenge. More than 28,000 runners from 771 companies raced the course over two evenings in July through Battersea Park on the banks of the River Thames.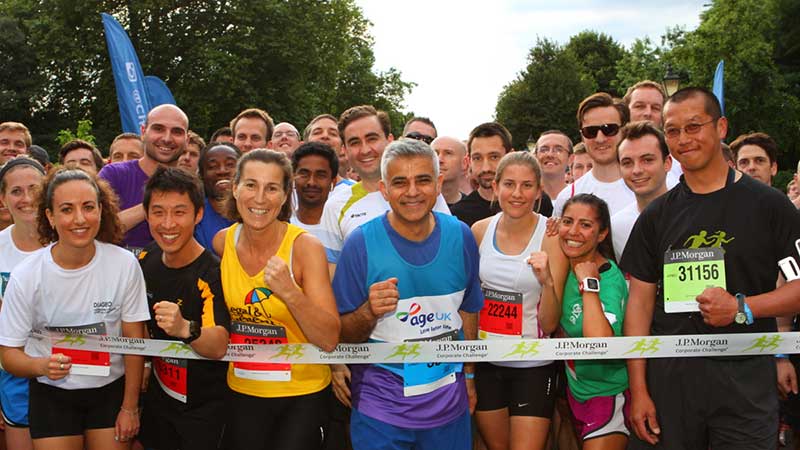 London Mayor Sadiq Khan joins runners in London's 30th Corporate Challenge at the starting line.
To help support the local community and celebrate the historical moment, the Mayor even put on his running shoes and competed on Thursday night, running the 5.6 kilometer race course in 31 minutes and 24 seconds. After the race, he joined J.P. Morgan runners and took selfies with employees.
Runners taking part represent hundreds of companies in the U.K. who contribute to our vibrant economy.
Sadiq Khan, Mayor of London
Our J.P. Morgan Corporate Challenge follows a long-standing tradition of supporting local charities in the cities where the events are held. This year in London, more than 2,000 of our employees took part in the race to help raise funds for charity partner Age UK.
Funds raised through the London Corporate Challenge will help Age UK assist thousands of older people with vital companionship, advice and support. A donation from Corporate Challenge entrants of just £5 will enable Age UK to answer a call to its advice line from a lonely older person who has no one else to turn to. Approximately $2M total has been donated to nonprofit organizations in Corporate Challenge markets over the past three years across 11 cities and five continents.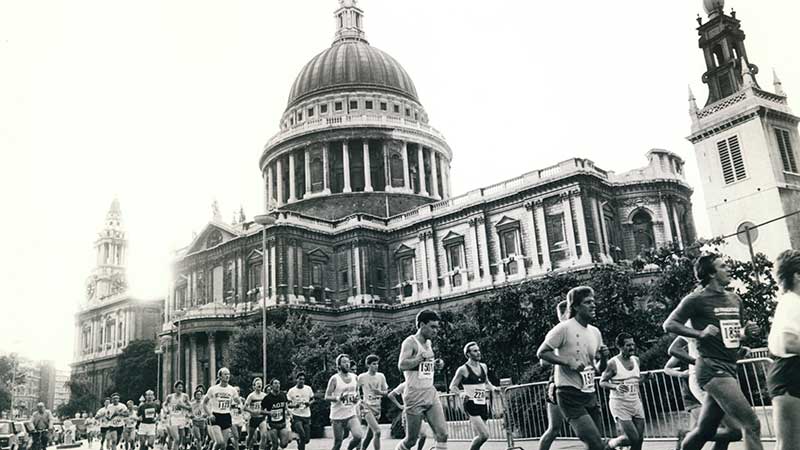 To keep up with the latest on J.P. Morgan Corporate Challenge news and to register for a race in a city near you, visit this website for more information.