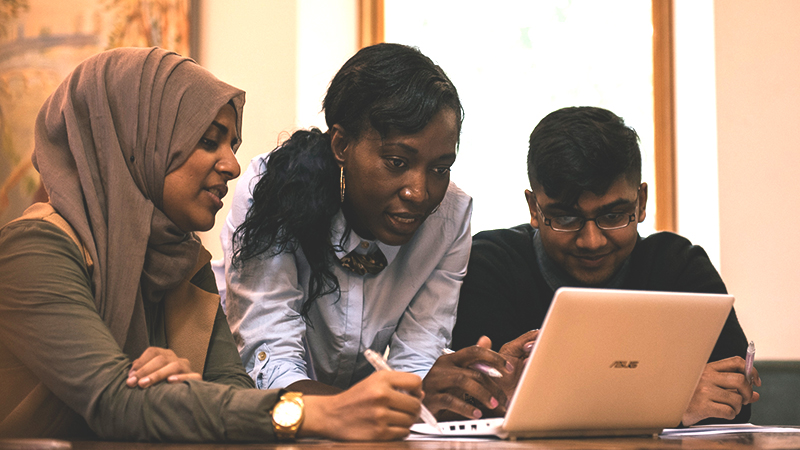 Stories
Linking Employment with Health and Wellbeing
A holistic approach helps put East Londoners on a self-sustaining path.
Good health and building career skills are more closely linked than one might think. "Seventy percent of our health is actually driven by non-clinical factors. The three uppermost impacts on health are having a decent job, a decent home and strong human relationships," said Rob Trimble, Chief Executive at the Bromley by Bow Centre. The internationally renowned charity, founded in 1984, provides a broad range of services designed to empower East Londoners to reach their full potential.
This complete body-and-mind mission is a welcome match for East London, which has been marked by some of the UK's highest unemployment rates. In addition to being a healthcare facility serving 40,000 patients, the Centre provides career and money management training, among other services, to prepare locals to enter the workforce and build a self-sustaining future and a stronger East London economy.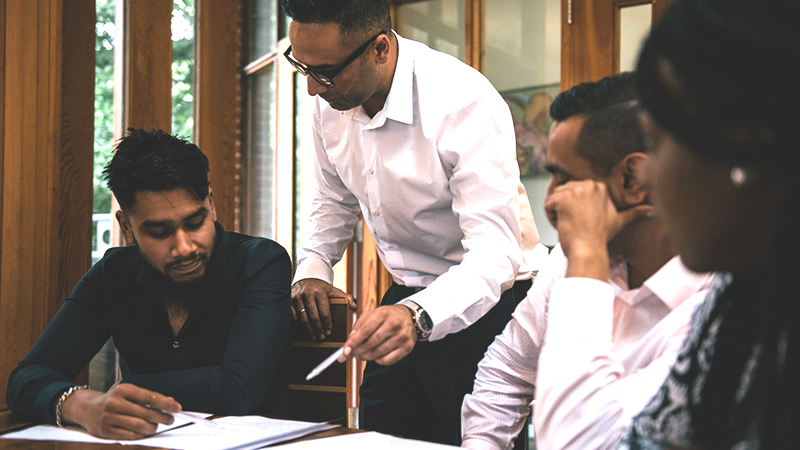 Job training programs at the Bromley by Bow Centre help participants develop skills to help them join the workforce.
As part of its services, the Centre provides an experienced employer broker who works with local businesses to identify needs and then fill vacancies with Bromley by Bow Centre-trained people, based on their skill sets and capabilities. The Centre is working with J.P. Morgan to help expand the skills training programme, focusing on industries with the greatest projected job growth.
A new Bromley by Bow Centre programme supported by J.P. Morgan called "Two Way Street" helps participants gain skills needed to compete for open positions in the fast-growing health and social care sector. The objective is to help locals (focused on men and those over age 50 in Tower Hamlets, Hackney and Newham, often underrepresented in the workforce) become work ready, land and retain jobs within the sector. J.P. Morgan has committed funding over an 18-month period to aid the programme. Beyond financial participation, company volunteers will also work directly with Bromley by Bow Centre clients by sharing their career journeys and advice and conducting practice interviews.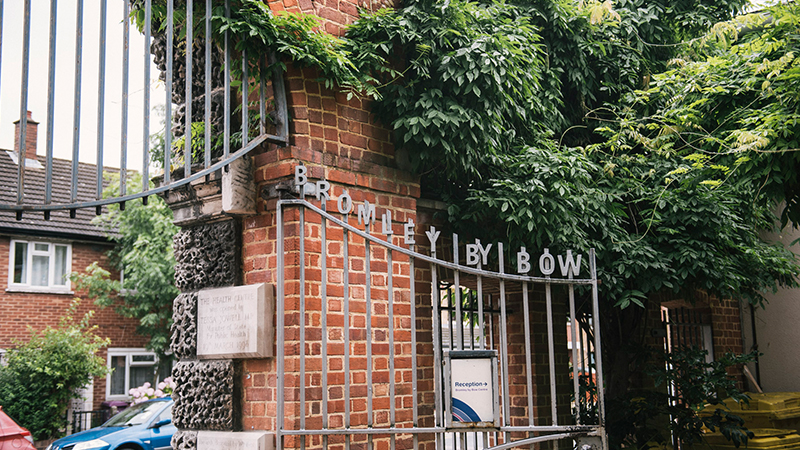 Bromley By Bow Centre provides a variety of health, workplace skills and financial services to build a stronger East London community and economy.
Closing the gap between the wider London economy and some of the neighbourhoods in the East of the city is a long and complex process. But the Bromley by Bow Centre approach—investing in people, linking employment and skills with health and building relationships with local businesses—has the potential to make a major impact. By identifying the needs of each group, the Centre lifts all boats.
Two Way Street is the next step in an evolving relationship between J.P. Morgan and the Bromley by Bow Centre. In 2014, J.P. Morgan teamed up with the Centre and the London Legacy Development Corporation following the 2012 Olympic Games to connect East London residents with emerging opportunities arising from the redevelopment of the Olympic Park in East London. The company also funded the Centre's Women4Work programme, in which some J.P. Morgan employees volunteered their time to assist the women as they entered the workforce.
With local experience and global reach, J.P. Morgan continues to work with the East London community. Read more about upcoming initiatives.