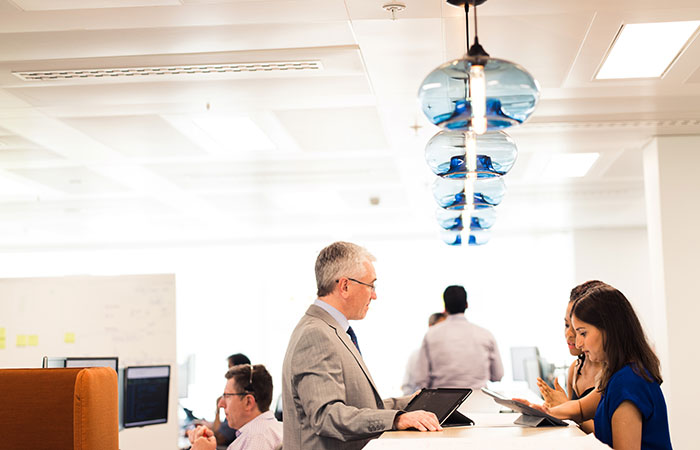 Stories
Bournemouth Corporate Centre
High Performance Workplace meets creativity and collaboration.
We've been in Bournemouth since 1986—it is a critical location for our technology, operations, corporate and client service, with employees providing support for teams across the globe. We recently transformed the traditional space into a High Performance Workplace (HPW) with a much more flexible floor plan to spark creativity among our employees. Choice seating affords us unprecedented mobility within the office by giving employees the freedom to choose workspaces based on the type of work they are doing and who they need to sit with. Open seating, collaborative work areas and wall graphics often associated with hip tech startups are now key features for this campus.
It looks fantastic - great capabilities, and a really fresh, modern, exciting place to work. The feedback was fantastic; the ongoing conversion of each floor to the choice seating approach has proved a real boost to Bournemouth.
Graeme Munro, Bournemouth location leader