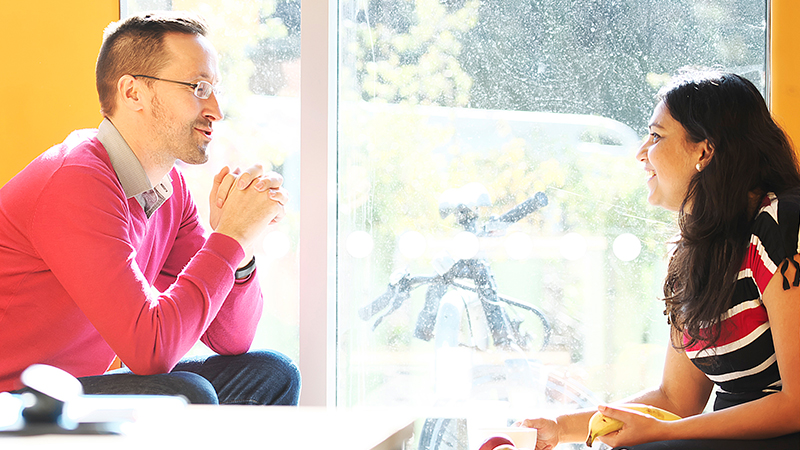 Stories
250 Entrepreneurs, 400 Jobs: How Social Good Spearheads Economic Growth
An incubator for impact ventures serves as a beacon of entrepreneurship.
An eclectic choir that unites people from all walks of life through music. A mentoring programme that teaches teens employability skills.
These diverse ventures can be found in Allia's Future Business Centres, which support organizations on a mission to make positive impact on people, planet or place. Together, their two campuses have incubated more than 400 ventures, generating 70 new startups and creating more than 200 jobs.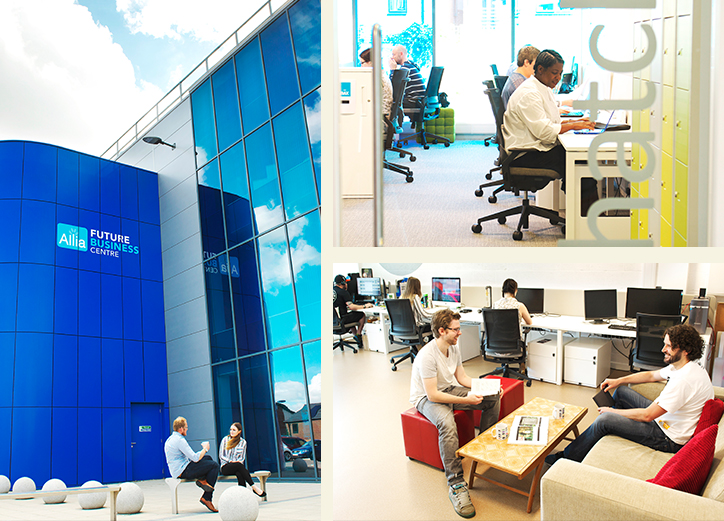 Allia's Future Business Centres act as an incubator space where social impact businesses can connect, learn, and grow.
"By bringing people together with a common mission, more happens: more impact, more economic growth, more sustainability," said Martin Clark, Deputy CEO and Development Director at Allia.
The campuses in Cambridge and Peterborough provide affordable workspaces and guidance for startup enterprises with bold ideas for a better future. The Future Business Centres then help entrepreneurs through the ins and outs of funding and scaling, from a pilot idea all the way to real world impact.
The organization is looking to expand on its success and open a new centre in East London, where unemployment rates still hover between five and fifteen percent above the national average. J.P. Morgan, which backs multiple other programmes in East London, is a solid supporter and has helped get the programme off the ground.
The company funded research for the expansion of the Future Business Centres concept and introduced Allia to a vast network of investors and stakeholders that helped shape expansion concepts. "But even more than this, J.P. Morgan's interest, expertise and passion for this work continues to help Allia move step by step towards realizing this plan," said Claire Thwaites, head of marketing communications at Allia.
An East London Future Business Centre, which Allia is working toward opening in 2017, is an important step in this economic evolution of the neighbourhood. The proposed centre would begin as a temporary space, staffed by qualified employees to provide the expert support the centre's growing businesses will require.
Once fully operational, the Centre will serve the people of East London by tackling social, environmental, economic and educational needs, and it will also employ East Londoners. In fact, it is estimated that the Centre will help more than 250 entrepreneurs scale their businesses, and create 400 new jobs in East London in the coming three years. Marketers, product developers, user support, sales and account staffers – an array of jobs at every level – will hopefully be generated by the Future Business Centre, injecting income into East London and boosting its economic rise.
Learn more about J.P. Morgan's commitment to economic development in local communities.