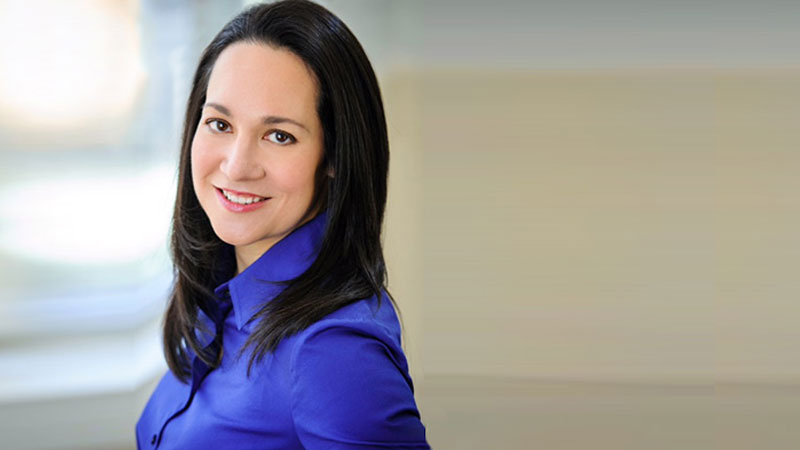 Insights
What It Means to Have a Balanced Life
I'm Laura Miller, a Small Business Executive at Chase – but that's only a part of who I am. I'm also a single mom of a son who plays travel hockey, a proud New Yorker and a fitness enthusiast. I love to travel, learn and experience new things – both in my personal and professional life.
My professional journey has been an amazing zigzag through different roles, different businesses and different companies – but all had one thing in common: great people. The leader I am today and will be tomorrow is a culmination of my experiences and observations of the people I have worked with, for and around.
When I get the opportunity to speak with other leaders at any stage in their leadership journey, some of the most common questions are related to gender. So in honor of Women's History Month I thought it would be a great opportunity to share what I've learned with you.
Motherhood is my destined priority, but leading a great team of employees is my passion.
Laura Miller
What is it like to be a female leader in an industry that is typically male dominated?
The reality is, when I walk into a room, meeting, etc., I enter and exit as Laura Miller; not a female, not a mother, not a workout fiend. All of those things make me Laura Miller, but I see myself as a contributor to the goals of the meeting, my business and ultimately JPMorgan Chase. My gender obviously remains a part of all that I do, but it doesn't define me. In fact, I view my gender as a strength enabling me to have a larger impact on bringing more women into the workplace and into leadership roles. Being successful in any field involves understanding the lay of the land and making it better for others, which includes continuing to diversify in talent, thought, style, leadership and more.
What is your philosophy on diversity and leadership?
First, it's important to define what 'diversity' actually is. For me, diversity isn't just about someone's gender or race. Diversity is about creating an environment where individuals feel included in the team, organization or journey. It goes beyond gender and race, encompassing how we were raised, our life experiences (both good and bad), our interests, our likes, our dislikes, our relationships and so much more.
Creating an inclusive environment enables employees to be their best at work. When people feel comfortable and accepted, they are more apt to contribute unique ideas and problem-solving abilities from their own life experiences. Being surrounded by real humanity enables employees to understand that their business partners, colleagues, and especially their customers each have a story of their own -- all of which encourages constant collaboration and creative thinking.
How do you balance work and life?
I find this question is always the hardest to answer, because balance is a measurement unique to each individual and is always evolving. For me, I think of balance as something I obtain over time, not necessarily every day. There will be some days when I need to either commit fully to family or to work. As a result, I measure my work-life balance not by my daily activities, but by what I have achieved in a week. And when work is particularly busy, it's okay to be flexible and let balance occur over additional weeks if necessary.
Even when life can seem unbalanced, I always try to stay true to myself. I don't always get it right, and when I don't, I acknowledge, learn and adjust. More importantly, I have to get over the guilt! Let me be very clear, at the end of the day, I am a mother and I have a commitment to my family, which will always come first. My job is my passion and what keeps me challenged and growing as an individual – it is a core part of what makes me a better mother and, overall, a better Laura Miller.
---
About the Author:
Laura Miller has become known throughout the industry for her thought leadership and advocacy for small businesses. She leads the Small Business Segment for Chase Commerce Solutions where she oversees the development and execution of merchant acquisition and has responsibility for product, sales, channel and account management. Previously she served as President of Ink from Chase business credit cards and has been in the financial services industry for nearly 20 years.
Laura earned a bachelor's degree in Marketing from the University of Arizona, sits on the Board of non-profit Accion East, and resides in New York City with her family.