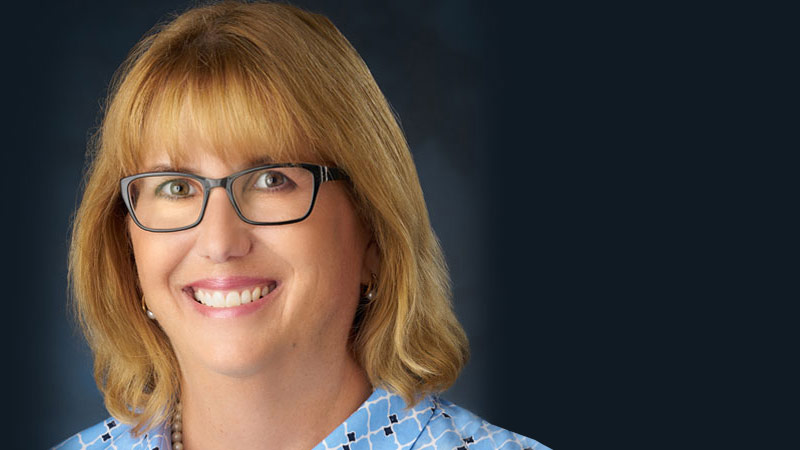 Insights
Disability to Some; Extraordinary Ability to Others
29 years ago, I joined JPMorgan Chase with a secret – trusting no one and believing that if my secret ever leaked, it would stunt my professional growth.
I chose to keep my story private over my twenty-nine year career for fear of being judged, excluded, labeled or provided special treatment by management, colleagues and team members. I didn't trust anyone nor did I trust the firm. I thought people would see a disability, not my extraordinary gifts and abilities. With a desire so deep to be "normal", there was no way I could let anyone at work into my private world - for fear I would be labeled for life…
During childhood and through early adolescence, my days were filled with happiness offset by sporadic intense emotional pain. I never knew minute by minute what trigger would disrupt my happy state of mind leading to unsettled emotions, anxiety, fear and exhaustion. I suffered from phobias of different sorts and obsessive ruminations. I often experienced waves of sadness that appeared from nowhere stopping me dead in my tracks.
In my late teens and early twenties, I experienced more ups and downs yet pushed through it the best I could until I was forced to withdraw from college. With a burning desire to be "normal", I went back to school around the calendar to graduate on time with a degree in Computer Science and a minor in Economics and the self-commitment to excel.
I joined JPMorgan Chase in 1988 as a technologist. I poured my energy into my career. I hit rock bottom approximately six months after joining the company. It was not just another chapter in my life that was filled with ups and downs, it was different and a critical juncture in my life.
At twenty six years old, I finally received a proper diagnosis and treatment but continued to live with my secret, while needing to balance daily life stresses and circumstances in light of my new information. It was easier said than done but with added awareness and a support system, I enjoyed continued success with less extraneous distractions and new found emotional freedom. While I turned a corner emotionally, I was given a diagnosis that labeled me as mentally ill. The diagnosis haunted me and undermined my self-esteem. Work was a way to validate myself over and over again; proving my normalcy to myself became my internal motivation and a self-fulfilling prophecy. I had displayed incredible courage and strength throughout my life without realizing it.
"Keeping my story private prevented me from being my true authentic self."
Lisa Lucchese, Global Finance and Business Management
While having a mental illness is a disability, with treatment, my illness has become a key to my success. There are several skills I have developed over my lifetime balancing the added layer of complexity and adaptability that comes along with any disability.
One aspect of my illness taps into a part of the brain that enables creativity which I have used to solve critical problems over the years. Many who know me today, know me as a broad strategic thinker who comes up with "out of the box" solutions. I have been asked by many, "How did you come up with that idea?" Creativity comes in many non-traditional forms, my illness has attributed to this skill.
I see humor in situations others do not and I thrive on speaking in front of large audiences telling compelling stories. It's a bit of an oxymoron for someone who struggled with self-esteem as a result of a confirmed mental illness diagnosis.
The greatest skill I developed was empathy and self-awareness; it's a gift that keeps on giving. I have demonstrated courage and strength throughout my life and empathize deeply with those in turmoil. That's why in April 2017, I launched The Courage Scholarship at a local middle school in Delaware, to honor families and their children who have demonstrated extraordinary courage in the face of adversity. Annually, a rising middle school student is named and awarded this scholarship. The response to the scholarship was overwhelming and has been another piece of the journey enabling me to ultimately share my story. My goal is to roll out this scholarship globally to raise awareness and provide those in need with hope and encouragement.
The Office of Disability and Inclusion Policy Opened the Door
I have worked smart and hard and in return I have been given tremendous career opportunities and recognition for my contributions here at JPMorgan Chase. But keeping my story private prevented me from being my true authentic self.
"I work for a company who leads by example and is willing to break down barriers and promote a diverse and inclusive workforce."
Lisa Lucchese, Global Finance and Business Management
The Office of Disability and Inclusion Policy has allowed me to get comfortable sharing my story in an effort to help current and future employees who suffer or have suffered in the past. Access Ability is an internal facing Business Resource Group here at JPMorgan Chase, aimed at bringing employees with disabilities and caregivers together as a way to foster networking opportunities and a sense of camaraderie. As the newly appointed co-executive lead for Access Ability for the Mid-Atlantic region, I hope to raise awareness, offer encouragement to others and to be an advocate on their behalf. Imagine the day when employees or prospective employees with Attention Deficient Disorder (ADD) or other types of diagnosis can ask for the assistance they may need to enable success.
I work for a company that leads by example and is willing to break down barriers and promote a diverse and inclusive workforce. Imagine a day where employees and prospective employees with mental illness are a competitive advantage for this great firm. That day is here!

---

About the Author:
Lisa Lucchese, Global Finance and Business Management, Global Head of External Reporting Operations & Co-Executive Sponsor of Access Ability, Mid-Atlantic Region