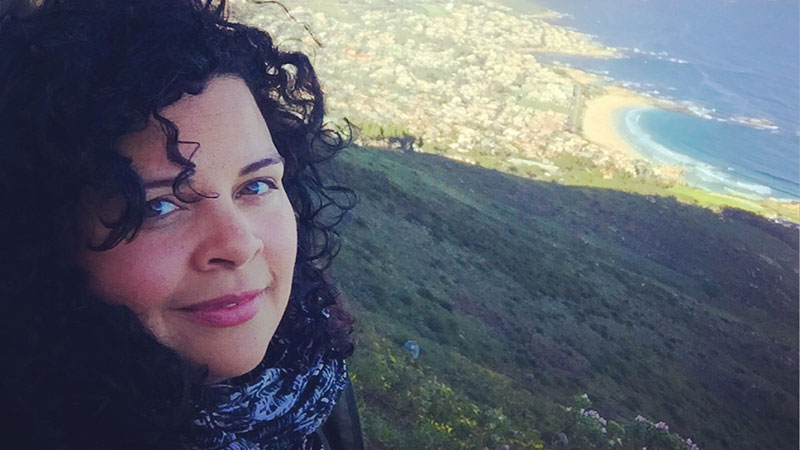 Insights
The Trip of a Lifetime, Literally
It's a rare chance for anyone to stand on Robben Island, where Nelson Mandela was imprisoned for nearly three decades before his release and rise to power in South Africa. It's even rarer if you're a kid from Compton, Little Village, or the Bronx.
For the high school students in The Fellowship Initiative, a program that provides hands-on intensive support for promising young men of color from Chicago, Los Angeles and New York City, that rarity became a reality this summer as they ventured out of their homes and out of their comfort zones for an adventure in South Africa. While there, the Fellows not only visited the notorious Robben Island prison but also spent the night there, engaging in lengthy conversations with former political prisoners about the brutality and impact of apartheid, social justice and rebuilding a nation. The Fellows are all too familiar with the challenges facing young people in their neighborhoods and they were moved by the struggles faced by South Africans. TFI Fellow Matthew shared that: "This trip taught me that mental toughness far outweighs physical toughness because I learned about how political prisoners starved themselves for rights that every living being deserves. Our bodies can withstand a lot, a lot more than we think if we are mentally strong."
The TFI South Africa experience was designed to broaden the Fellows' horizons and aspirations. For most of the Fellows, this trip was filled with firsts—first passport, first trip on an airplane and first time being away from their families for so long. After the trip, 89 percent of the Fellows expressed an interest in study abroad programs. Nationally, only 5% of students study abroad are Black, a disadvantage given the stronger academic performance of students who study abroad and the importance of global exposure for careers. TFI Fellow Kalonni reflected on the value of international experience:
It is important for young people to travel and learn about different cultures. These experiences help young people expand the boundaries of both comfort and imagination.
Kalonni, TFI Fellow
Developed in partnership with Experiment in International Living, TFI's South Africa program was designed to provide global exposure and leadership training. Over 80 percent of the Fellows surveyed reported that going to South Africa made them better leaders and 85 percent reported that it bolstered their confidence.
This is part of the core mission of TFI—creating a space for young people to grow and reach their full potential by reflecting on their own experiences while discovering new interests, talents, and possibilities. A new piece of research from the Urban Institute speaks to TFI's unique approach and the fact that TFI is a leader among national programs targeted at young men of color – a model that can be studied to explore ways to support countless students in the future.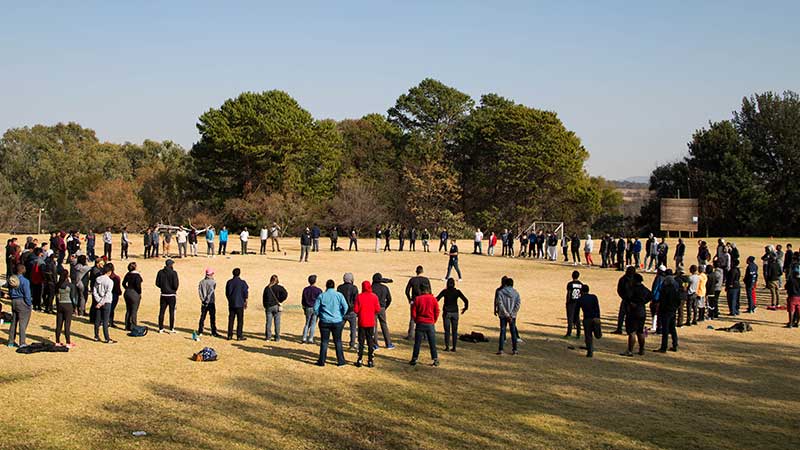 That represents the purpose of much of our philanthropic work – to create and support innovative models that offer promising ideas for expanding economic opportunity. It is that kind of approach that the Urban Institute commented on when they wrote:
Many other programs and initiatives share TFI's goal of helping students successfully complete high school and gain admission to college…However, few appear to offer the breadth and depth of activities and supports that TFI delivers over three years, and few explicitly target young men of color.
And this commitment – to closing gaps that may limit opportunity – is a driving philosophy behind JPMorgan Chase's efforts to create inclusive pathways to economic growth and prosperity.
About the author:
Linda Rodriguez heads The Fellowship Initiative (TFI) and works on youth employment strategy for global philanthropy at JPMorgan Chase & Co. Prior to joining the firm, Linda served as an assistant commissioner for Capacity Building at the Department of Youth and Community Development (DYCD), New York City's youth development funding agency. For close to twenty years, Linda has worked in nationally recognized youth and workforce development organizations where she has designed and led programs, created resources, and produced papers, including an article in the Afterschool Matters journal.