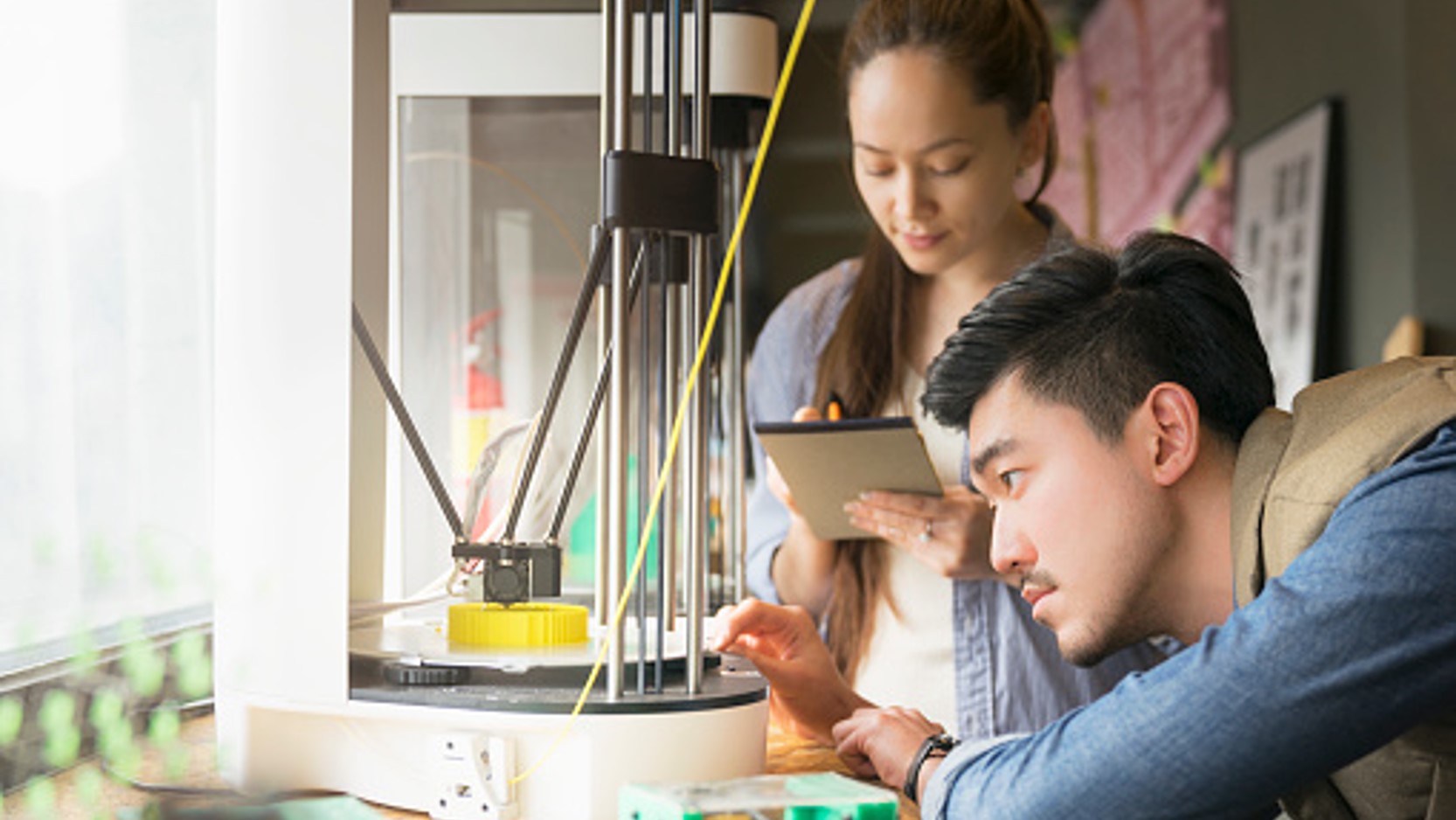 Stories
Leveraging Military Training as a Business Force
Veteran entrepreneurs share how the military prepared them for owning a business. 
Before going out on your own, there are some tried and tested ways to prepare for the title of business owner. For example, you can earn experience as an employee, or learn best practices for business strategy by earning an MBA. But one path to becoming your own boss often flies stealthily under the radar: the United States military.
While veterans represent 7.6% of the country's population, they make up a larger percentage of business owners at 9.1%, according to the U.S. Small Business Administration. These veteran-owned companies contribute about $1 trillion to the economy and employ more than 5 million people, the SBA reports. And there's a reason these businesses are having an impact. Three veteran entrepreneurs share their secrets to translating military training into business success.

Paintru: From Officer to Owner

When considering the types of veteran-led companies, former U.S. Marine JD Kameen says that a business in the art industry is one that often tilts heads.

"We do get some funny questions. Military and art haven't always gone together," Kameen says. "The Marine Corps specifically, though, has been really great about fostering artwork among enlisted Marines."

Kameen didn't shy away from the industry when founding Paintru, a company that connects artists with customers looking for commissioned paintings. Paintru is 100% veteran owned and operated, and Kameen says that the team's military training has helped the company scale to include 2,000 artists and the capacity to ship 10,000 paintings each month.

"We run it really similarly to a Marine logistics unit," Kameen says. "At any given time, we have framed artwork all over the world — which is good for veterans, because we have a lot of logistics experience, but it's a lot of long nights."

For Kameen, training for combat meant addressing weaknesses by asking for help, something he often does with his co-founders. But the most valuable skill he learned in the Marine Corps was how to build and care for a diverse team of people.

"At face value, it seems like such a simple principle. But it wasn't until I became an entrepreneur that I realized how effective the military is at instilling it within leaders … having respect for everyone we interact with and celebrating this diversity," he says. "It made my transition from an active-duty Marine to Paintru CEO seamless."
"We're just scrappy entrepreneurs. It comes down to working hard,
being consistent and letting your community guide where you go."

Samantha Snabes, U.S. Air Force veteran and cofounder of re:3D
re:3D: Taking a Military Mindset to Market

For U.S. Air Force veteran Samantha Snabes, inventory and packaging have been the most challenging aspects of her business. However, the military trained her well for overcoming challenges such as this.

"We're just scrappy entrepreneurs," Snabes says. "It comes down to working hard, being consistent and letting your community guide where you go."
When Snabes founded re:3D, a company that manufactures affordable and accessible 3D printers, she leaned on her military experience in assessing situations to successfully expand into 53 countries.
"I attribute our success to the people who put in a lot of sweat equity and continue to do so, and our customers who have been quick to give us guidance and feedback," she says. "It's inspiring to hear their vision for the future. My military experience helps me prioritize based on our customers' needs."
The best piece of advice Snabes received during her military career was, essentially, to "be stupid" — to have the humility to ask questions and an affinity for continuous improvement.
"I think that totally applies to the startup landscape as well, especially with the broad-based technology," she says. "You can't be an expert in everything. So, I always encourage other entrepreneurs just to go ahead, be stupid and ask questions."

Bunker Labs: Continued Service in Business

Military training and experience prepare veterans for business ownership in many arenas, including diligence, focus, prioritization and logistics. Yet despite being well-conditioned to take on the hard work and responsibility of entrepreneurship, there's one thing that veterans often lack when first starting out: business connections.

That disconnect was the inspiration for Bunker Labs, an incubator that supports military-connected entrepreneurs in 40 communities around the country.

"What's better than a group of military-connected entrepreneurs who are doing their damnedest to launch and grow their dreams?" asks Blake Hogan, the company's CEO.

The company's founder, U.S. Navy veteran Todd Connor, used his school connections to start his first consulting firm.

"He was able to get somebody on the other end of the line. He was able to get a bank. He was able to get a good partner," Hogan says. "It occurred to me that he was the anomaly in the military space."
Bunker Labs empowers the veteran and military community to be successful by helping them raise capital, foster business connections and secure other resources.
The veterans behind these businesses have dealt with failure, loss and setbacks — experience that helps them with the ups and downs of running a business, says Becca Keaty, Bunker Labs' chief development officer.
"Military-connected entrepreneurs have the ability to 'make do with a little,'" she says. "Depending on the mission, you often find yourself in the military with few resources, a big goal and a lot of roadblocks in the way. The veteran entrepreneur mindset of problem-solving and creativity serves a new business owner well."
One of the reasons Keaty thinks so many in the military community start their own businesses is the same reason she has had so much success with Bunker Labs.
"Veterans like taking on big challenges, and they want to serve others," she says. "I also believe that many of them see starting a business as the best way to give back and strengthen their communities and the country they served."
The testimonials on this page or provided via linked videos are the sole opinions, findings or experiences of our customer and not those of JPMorgan Chase Bank, N.A. or any of its affiliates. These opinions, findings or experiences may not be representative of what all customers may achieve. JPMorgan Chase Bank, N.A. or any of its affiliates are not liable for decisions made or actions taken in reliance on any of the testimonial information provided. For informational/educational purposes only: The views expressed in this article may differ from those of other employees and departments of JPMorgan Chase & Co. Views and strategies described may not be appropriate for everyone and are not intended as specific advice/recommendation for any individual. Information has been obtained from sources believed to be reliable, but JPMorgan Chase & Co. or its affiliates and/or subsidiaries do not warrant its completeness or accuracy. You should carefully consider your needs and objectives before making any decisions and consult the appropriate professional(s). Outlooks and past performance are not guarantees of future results.
JPMorgan Chase Bank, N.A. Member FDIC. ©2021 JPMorgan Chase & Co.