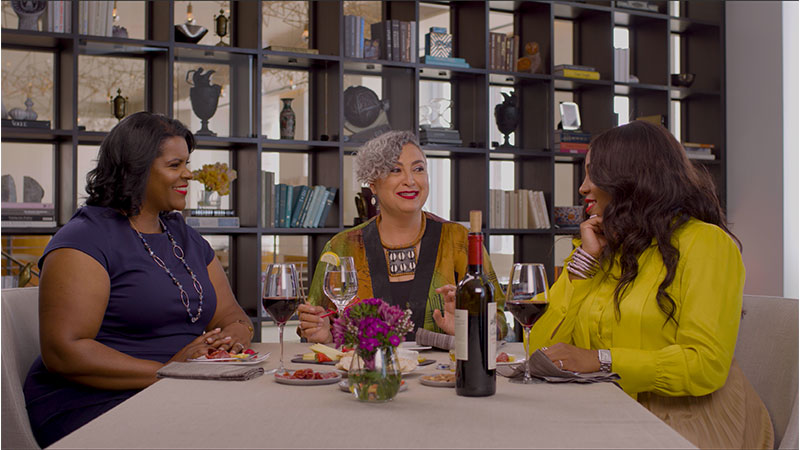 Advancing Black Pathways
Leaving a Legacy: Planning Your Estate
JPMorgan Chase and Essence sat down with two financial experts to discuss assets, estate planning and the deeper meaning of legacy.
Leaving a Legacy: Planning Your Estate
WATCH VIDEO
JPMorgan Chase and Essence sat down with two financial experts to discuss assets, estate planning and the deeper meaning of legacy.
When many people think of estate planning, they think of property and assets. But what does that mean in terms of long-term financial security for black women and their families?
For this installment of Currency Conversations —a campaign with Chase and Essence to encourage black women to speak more openly about their financial goals and how they can achieve them—host Kela Walker set out to explore the importance of asset management and estate planning. For answers, she sat down with "The Money Coach"—personal finance expert Lynnette Khalfani Cox—and financial coach Saundra Davis, a consultant with San Francisco-based Sage Financial Solutions.
Q: How would you define "estate?"
Davis: Everyone has an estate. Everything about you is your estate. When we're thinking about estates, the first thing that we want to look at is our assets, what we own. What are some valuable assets that we have?
Cox: Real estate is one. People might own stocks, and different types of investments.
Walker: Is my jewelry a part of my estate?
Davis: Absolutely.
Q: What are some important things to consider about estate planning?
Davis: The value of your estate isn't as relevant as what you want to have happen to it when you're no longer here. A lot of times people think this conversation is about doom and gloom, but this is about you choosing what happens with the things that you've worked for.
Cox: Even if it's just something where you want to say, "I want this to go to my daughter or to my niece," that's estate planning.
Q: What asset do people often forget about when planning their estates?
Cox:People often forget about the cash value of their life insurance. That's an asset and that's really part of estate planning in a proper way. I feel like so many times in the black community, we're thinking about intergenerational assets and what we can pass along, but some of us haven't looked at life insurance just yet or we don't see it as something we can pass along to our kids.
Q:After gathering assets, what's next?
Davis: The next step is asset protection, which means asking how you can keep what you have. This whole conversation is about understanding how your money lives in the totality of your life. We earn it, we build it and then we want to transfer it. When you think about your legacy, how do you want that to look?
Cox: I hope to model a life that I feel is worthy of being replicated. That's reflected in the values I've taught my children, the practices that we do together as a family and the things we hold sacred. I hope to pass those along. I think sometimes people get so caught up in thinking that what they have to leave behind is something economic.
Walker: I'm always mindful of what my legacy will be. I don't have children, so right now for me it's how I make people feel and what I impart on them. I may not leave something behind to someone, but I can still make them feel a certain way.
Cox:A living legacy. It's not about what you do after you die, it's about what's being yielded right now so that people are inspired by you and you can touch them in a positive way. You're creating your legacy right now as you're living.
Q: What else should black women consider in their estate planning?
Davis: I've been helpful in or responsible for managing other people's money in my family. I have what's called power of attorney for my mom's financial situation. We often think about what would happen for our estate planning if something happened to us or the people behind us, but what about our elders?
Cox:It starts with asking our parents about not only what they have, but what they need. Most older folks don't want to feel like their kids are coming in and taking over. Or like, "You're just waiting for me to croak so you can get my money." If you don't have the conversations, people will ascribe a whole set of motivations to you. And they could be totally wrong. Like, "No, I wasn't thinking that at all." That's why it's important to start talking to siblings, to parents, to your own kids…
Davis: Have a currency conversation.
Cox and Walker: Have a currency conversation, indeed.