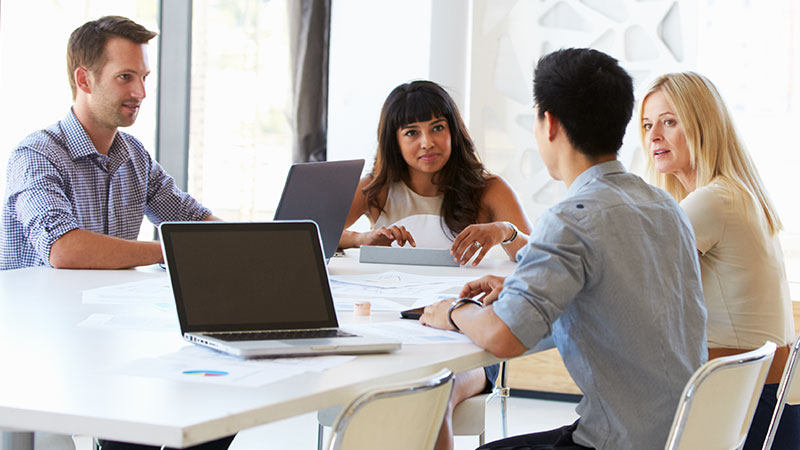 Stories
The Hottest Cities for Entrepreneurs
For business owners on the grind these urban hot spots are a hit.
This article was originally published on Ozy.
There is a lot to love about working for yourself: you work when you want, how you want and where you want. It's a dream job for many, which is why it's no surprise that self-employment is on the rise.
A 2018 report by FreshBooks estimates that 27 million Americans will make the choice to leave their jobs to work for themselves by 2020, tripling the current population of self-employed professionals. And with small-business survival rates also on the rise, many of these individuals go on to start their own companies.
Savvy entrepreneurs understand the importance of location, which can greatly affect things like income, cost of living and accessibility. So, if you're contemplating working for yourself, you might be wondering, "Where's the best place to live?" We've got four of the best cities to help you grow that entrepreneurial spirit.
Austin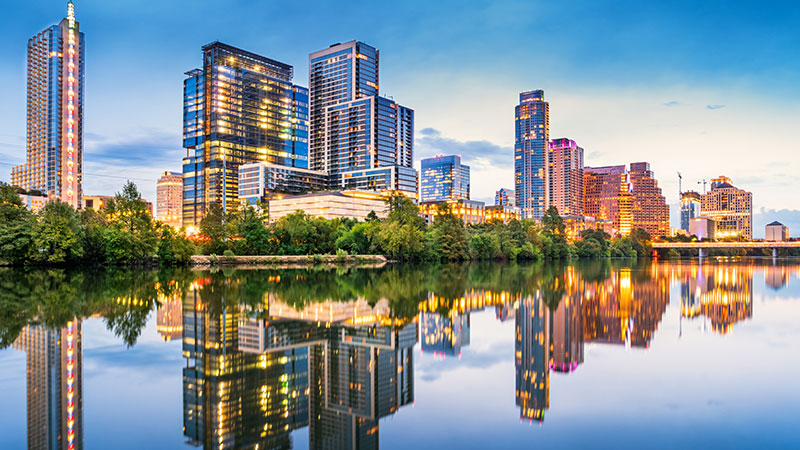 Austin, Texas has long been a favorite spot for entrepreneurs, thanks to an affordable cost of living and a steadily growing community— which has helped the city become an ideal place for independent workers. Meg Marrs, Senior Editor and Founder of dog care website K9 of Mine, says one of the city's best features is its large number of unorthodox working spaces — such as coffee shops with strong Wi-Fi, large outdoor spaces (some of which are open 24 hours), modern co-working areas and a brand-new public library. According to Marrs, "several folks have given up their co-working memberships to work [at the new library]." In fact, those who take advantage of free public spaces in lieu of co-working areas can save an average of $250 per month.
Detroit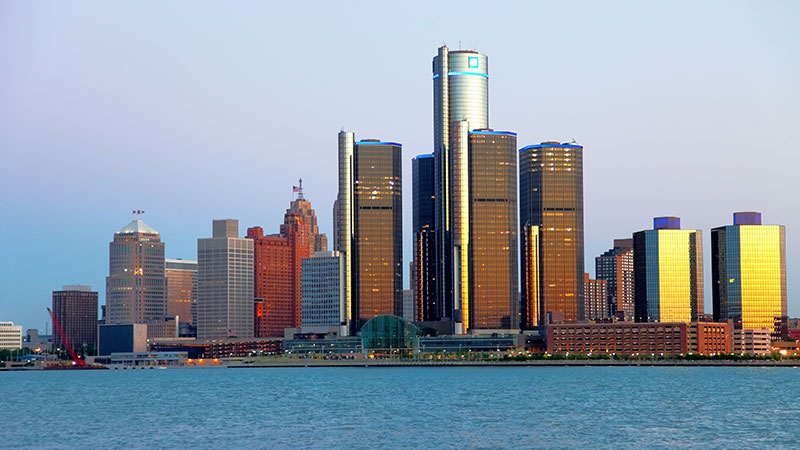 With its low cost of living, rising tech scene, thriving arts community and slew of incubators providing start-up support, Detroit possesses a unique mix of affordability, technology and creativity. Since 2015, the city's economy has been boosted by the Entrepreneurs of Color Fund, a combined effort by the Detroit Development Fund, JPMorgan Chase & Co. and the W.K. Kellogg Foundation. These organizations are investing $24.5 million in minority-owned small businesses, which are greatly contributing to Detroit's economy and helping create countless new jobs and bring goods and services to more neighborhoods. Since the Entrepreneurs of Color Fund launched, it has supplied invaluable technical support and loaned or approved over $4.5 million to 45 minority-owned small businesses.
Columbus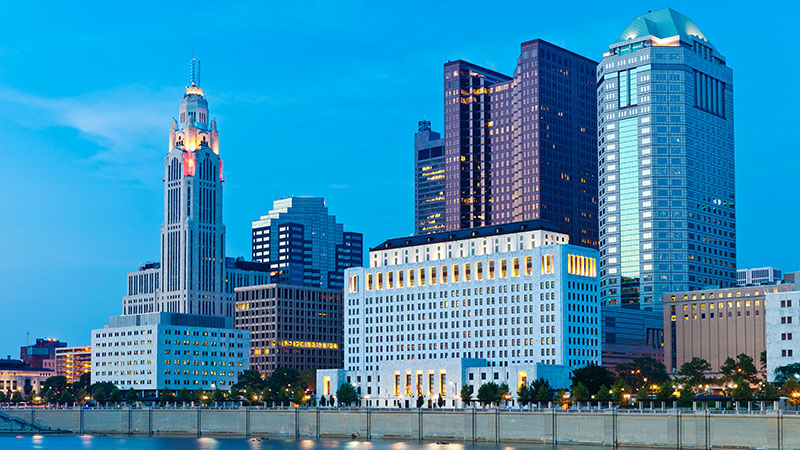 As the largest city in Ohio and home to Ohio State University, Columbus mixes Midwestern charm with urban amenities. The result is a flourishing environment for entrepreneurs and small-business owners, one that Josh Quinn, co-founder of the accessories company Tigertree, found irresistible. Besides low cost of living, a supportive city government and several organizations that foster innovation and networking, Quinn says there's an uncommon camaraderie amongst small-business owners in the city.
"People go out of their way to help other entrepreneurs because they take pride in things succeeding in their city, and that spirit of collaboration feeds itself."
Raleigh-Durham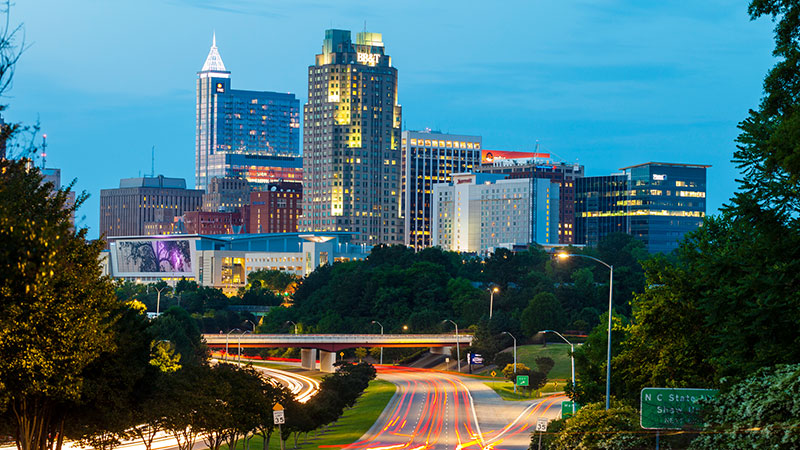 Located in the Research Triangle, which is home to three major universities and vast amounts of cutting-edge data, this North Carolina city is a vibrant location for the self-employed — particularly those working in science and tech. But its benefits extend well beyond those fields. Take Durham-based Jeanne Yocum, author of The Self-Employment Survival Guide. Despite working with clients around the world, Yocum estimates that 60 to 70 percent of her clients are local. She says you want to make sure to find a city that's "supportive of 'solopreneurs,' small businesses and freelancers."
San Francisco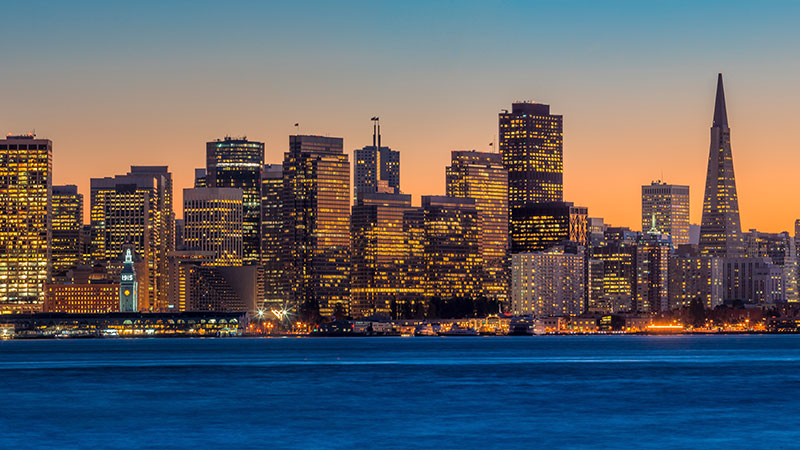 Sure, it's one of the most expensive cities to live, but San Francisco is awash with opportunities for entrepreneurs. With incubators, co-working spaces and free Wi-Fi on every corner, the city is a magnet for small-business owners and entrepreneurs— and it's about to become even more hospitable for those looking to work for themselves or start their own company. JPMorgan Chase & Co. has pledged to invest $3.1 million in minority-owned small businesses in San Francisco, a similar promise to the one it made in Detroit.
"Inclusive growth is challenging to achieve in any city, but that's especially true of cities like San Francisco, where there is a rapidly growing economy and rising costs of living," said Ted Archer, Head of Small Business Forward at JPMorgan Chase. "In order to make our economy work for more people, we need to work on removing the unique barriers that inhibit growth and success." So, whether you're looking to leave your day job, start your own business or take your solo venture to the next level, look around. There are plenty of great cities committed to helping you establish your independence and grow your personal brand. You just need to find the one that's right for you.