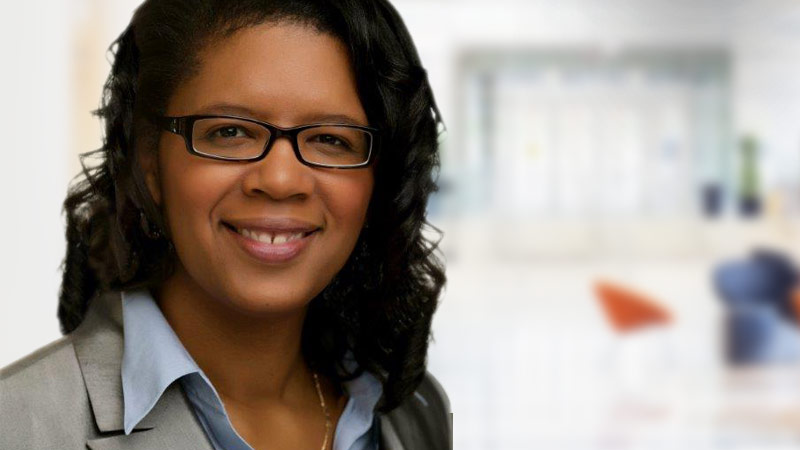 Insights
Cherish Your Journey
Kathy is the General Counsel for Card, Payments, Merchant Services and Digital Law here at JPMorgan Chase. Prior to this role, Kathy led the Intellectual Property (IP) Legal group and managed a wide range of matters from IP litigation to philanthropic sponsorships. Her career has spanned across public, private and judicial sectors in industries ranging from aerospace to food to financial services. Jennifer Lavoie, our company news anchor, recently sat with her to discuss how she navigated her career. Below is an excerpt from their chat.
You've had a very unique career. Tell us about your journey. How did you end up where you are today?
I graduated from college with a degree in Chemical Engineering. When I was a kid, my dream was to be an astronaut, but I have terrible eyesight. I decided to work on the next best thing – making and designing aerospace materials. However, it turns out that researching airplane glue compositions is not as glamourous as it sounds. I wanted to work with something more tangible, something I could point to at the end of the day and say, "I made that." So I switched into manufacturing and went to work at Frito Lay as a process engineer and team manager. I managed several large teams on the night shift – 11 pm to 7 am – and ran the floor of a plant that made two million bags of potato chips, corn chips and pretzels every day. This position helped shape my early career as I had a lot of responsibility. I worked with diverse groups of people – engineers and executives, but also people who packed boxes, moved pallets, and operated the machines. Each shift we all had to come together to accomplish two important objectives: produce a quality product on time and get everyone safely through the night.
Everything that I learned in that role still influences me to this day – customer service, effective listening, how to motivate and how to get out of the way. It was exciting and fast-paced, but I didn't see the role as my final destination for my career.
So what did you do?
I knew education was the key to my next career opportunity, but I wasn't exactly sure what the next chapter would be. I saw that several senior executives had legal backgrounds, even if they weren't practicing law. Law school seemed to be an option that opened more doors than it closed, so I set my sights on law school and the new world of opportunities it opened.
"Even after I graduated from George Washington Law School, I still felt drawn to science and technology. It was the highlight of my government career and my private practice and it's what both drew, and continues to keep, me at JPMorgan Chase."


Kathy Beckles, managing director and general counsel for card, payments, merchant services and digital law
Even after I graduated from George Washington Law School, I still felt drawn to science and technology. It was the highlight of my government career and my private practice and it's what both drew, and continues to keep, me at JPMorgan Chase. It's the common thread in the businesses I support even today; Card, Merchant Services, Digital and Payments are hotbeds of technology.
Prior to your current role, you headed the IP Law Group here at JPMorgan Chase. What are some steps people can take to set themselves up for success when changing roles?
As a first step, I'd recommend thinking about your transferable skills and relate them to how those skills can play into your next role. The leadership skills I learned at Frito Lay are still applicable to my management style today and the technologies I learned to decipher as an IP attorney are some of the same platforms I advise on today. Learning how to come up to speed on a process for a litigation case are identical to the skills you'd need to come up to speed in a new business or project.
It's very important to remember everything you learned along the way. Changing roles does not mean you forget everything you learned; you should be adding to your skill set.
And be curious! Sometimes we feel that our workloads only allow us to execute on the tasks that are right in front of us. Remember to lift your head up and be open and enthusiastic to learning something new. In most new roles, there will be things to learn, and a natural curiosity will help you.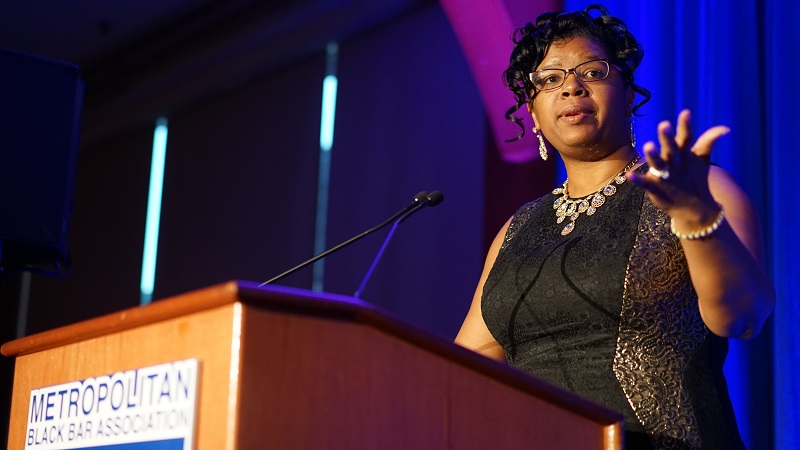 Last year, you were named Corporate Counsel of the Year by the Metropolitan Black Bar Association. What did that mean for you and how has it impacted you?
It was particularly special to me because I have been an active member and avid supporter of the Metropolitan Black Bar Association (MBBA) for years. When I first moved to New York, I didn't have any connections in the area outside of work. The MBBA gave me community, mentors and a place to grow professionally. Some of the most rewarding work of my life has been what I have done as a member, committee chair, and board member in support of MBBA's mission of advancing equality and excellence in the pursuit of justice.
It was also enormously gratifying to have the support of my JPMorgan Chase family. After 13 years at the firm, it was truly a circle of life moment to be surrounded by the colleagues I have worked with, worked for, mentored and been mentored by. In that moment, it was evident to anyone looking on how deeply vested this company is in diversity, talent and mobility.
Looking back, what is the biggest lesson you've learned with respect to building a successful career?
Relationships – building and maintaining good relationships is imperative. It's also important to keep in mind that the journey is what fuels your ability to get to a destination. Maya Angelou famously wrote, "I wouldn't take nothing for my journey now," and from third shift to law school, from IP to Card Services, neither would I.
What is the best advice you've ever received? And who was it from?
My dad gives the best advice and responds to everything with some sort of saying. Some of the best are:
Never do anything in private that you wouldn't want people to see on the front page of the New York Times.
How do you eat an elephant? One bite at a time.
Even when you stand on your own two feet, remember that someone else made your shoes.
Read how other executives at our company are making bold moves.
Learn more about our initiatives for advancing talent within the black community.