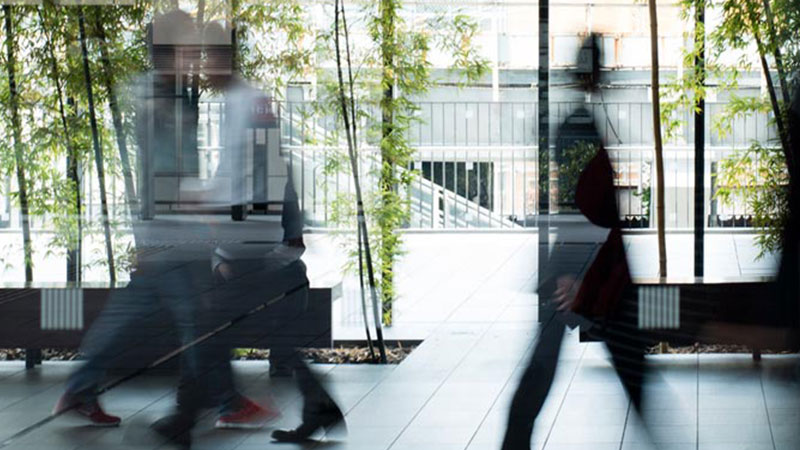 Insights
Top 5 Truths from a New(ish) CEO
Early this year, and after 21 years working across several parts of JPMorgan Chase & Co., I became CEO of Chase Business Banking. My professional journey has afforded me countless opportunities and challenges that stem from leading talented teams who are solving problems and setting strategy. Yet the day I became CEO, something changed that goes way beyond a title.
Immediately I felt more personally responsible – not just to the employees on my team, but to the nearly four million companies around the country who entrust Chase with their business. I'm more keenly aware of how every decision I make has an impact on the quality and quantity of how we serve clients and represent the firm. I am simultaneously humbled and empowered. And busy.
In reflecting on this new reality, it occurred to me that this is what business owners experience every single day. The buck stops with them – literally and figuratively – and they have to figure out how to solve problems and make things work for their people and their customers. These people are compelled by big, hairy, audacious goals and grounded by the need to get the basics right.
They are entrepreneurs. Makers. Owners. They are on a journey, and so am I. We women on this journey are often traveling in high heels, by the way. Fortunately, we are living in this moment in history, blessed to have some well-worn paths to follow and still some trails to blaze.
Here are five truths I've discovered so far:
1. Believe you can, and you're halfway there. Thomas Jefferson said it first, but I am now repeating it to others. Self-doubt is not a friend in business, especially when people are counting on you. If you need a jolt of confidence, reach out to one of your believers. They'll be happy to remind you that you have what it takes to make it all the way.
2. Pack a bag. The best way to understand something is to get out and experience it. In my case, that means going here, there and everywhere. Hearing from all kinds of people has shaped my appreciation of the strengths and opportunities of this amazing business.
3. Make it personal. You've got to be who you really are. There should be a premium on authenticity – personally and professionally. Through Chase's new Women's Business Symposia, we celebrate the roles women have in business and in life. Like many of the over 1,000 women business leaders we've hosted around the country, I'm a wife, a mother, a daughter, a sister, a friend. And now a CEO. We can relate to one another – and help each other too.
4. Find your truth-tellers. First - recognize that you have to be one in order to find one. And that takes a willingness to ask for help and the openness to accept feedback. Before proclaiming what is and what will be, test the water with a few people who will tell it to you straight. Trusted truth-tellers can help you see your blind spots, roadblocks and friction. Make sure those people are also optimists who see possibilities – and pick fun people, too.
5. Decide things. Sheryl Sandberg talks about leaning in. Tina Fey counsels against being that kid at the top of the waterslide who's over-thinking it. You have to go down the chute. Making decisions takes grit – and the willingness to be wrong, change course and go for it again.
"A quick review of my five truths — believing, experiencing, personalizing, listening and deciding. I asked myself if these were feminine truths... no. They are genderless." Jennifer Piepszak
However, there's one addition to my list, something that came to me after watching an old Fred Astaire and Ginger Rogers movie. In case anyone dared to doubt it, women can do whatever our male counterparts can do – on the dance floor, in the board room, in the manufacturing plant, and in the showroom. And just like Ginger, we can do it backwards and in heels.
Jennifer Piepszak is the Chief Executive Officer of Chase Business Banking, a $3.4 billion operation that serves 2.4 million American small businesses as part of JPMorgan Chase's Consumer & Community Banking unit. Chase Business Banking delivers deposit, lending and cash management services to companies with up to $20 million in gross annual revenue.
Jenn has been with JPMorgan Chase for more than 20 years. Before joining Business Banking in 2014, she was Chief Financial Officer for Chase Mortgage Banking and part of the executive leadership team for one of the nation's largest mortgage lenders and servicers. Prior to that, Jenn spent 17 years in the firm's Investment Bank, where she served as Controller for Global Equities and Prime Services, CFO and Controller for the Proprietary Positioning Business and Principal Investments Management, and CFO for the Investment Bank Credit Portfolio as well as several Fixed Income markets businesses.