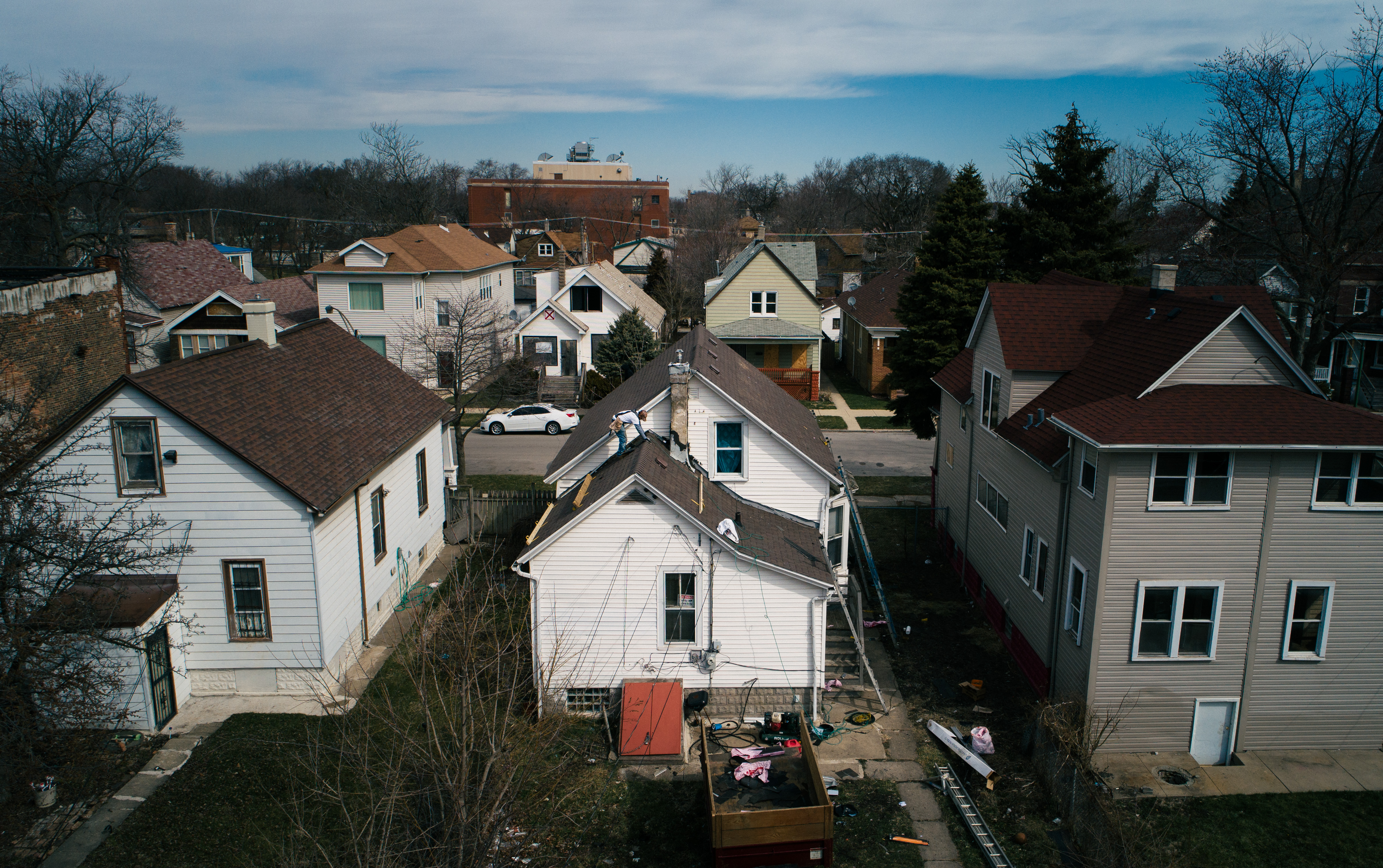 Stories
JPMorgan Chase Commits $600M to Increase Homeownership Among Black and Latinx Families in Chicago
Launches New Program in Chicago to Support Black and Brown-Owned Businesses    
JPMorgan Chase is committed to addressing structural economic and racial disparities in lending in Chicago, including helping more Black and Latinx households achieve affordable, sustainable homeownership.
Over the next five years, the firm expects to originate an additional 3,000 home purchase loans for Black and Latinx families. To do this, the firm is committing an additional $600 million in mortgages.
Through this new commitment, the firm will expand low down payment loan programs and increase grants for homebuying and refinancing. Specifically, JPMorgan Chase is:
Amplifying outreach and education of Chase's DreaMaker product to help make homeownership more affordable in the South and West side
Doubling its special homebuyer grant to $5,000 to help customers with upfront costs of buying a new home
Increasing closing cost assistance to $2,500 when refinancing with DreaMaker, and an additional $500 when completing a homebuyer education course.
Hiring local home lending advisors in our South and West side branches who will educate residents on the homebuying process
The firm is also introducing a new program designed to help entrepreneurs in historically underserved areas access coaching, technical assistance and capital.
The new nationwide program has launched in Chicago with consultants who will provide over 1,500 Black and Brown-owned small businesses with 1:1 mentorship and digital education to help grow their businesses.
Over the next few weeks and coming months the firm plans to announce more detail about new commitments to expand better access to banking and financial health, including:
A new community branch in Stony Island that will connect neighbors and local businesses to educational workshops, resources and special live events.
Upgrades and renovations to our branch network in the South and West sides.
New local community managers and home lending advisors who will assist with home loans, drive financial health programming, host local small business pop-up shops and workshops, and foster community engagement in branches.
Increased investment in outreach and awareness of traditional banking products, including Secure Banking, a low cost, no overdraft checking account
JPMorgan Chase has a 150-year history of serving customers and communities in Chicago. Today, JPMorgan Chase is one of Chicago's largest employers with 14,000 people living and working here. We serve 4.5 million customers and nearly 500,000 businesses across the metro area.
Specifically on the South and West sides, the bank has a significant presence in these communities, with more branches than any other bank.