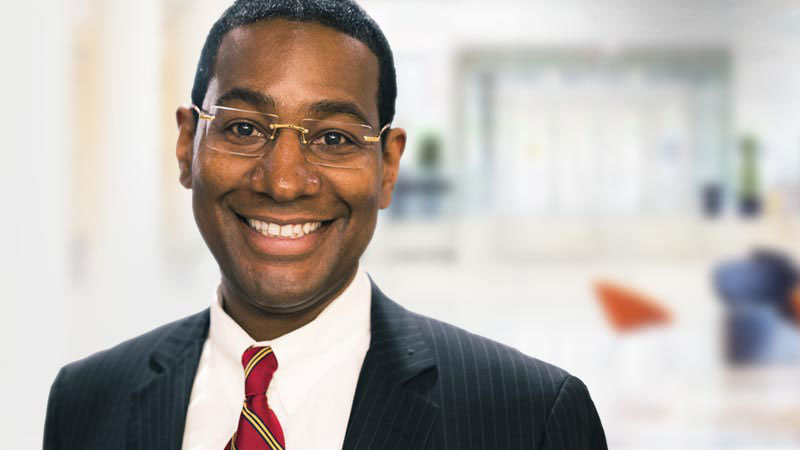 Insights
Lifelong Learning: The Key to Career Success
JPMorgan Chase's Chief Learning Officer, Jesse Jackson, offers two learning tactics to help navigate a successful career.
There will always be waves of change impacting our lives to various degrees. As a result it is key that each of us adopt a thoughtful strategy that remains responsive and optimizes the increasing quantity and velocity of these waves of change. Ignoring the whitecaps or not having an approach to address even the more subtle waves of change can introduce material professional and personal risk. One successful approach for staying afloat while effectively navigating this stream of new and often improved change is what I refer to as lifelong learning.
The consideration of lifelong learning is not new, in fact it has become an integral part of each of our realities. This reality appears in our personal lives, in the shape of our need to learn the new operating system for the latest updates to our mobile phone and other home devices. Lifelong learning also shows up in our professional life in a number of career-altering ways, via the changing complexities of regulatory reforms, economic cycles and competitive pressures. However, unlike the benign changes on the home-front, ignoring or not responding effectively to changes in the professional arena can have material consequences to both individual careers and entire industries.
Our ability to more thoughtfully strategize and plan for these changing realities lays the ground work for developing a path to maintaining a sustainable competitive advantage for both individual careers and entire industries. I would like to offer two lifelong learning tactics that when pursued provide a roadmap for navigating this sea of accelerated change in a more thoughtful and effective manner.
Learning as a Continuum
As we move from elementary school to middle school to high school and beyond, we become matriculated to thinking that learning is something that happens in the classroom, the lab or the library. The sooner we discern that learning and the most important parts of learning happen outside the school and are experience-based, the sooner we can capture and leverage these varied experiences in a manner that more constructively provides positive outcomes.
We spend thousands of dollars for classroom learning from technical and professional instructors, but when we interact with similar -- or even more successful and experienced -- professionals at work or socially, we don't have an approach to fully optimize the positive learning experiences of these engagements. Our ability to recognize the importance of all value-added interactions that occur and be thoughtful as to what they can teach us is essential to securing the knowledge needed for professional success.
Learning as an Investment
As we think about what we need to win, it is important that we view the time, dollars, and any hardships needed to acquire expanded knowledge, skills and abilities as an investment. This is no different than saving for a home or for retirement, only the dividend on education is much, much larger. It also means looking at the time we spend in classrooms, on the web securing self-directed learning or reading conventional books or trade journals as an investment in human capital. An investment that can help you become more proficient in your job, in your relationships and, as a result, in your life.
As with any investment, it should be evaluated on the basis of a return. A return that does not have to be calculated solely in terms of dollars but should rather be evaluated on the basis of moving you closer to your longer-term personal and professional objectives. We understand that as we evaluate learning it is more about following our passion, maximizing our contribution and fulfilling our greater purpose. It is in this context that the thoughtful pursuit of lifelong learning can be immensely rewarding and a roadmap to future success.
About the Author: Jesse is the Chief Learning Officer responsible for the management, direction and strategy of Consumer & Community Banking training functions. This globally distributed and high impact learning organization supports more than 120 thousand bank employees in addition to developing learning content for strategic vendors.
He has been with the firm for over 25 years joining the bank via the firm's Management Development Program after completing five-years of active duty in the United States Navy. Jesse has also held several national managerial roles such as the Client Service Executive for both Commercial Banking and Business Banking. He also held various Consumer Banking management roles, including: Sales Manager, Branch Manager and Division Sales Manager.
Jesse holds a Master's Degree from New York University, a Bachelor's Degree from the University of Maryland and completed University of Denver's Emerging Leaders Program. As a Brooklyn International High School Teaching Entrepreneurship Reviewer he works with students to help develop business efforts organized in urban markets, a recipient of the YMCA Black Achievers in Industry award and currently serving as the Co-Chair to BOLD (Black Organization for Leadership Development) Business Resource Group within JPMorgan Chase.
Learn more about our initiatives for advancing talent within the black community.
Learn more about careers at JPMorgan Chase.