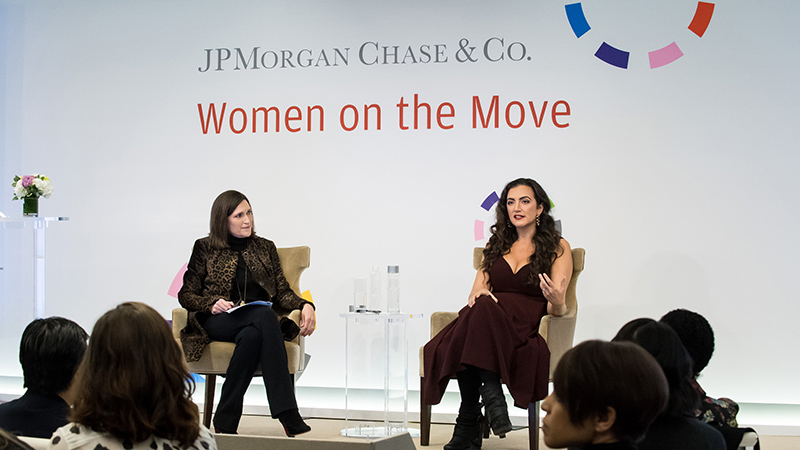 Stories
Where Did You Get That? The Rent the Runway Phenomenon
Jenn Hyman, CEO and Co-Founder, Rent the Runway shares insights with JPMorgan Chase employees during our Women on the Move Leadership Day.
Does anyone want to spend $1,000 on a ball gown, only to wear it once? If your answer to that is a resounding "no," you may be one of the people who helped make Rent the Runway a runaway success.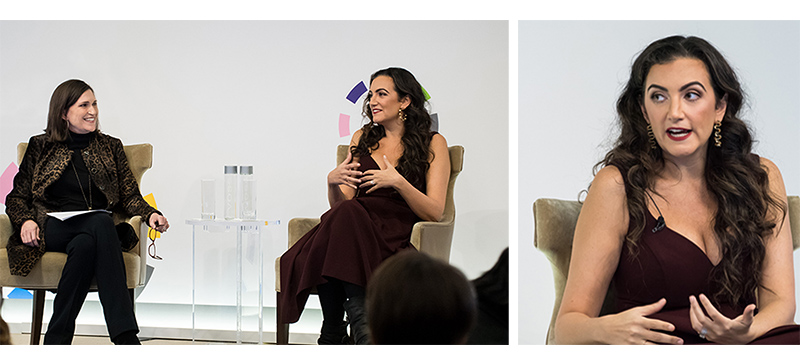 Jenn Hyman, CEO and co-founder of Rent the Runway, shared her thoughts on the importance of a positive culture in the workplace.
Culture starts with your hiring process
Hyman said she looks for four attributes when she hires:
Curiosity: "We want people who want to learn and grow and be better."
Work ethic: "It can't be taught or enforced. People either have it or they don't."
Resiliency: "You're going to fail and life is going to be hard, so someone who can see the positive through tragedy has a really key quality."
Passion: "We look for someone who is passionate about Rent the Runway."
Culture shouldn't end with the hiring process
Hyman said that cultivating culture doesn't end with the hiring process, recounting a time when Rent the Runway fired a talented employee who made a physical threat to a coworker.
"Culture is about who you hire and also who you fire. If we had kept this person, people in the organization would think that's accepted."
Company culture includes you and the example you set for others.
"Don't fear criticism. This holds women back the most. Receiving ongoing constructive feedback with the other person's best interest at heart is the only way to grow."
---
Learn more about Women on the Move, our initiative that supports the advancement of women by addressing the unique challenges they face.