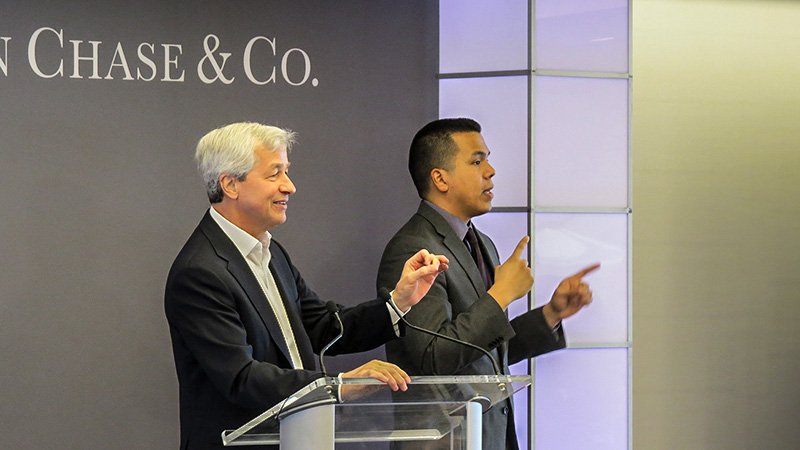 Stories
Good Reputation Advances Your Career
Chairman and CEO Jamie Dimon shares basic principles that will carry you a long way in career and life.
How do you make a company with employees operating in over 100 countries around the world feel connected and empowered? Our Business Resource Groups (BRGs) aim to answer exactly that with inclusive groups of employees with common interests. BRGs bring employees together and also foster networking opportunities and a sense of camaraderie. These groups are defined by shared affinities, including race and cultural heritage, generation, gender, sexual orientation, military status and professional roles. Ranging from PRIDE (for LGBT employees) to BOLD (for colleagues of African descent), BRGs offer forums for thought leaders to share ideas and connect employees globally. In fact, Black Enterprise just recognized JPMorgan Chase as a top company for diversity based on its success in advancing and nurturing an inclusive environment.
One such BRG is NextGen, focused on early career professionals who want to actively advance an inclusive workplace while developing personally and professionally. NextGen aims to empower employees across the globe to be successful and productive. Recently, this group was inspired to hear from our Chairman and CEO Jamie Dimon.
How to get ahead in career life is a question on a lot of people's minds. One piece of simple advice from Dimon? Contrary to popular belief, earning a promotion is not about impressing your boss—it's about creating a reputation for honesty, character and collegiality that transcends your immediate work group.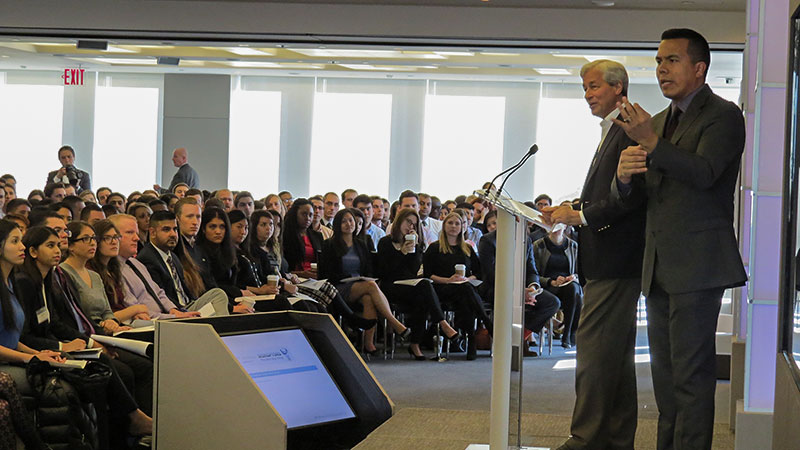 "A lot of your promotions, they're not going to come because your boss anoints you to another job. They're going to come because people want to have your services — they'll start to compete for you because your reputation is so good."
—Jamie Dimon, Chairman & CEO of JPMorgan Chase & Co.
Dimon advised NextGen members to keep it simple as they progress through their careers. "Do the right thing and explain it. Do not do the wrong thing because you're afraid," he said. "Do not do the easy thing just because it's easier than the right thing."
"These are basic principles that will carry you a long way in life if you stick to them."