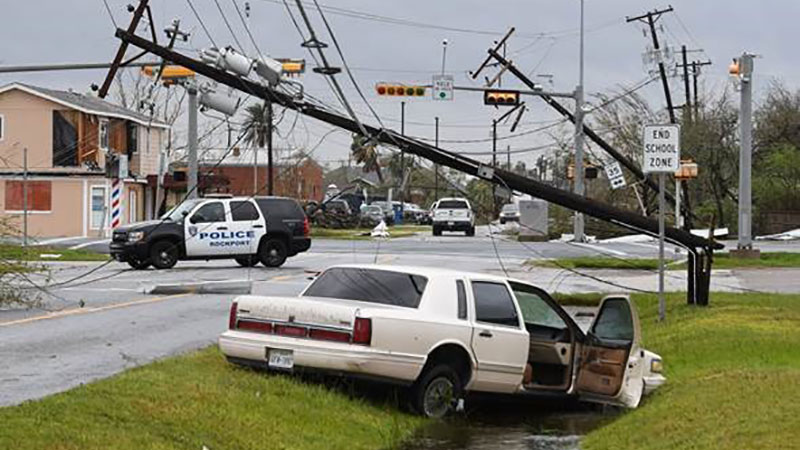 Stories
Hurricanes Harvey and Irma: You Can Do Something to Help
Because you can make a difference even though you're far away.
Originally published by OZY on August 31, 2017 and edited for jpmorganchase.com.
We've all seen the devastating photos and videos in the wake of Hurricanes Harvey and Irma and heard the heartwarming stories of daring rescues. It's hard to resist the urge to head to the flood-ravaged area and help out any way you can.
While your heart is obviously in the right place, experts say that financial donations will do the most good in the early days. "Donating money is the most effective way to provide support at this time," says Tara Cardone, Head of Employee Engagement and Volunteerism at JPMorgan Chase & Co. Plus, financial donations can be put to work immediately, instead of making charities wait for supplies in a far-reaching region where the infrastructure is crippled. "And if you plan on donating goods, it is important to find out what nonprofit organizations actually need and are able to store and distribute," added Cardone.
Truth be told, the impact of both Harvey and Irma will be felt for years to come and that includes the impact on each impacted region's local economy. According to JPMorgan Chase's head economist for Commercial Banking, Jim Glassman, "Typically, the rebuilding effort will only return economic output back to where it was before the natural disaster. But an economy that has suffered from a natural disaster most likely will find it challenging to fully recoup the output that was lost in the aftermath and during recovery."
Here's how you can help:
Double your donation: Check with your employer to see if they are matching charitable donations to hurricane recovery efforts. In doing so, you can double your donation with minimal effort and if you don't even ask, you could be leaving valuable relief dollars on the table.
Do your homework: Donate to groups that have been vetted by a nonprofit watchdog like Charity Navigator or GiveWell

instead of donating through a Facebook page or through GoFundMe unless you're already familiar with the group.
Donate to a virtual collection drive that has been set up by a non-profit organization in the impacted area. Partner with online resources like Amazon or Jet.com to host 'wish lists' to get the most needed items directly to nonprofit organizations.
Don't forget about the regions affected. In the weeks, months and years to come, the people and places affected by these devastating hurricanes will need your help. Stay tuned and prepare to send in-kind donations to those in need or offer your time. Food banks and local organizations will be serving clients in need long after the donations end. Consider making disaster relief part of your year-end giving strategy.
Glassman added, "There is a strong rationale for devoting massive resources to restoring productive facilities as quickly as possible. The quicker a region is able to recover from a natural disaster, the less costly the long-term economic damage that it will suffer."
Many corporations have mobilized quickly in support of disaster relief efforts. JPMorgan Chase donated $1 million for relief efforts, including those led by the American Red Cross and other nonprofit organizations, and is matching employee donations to these organizations. For its customers in the Houston metro area, JPMorgan Chase has automatically waived or refunded certain fees.