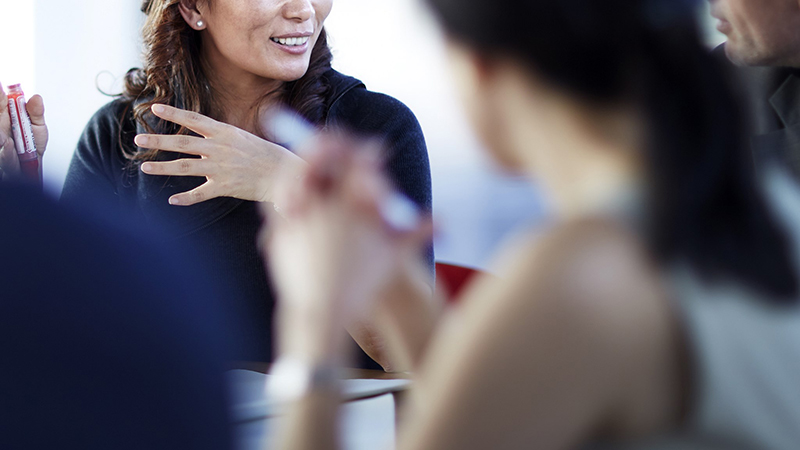 Stories
How Can We Get More Women in the Boardroom?
There is something we all can do to level the playing field.
Originally published by OZY on March 8, 2018.
There are many things in Norway that are different to other parts of the world. The cheese is brown. They knight penguins. And, if you were to step into a board meeting of any company listed on the Norwegian stock exchange, you would notice something remarkable: almost half the people in the room would be women.
This last anomaly, though, is not without controversy. Back in 2004, Norway introduced a compulsory quota for stock market-listed firms: either 40 percent of their board seats had to go to women, or they would be excluded from the stock exchange — pretty much guaranteeing liquidation. The tough measures forced compliance.
In the US, it's hard to decide what would be regarded as stranger: a plate of brown cheese, the sight of Sir Nils Olav (a King penguin), or a board room with an almost equal gender split. Consider that, last year:
THE FORTUNE 500 ANNOUNCED IT NOW HAS ITS HIGHEST-EVER PROPORTION OF FEMALE CEOS: 6.4 PERCENT.
Confronted with a figure so stark, it's easier to appreciate why Norway took such drastic measures. And, though its announcement caused plenty of uproar, Norway's quota has proved a success. By 2010, the target was achieved, and a study found there had been no complaints about a lack of suitable candidates (as was feared).
In the US, the modest proportion of female CEOs is not for want of ambition. A 2016 Gallup poll found 45 percent of American women want CEO or senior management roles. It is not for lack of ability, either; a study by the Harvard Business Review reported women leaders were consistently rated higher than male counterparts when it came to outstanding leadership. The two traits where women outscored men to the highest degree were "taking initiative" and "driving for results." So, if the difficulty of getting women into senior roles has nothing to do with their ambition or talent, there must be something wrong with the system. In lieu of mandatory quotas, some companies are taking the issue into their own hands.
The annual KPMG Women's Leadership Summit, for example, invites an audience of high-potential women who have been personally selected by their CEOs to attend. Identifying specific women within a company who have C-suite potential, and strategically helping them on their way, can be powerful. A complaint about this approach, though — which can also be applied to quotas — is that it favors women who are already on their way to the top. In Round Rock, Texas, computer giant Dell has elected instead to target mid-level women. Its Managing Success Now program identifies potential at an earlier career stage, and offers coaching and training to help map out a professional trajectory and fast-track progress. Through its Women on the Move program, JPMorgan Chase, aims to give its female employees more venues to express their ambitions, and to chart their career paths. One actionable solution they have is the 30-5-1 initiative, which encourages employees to dedicate 30 minutes every week to have coffee with a talented, up-and-coming female colleague; five minutes to congratulate a female colleague on a success; and one minute to talk up that colleague to co-workers.
"At JPMorgan Chase, we have a truly amazing group of female colleagues," says Mary Callahan Erdoes, CEO of JPMorgan Chase's Asset & Wealth Management. But Erdoes acknowledges simply being amazing at your job is not enough: "It's up to each one of us — men and women alike — to ensure these colleagues have the support mechanisms they need to succeed."
These meetings encourage more attention to the achievements of women at all levels of the company — and just might help some of them get that all-important break to spur them along.
In the long-run, if companies are to make real, broad-ranging change, they could learn a thing or two from the Norwegians, who can hardly be accused of being soft on the issue. Companies must treat the task in the same way they would any other business strategy: by focusing on measurable results. It's imperative that companies analyze their efforts to ensure they're working. That doesn't necessarily mean quotas. But it does mean tracking deliverables, and holding people to account.
---
Learn more about Women on the Move, our initiative that supports the advancement of women by addressing the unique challenges they face.