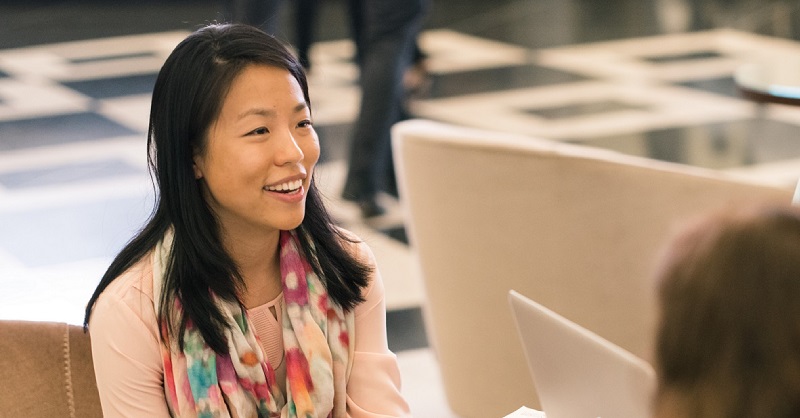 Stories
How the World of Work Is Changing
The pandemic has had an unprecedented effect on the way we work. Many people had to adjust to working from home, in very difficult circumstances, and that transition is making employers and employees reassess their work environments. What kind of work/life balance do we need, or want, and how do we want to return to work post-COVID?
Around the world, women have borne severe economic hardship due to the pandemic. PwC's annual Women in Work Index, which measures female economic empowerment across 33 OECD countries, found that by year end, progress for women at work could fall back to 2017 levels1. When stay-at-home orders proliferated, women carried the heavier burden of unpaid care and domestic work, leading them to reduce their employed hours or even leave their jobs.
Here in the US, McKinsey has found that one in four women are considering leaving the workforce or downshifting their careers versus one in five men2. Of women who are considering leaving work, three subgroups of women have experienced the largest challenges: working mothers, women in senior management positions and Black women. For parents of children under ten, the rate at which women were considering leaving the workforce was ten percentage points higher than for men3.


Finding Opportunity in the Challenges
These statistics are stark, but they have one benefit – they have made inequalities in the workplace even more evident. Both employers and employees are more aware of the burden of unpaid caregiving and domestic labor, in ways that had remained largely hidden before.
More and more firms are announcing a post-pandemic return to work that will have new flexibility. For women, the ability to work on their own terms, in and out of the office, could be exactly what is needed to balance work and home priorites. Throughout the pandemic, companies have also provided their employees with additional support alongside flexibility – such as access to resources like online collaboration tools, increased benefits, and reskilling or upskilling opportunities.


The Great Hybrid Experiment
Companies are suggesting and testing various types of hybrid models. Some are going with a 3/2 model – three days at work, two days at home, or vice versa – and others favor models that mandate specific days in the office. But those who've already blazed this trail have some advice: flexible work should be flexible. Tiffany Polk, Managing Director and Global Head of Storage Infrastructure at JPMorgan Chase, has worked flexibly for many years and encourages her team to do the same. When Polk started at the company, for example, her children were younger, so she worked from home more often. She wants the same flexibility for her employees, not just week to week, but throughout their careers. She believes that the only way to make it work is to trust employees to do what is the best for their circumstances, as they are unique to each individual.
"I found that my employees are really good at making sure that they schedule their in-person meetings for when they want to be in the office. I don't have to provide oversight or manage which days they need to be in the office," she says.
Polk says that some managers have a tendency to over-structure hybrid models, and this belies the goal of flexibility. Allowing staff to organize themselves more organically tends to work for everyone and also allows flexibility for things to change week to week. This is particularly important for the subgroups of women who have faced the largest challenges during the pandemic and may require more flexibility to remain in the workforce.


How to Support Employees in New Ways of Working
For some employees, working from home full-time was never an option. Throughout the pandemic, Erin Sweatt, Market Director of Banking at Chase, was still required to go into her main branch office while doing some work from home. Her position had also previously involved branch visits throughout her region, which she continued in a limited way.
"I went on road trips and drove by my branches to drop off goodies and thank you cards to the team, just so they could see my face. And I got to see theirs and really thank them," she says.
She has high praise for all her employees, who kept the branches open for their customers and adapted to working from home as required. In some ways, she feels more connected to her team, despite fewer in-person meetings.
"It seems like we are meeting and connecting more often than we ever did. Instead of an in-person branch visit, I might schedule a video-call visit. Not only are we on video, but we also use collaboration software to share information and dig into data with a lot more intentionality. There's more personable contact as well, such as checking in with people to make sure they're doing okay and have what they need," she says.
Post-pandemic, she expects that branch visits with her team will become a flexible mix of in-person and online. With the right video and collaboration tools, she can be productive with her employees in virtual meetings, while maintaining culture and relationships with in-person visits.


Figuring Out Your Balance
Stay-at-home orders led many people to re-examine their working life and their work/life balance. Sweatt says that prior to the pandemic, she often logged back into work after getting home. But after working from home for some time, she realized that she was never really signing off. She felt that she needed to start prioritizing time for herself and believes she's a better leader today because of it.
Today, she feels more present for her family when she's with them. This adjustment and discovery of what work/life balance looks like is an individual process and one that's going on for many people right now.


Asking for the Flexibility You Need
For many women, flexible working is a double-edged sword. First, asking for flexibility can make women feel singled out, particularly where there isn't an existing culture that supports it. Then, once you gain flexibility, you can feel stuck in your role, afraid that the next potential employer won't be so understanding. When Polk first began at JPMorgan Chase, she had been working flexibly at her previous employer and wanted to carry that over.
"When I moved over, my children were three and seven, and hybrid working was non-negotiable for me. But most people were coming into the office every day. I had to decide to be brave to ask for what I needed. But I wasn't brave in a vacuum. George Sherman, our CIO, was very explicit with me about his support for hybrid work and he did it himself," she says.
Even before the pandemic, Sherman would attend meetings from his home office. And it was always clear that he was at home, without any virtual background to obscure it.
"When that tone is set from the top, it allows everybody to be much more comfortable about figuring this out for themselves," says Polk.
"Hybrid really is a great solution moving forward. The reality is that people's lives are much more complicated than they've ever been before and hybrid working allows our employees to be flexible."


The New Day in the Life
Both women have felt supported at work to make the changes they needed and wanted. Sweatt feels that her boss is invested in her as an employee, a leader and an individual.
"I'm very honored to work for a wonderful manager. He continually creates space for us to talk about wellness and my professional development plan. He was the one that said he wanted the development plan to be around self-care and prioritizing myself. He believes I will be a better leader when I can find this balance," she says.
As managers, they both want to show by example how hybrid working models can be effective, so that their employees feel more comfortable in pursuing the right balance for themselves.
"I think that we will have more emphasis on balance now that the world is opening up," adds Sweatt. "It's no longer going to be about who works the most or the longest or the hardest. It's about how to be that transformational leader."


Find out how JPMorgan Chase actively empowers women to excel in their careers through resources and global initiatives such as Women on the Move.