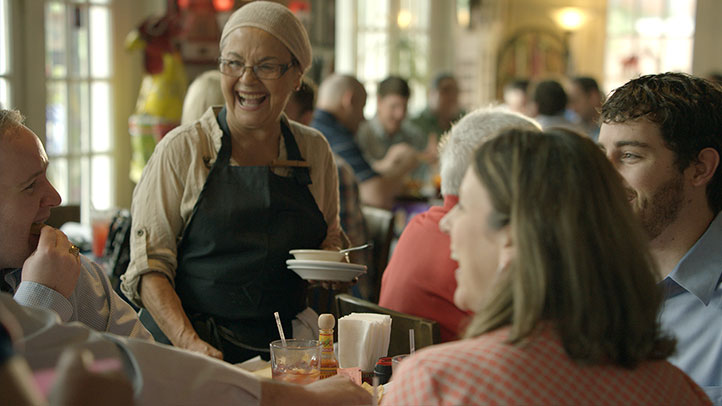 Stories
Irma's
A pioneer in the Warehouse District, serving love and lemonade.
Irma Galvan, owner and chef of Irma's restaurant in downtown Houston's Warehouse District, has put her heart and soul into her popular establishment, and it's tangible from the minute you walk through the front doors. Diners are greeted by a prominently displayed collection of eclectic items and celebrity-autographed photos that reflect the restaurant's growth from the taco stand Galvan opened 26 years ago to the beloved local eatery it is today.
I'd like to think we're a local favorite, and the feeling is mutual. Every day I feel like I'm cooking for my family.
Irma Galvan — Owner and Chef of Irma's restaurant
Irma's is a Houston favorite, creating home cooked Mexican dishes that use only locally-sourced ingredients. From enchiladas Mexicanas with queso fresco and Irma's famous chicken mole to Galvan's signature fresh-fruit, bottomless lemonade, Irma's menu never fails to delight.
Galvan's dream of becoming a successful restaurateur began when she lost her job at a wholesale furniture store across the street from where Irma's now stands. The furniture company folded abruptly, and the mother of four needed to figure out a way to make ends meet.
"I saw this little place across the street every day and thought it would be a great spot for a taco stand. But I was worried; people were moving out of the neighborhood because it was run down," says Galvan. "I had no choice but to make it work."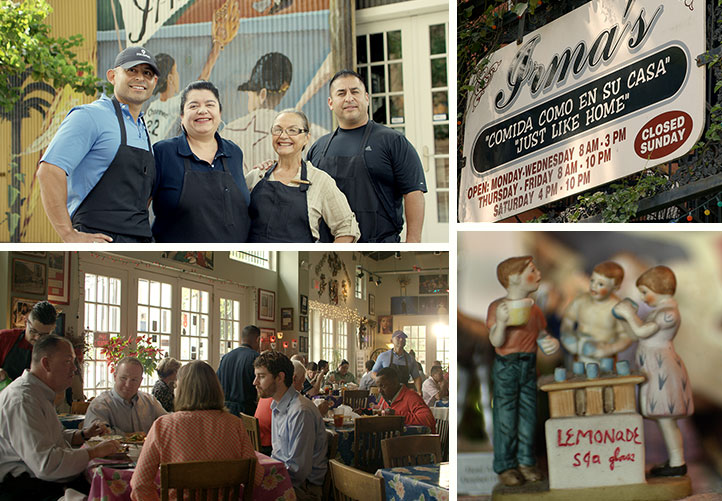 In fact, Irma's became such a popular destination, that in 2008 it won a coveted James Beard "America's Classics" award, which is presented to grassroots restaurants prized by their communities not only for their food, but also for their character and appeal.
As the restaurant became even more popular and the area began to transform, Galvan saw the need to expand, and turned to her initial banking partner, JPMorgan Chase, for assistance. With the bank's help, she invested in a parking lot in 2007. A second loan in 2010 financed renovations that added square-footage to widen the main dining area. Soon after, she added dinner service, which drew more people to the emerging area at night.
"My business has grown, thanks in part to JPMorgan Chase," says Galvan. "The support the bank provides means so much to me. I feel that I can count on them for whatever I need."
Irma's has been a huge part of the growth of the Warehouse District. This Houston neighborhood is now a thriving extension of downtown, boasting new residential and retail developments, restaurants, and a steady flow of locals taking advantage of the changes. Irma's, some say, started it all.
For more information, visit: http://irmasoriginal.com/